Do you ever feel like you're too broke at the moment to help animals? Well, have we got news for you: It doesn't take deep pockets to make a big difference to an animal in need. Here are five things that you and PETA together can accomplish for animals with just five bucks:
1. We can make a chained dog more comfortable by providing a bale of straw. PETA's Community Animal Project travels through some of the poorest communities in Virginia and North Carolina surrounding our Norfolk, Virginia, headquarters giving neglected chained dogs sturdy doghouses, clean water, healthy food, needed medications, toys, and lightweight tie-outs to replace heavy chains. Bales of straw add insulation to doghouses and help cover dirt and mud.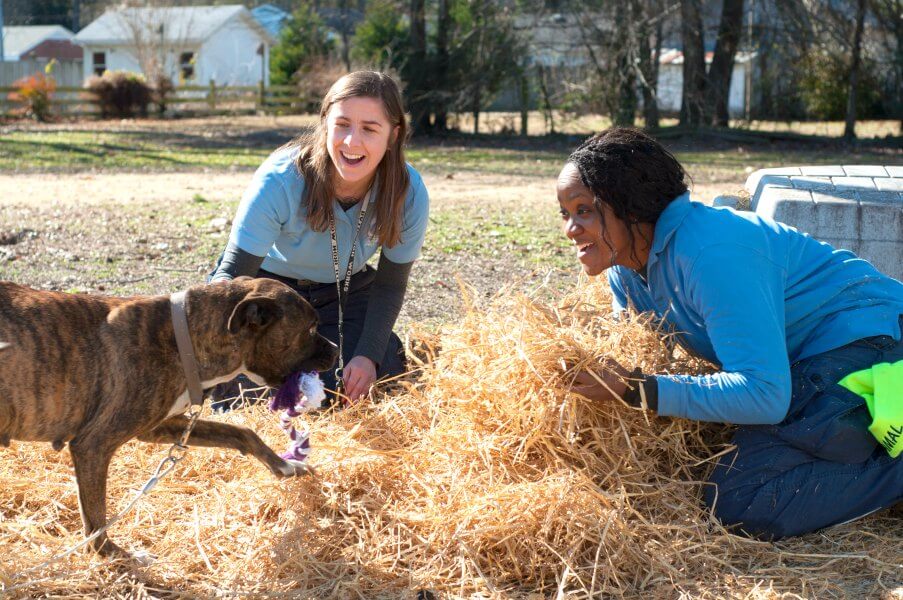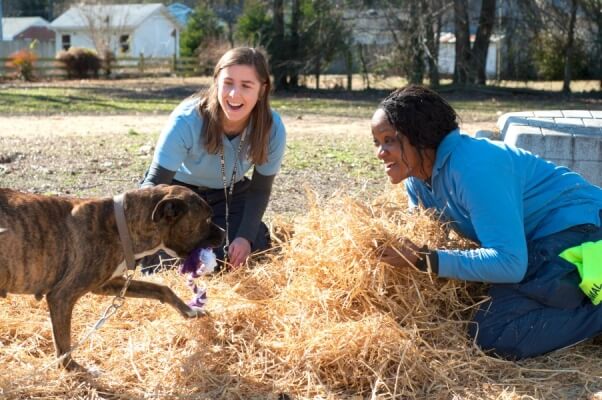 2. We can print 110 leaflets to send to animal advocates for their outreach event, tabling, or protest, with the potential to expose many people to an animal rights message.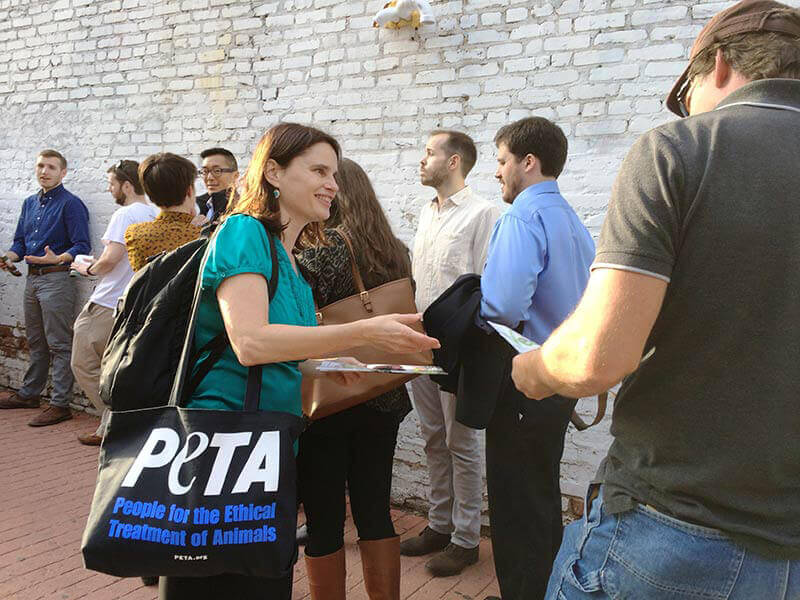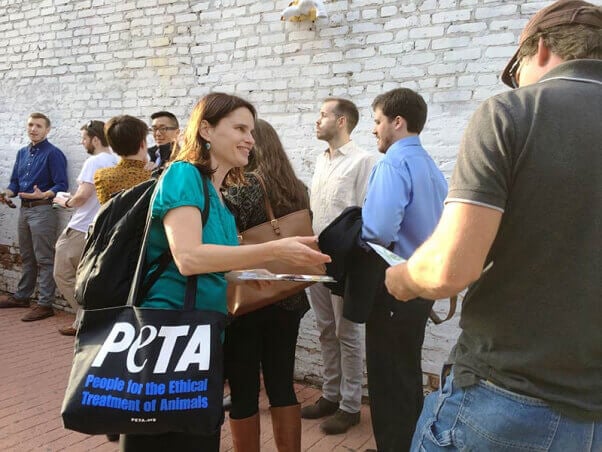 3. We can add 50 more vegan starter kits to our printing order to place in our distribution boxes or send for free to people who request them. And every new vegan saves the lives of nearly 200 animals every year.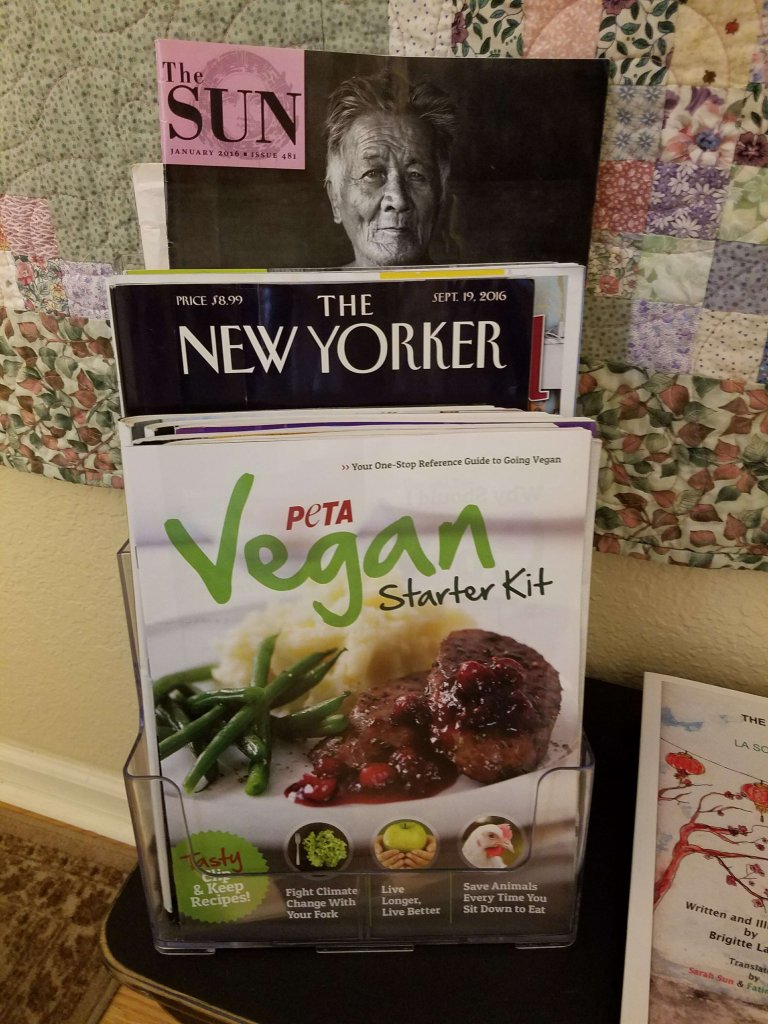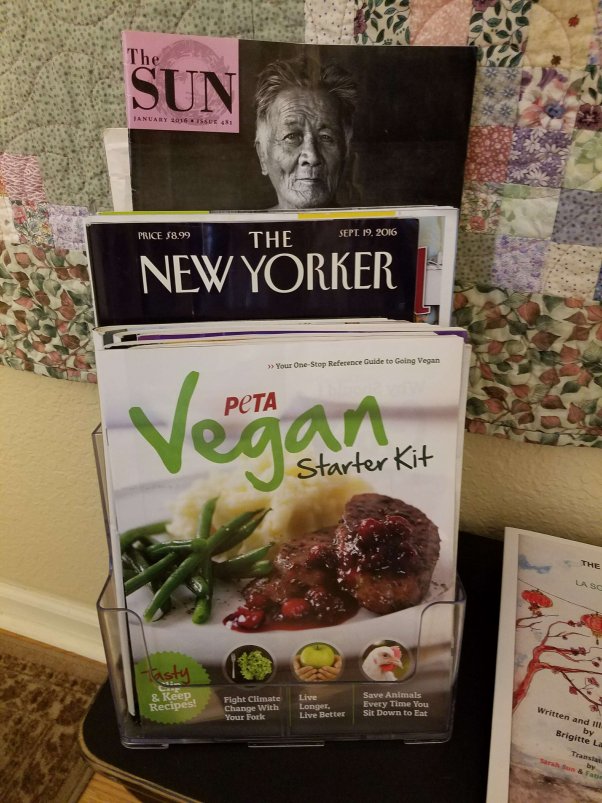 4. We can ship a headline-grabbing costume or prop to a PETA supporter's demonstration. Often, media will report on our protests and the reasons we're holding them when we have a great visual like a "crying orca" on a AAA ball and chain, or a costumed pig protesting Oscar Mayer.
#SeaWorld's orca prison is no vacation destination, @AAAauto!

PETA supporters took over #VirginiaBeach with a loud message: https://t.co/o4yD8wC8XP pic.twitter.com/WvTsPz6Kjc

— PETA (@peta) May 29, 2018
5. We can double your gift during a matched-giving campaign. Several times a year, generous donors and businesses agree to match every donation that PETA receives. If you make a gift during one of these campaigns, your $5 automatically turns into $10.
And there are many easy ways to come up with $5:
Order PETA literature and stickers for a $5 donation and double your impact when you use them.
When you need a small holiday gift, make a donation in the name of your coworkers, mail carrier, hairstylist, manicurist, gym instructor, or children's teachers. You can also include donation cards in passing party or Secret Santa gifts.
Tuck small notes saying that you've donated $1 to PETA in party goodie bags.
Pledge to forgo one coffee, dessert, or beer a month to help animals by setting up a simple, small monthly gift at PETA.org/Monthly.
Sell unwanted items on eBay and direct part of your proceeds toward PETA's lifesaving work.
Join the PETA Pack and earn money for animals while you work out.
If your employee benefits include workplace giving, choose PETA as your designated charity. Some employers even match contributions.
Thanks to supporters like you, PETA is winning countless victories for animals, and we'll win many, many more working together.