Donating unwanted fur coats to humans in need not only helps them stay warm (especially in the winter months, when many folks experiencing homelessness are vulnerable to hypothermia and frostbite) but also gives us an opportunity to highlight the constant decline of the fur industry. We are receiving more fur donations than ever before from consumers appalled by the way fur farms breed, imprison, and crudely skin and slaughter animals as well as by fur trappers' use of barbaric devices that can leave captured animals languishing for hours.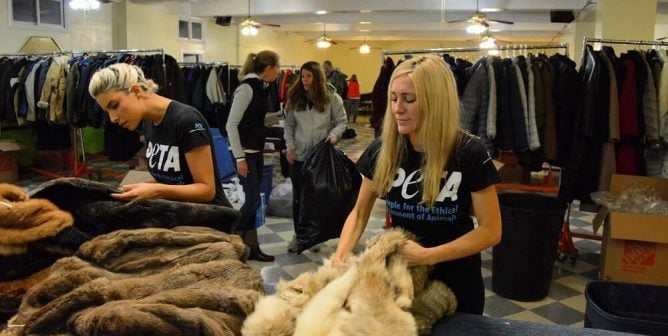 We can't undo the cruelty that's already been done, but we can ensure that donated and devalued furs go toward protecting vulnerable members of our communities, who may need assistance now more than ever because of COVID-19.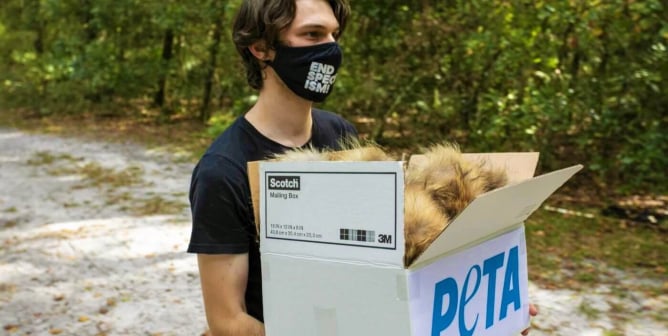 Our inventory is so massive that even after using hundreds of the fur donations in bold demonstrations and informative displays and donating them to wildlife rehabilitators for use as animal bedding, we still have plenty of coats left over. It's clear that there's nothing fashionable about killing animals for their fur. The overwhelming influx of fur into our office means that more and more people are choosing to support a good cause instead of a cruel industry.