Yes! PETA Business Friend Clear Conscience sells cruelty-free contact lens solution, redness-relieving eye drops, and lubricant eye drops. They may be purchased at ClearConscience.com.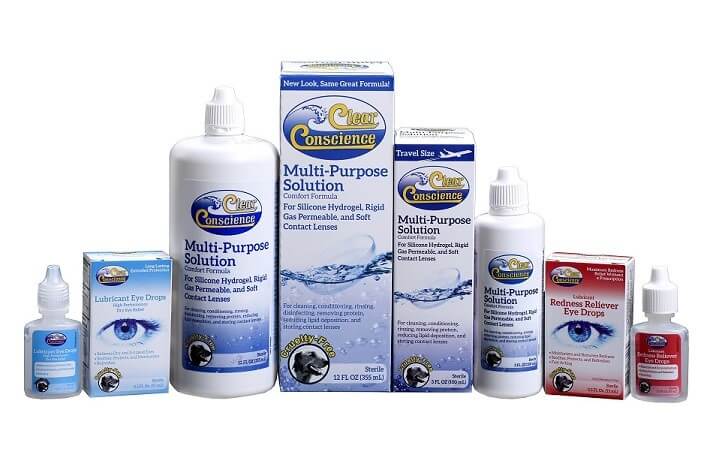 The U.S. Food and Drug Administration, which promulgates regulations regarding the safety testing of contact lens products, does not explicitly require that contact lens solutions be tested on animals. Despite this good news, our research indicates that manufacturers of contact lens products are staunchly resistant to eliminating animals from their testing procedures. Because these products are used in the eyes, they must undergo more extensive safety tests than other products, like cosmetics, which are primarily applied to the surface of the skin. Manufacturers use this reason and their fear of consumer lawsuits as excuses to continue testing on animals despite the questionable validity of animal tests and the existence of humane alternatives.
It's time to put some pressure on the manufacturers of contact lens products. Please use your power as a consumer to write to them and ask that they eliminate animal testing for their products.