Build Your Own Vegan Dress Shirt
Trusty and timeless, the men's dress shirt has always been a wardrobe staple. But right now, it's having a major moment, inspired in part by icons like Mad Men's Don Draper and the ever-classy James Bond, who've brought dapper back. Whether you like your shirts crisp and classic to pair with cruelty-free blazers or bright and bold to wear with rolled-up sleeves and jeans, there have never been more prints, fabrics, and colors to choose from. And now, you can customize your own shirts from collar to cuff, with New York City-based clothing company Proper Cloth.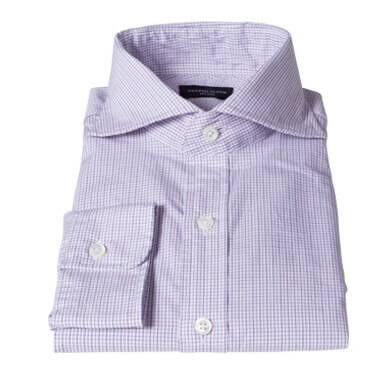 Proper Cloth offers more than 200 fabrics in everything from green gingham to purple plaid—all in animal-friendly 100% cotton. When it comes to buttons, Proper Cloth's standard, black, and brown "horn" options are all vegan. Choose your size and custom fit, and you're on your way to a shirt that fits to a tee and makes a stylish compassion statement. It just goes to show, wearing vegan can be as stylish and high-quality as you want it to be!
Respond