Vegan Coffee Creamers
The following article was written by peta2 youth marketing coordinator Helena Soh.
Some mornings, a hot cup of coffee is the only motivation I need to get out of bed. Even on the days I don't need it, I still want it. Suffice it to say, I really love coffee.
When it comes to coffee creamers, I like mixing it up with different brands and flavors—and with so many vegan creamers to choose from, I never get bored. Here are my go-to coffee creamers, all of which are available at most grocery stores and all of which I highly recommend trying: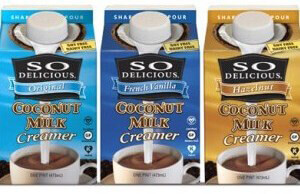 So Delicious Coconut Milk Creamer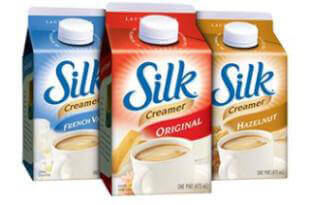 Trader Joe's Soy Milk Creamer
To all you almond-milk addicts out there, I share your passion! Try adding some Almond Breeze to your brew and you'll be pleasantly surprised. And when all else fails, you can always rely on delicious soy or rice milk.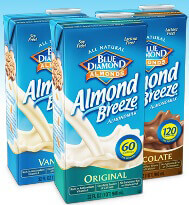 Don't brew your own coffee at home? Almost all places that serve coffee offer soy milk, so don't be afraid to ask for it. (I'm pretty sure that starting off your day with a soy latte increases your chance of having a good day by 50 percent.)
How do you take your coffee? Let me know in the comments section below.
Respond