Chocolate Chip–Peanut Butter Hummus
Who would think that a dessert-flavored hummus could be appetizing, let alone rave-worthy? Trust me, I was skeptical at first, but this sweet and creamy hummus definitely satisfied my sweet tooth.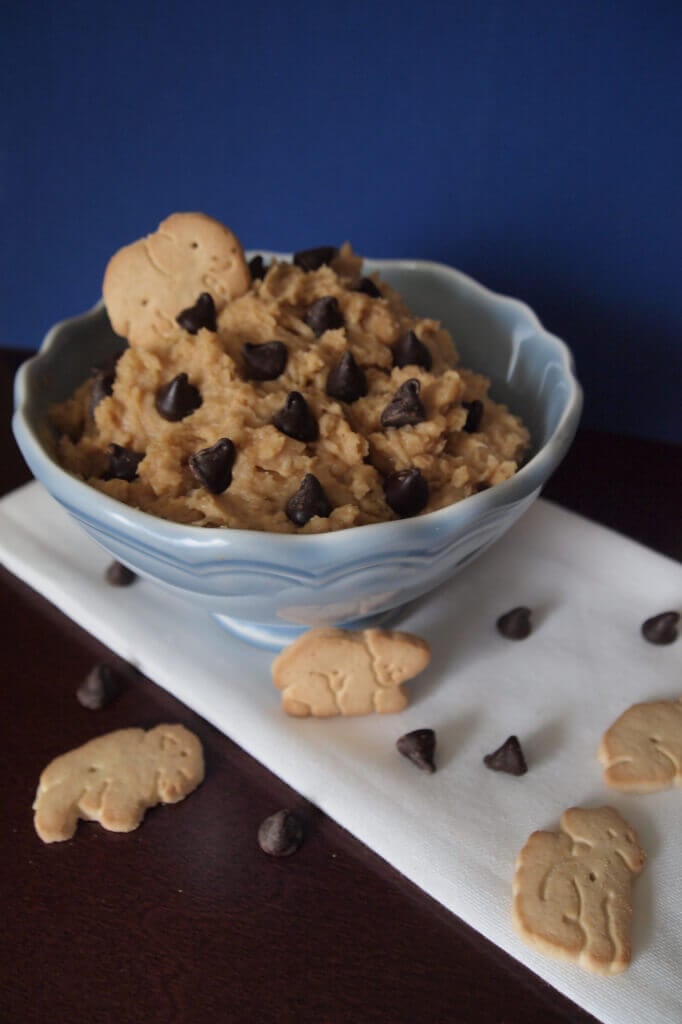 By leaving out the eggs, milk, and butter found in many desserts, you can save yourself some extra calories and help save animals too! Translation: This is a dessert that you can feel good about eating. What more could you want? 😉
Chocolate Chip–Peanut Butter Hummus
1 15-oz. can chickpeas, drained and rinsed
1/2 cup natural creamy peanut butter
1/4 cup agave nectar
1/2 cup vegan semi-sweet chocolate chips
Place the chickpeas, peanut butter, and agave nectar in a blender or food processor and blend until smooth and creamy.
Transfer to a bowl and stir in the chocolate chips.
Serve with animal or graham crackers.
Makes 6 servings
Now, I know you're probably still perplexed by this recipe. But don't knock it 'til you've tried it!
Respond