Barbecue 'Chicken' Pizza
The following article was written by Ashley Palmer.
Who doesn't love pizza? So many toppings, so many varieties—it just never gets old. Whether you want a classic slice covered with chunky tomato sauce and piled high with fresh veggies or you're into the mock-meat lover's style, you're sure to find a cruelty-free combo that pleases your palate.
I'm always up for a challenge and love to experiment in the kitchen to come up with new and creative dishes. Although it's a bit unusual, this barbecue "chicken" pizza has turned out to be a weekend staple in my home.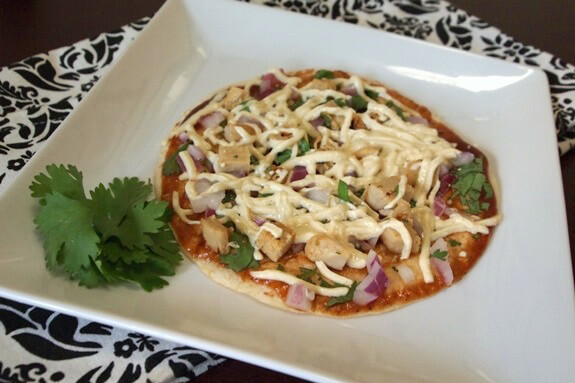 These toppings create a uniquely sweet and zesty flavor that will have you reaching for seconds. Choose your favorite style of crust—make your own dough, create mini-pizzas using soft tortilla shells, or go with a store-bought brand—and then get cooking!
Barbecue 'Chicken' Pizza
Vegan barbecue sauce
Pizza dough of your choice
Vegan cheese
Vegan chicken strips
Fresh cilantro, chopped
Fresh red onion, diced
Pour the desired amount of sauce onto the rolled-out dough, then sprinkle on a small amount of vegan cheese.
Top with vegan chicken strips, cilantro, and onion, then sprinkle more cheese on top.
Bake according to instructions for dough.
Makes 1 pizza
Respond