Work Your Whole Wardrobe in Wedges!
The following article was written by PETA staffer Royale.
Want a wedge that works with whatever you're wearing?
Although spring is in full swing and bright colors are popping up, you can never go wrong with a pair of neutral-toned shoes. Wedges also happen to be the easiest shoes to wear, adding height without the hurt. These vegan wedges take it one step further, as no animals were harmed in their crafting. My cruelty-free picks guarantee you'll be standing tall—literally.
Michael Antonio's Garcelle wedge plays it extra flirty with faux-suede uppers and tear-shaped cutouts. ($99.00, also available in tan)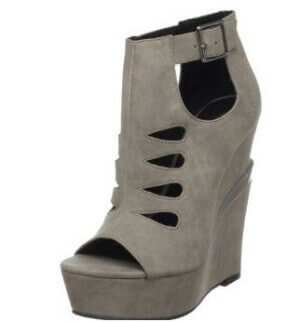 You won't be missing in action when you're in MIA's Paparazzi wedges. Are you ready for your close-up? ($69.95, also available in black, pewter, and wheat)
These super-cutesy BP. "Bowtye" wedges mix cork with quirk! $49.95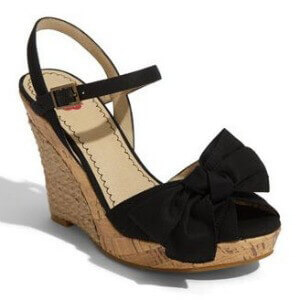 And now for my most favorite pair of go-with-it-all wedges! Constructed from all synthetic, non-animal materials, these leopard wedges have me going wild. You too? Well, great, because I may just get my hands on a pair for your feet. Check back next month for a chance to score my new shoe boo, a $118 value. (Oh, and if you're not convinced that animal prints are the new neutrals, check out what one big-time designer has to say about it!)
Which wedge will you be working it in?
Related Posts
Respond
In This Section