Vegan Leather: What It Is and Why It Belongs in Your Closet
What's so great about vegan leather? Only everything. Number one, it's not made from the skins of dead animals. Plus, it's easier on the planet—and très chic.
But what is it?
Most vegan leather is made of polyurethane, a polymer that can be made to order for any designer's whim. It can sparkle, have a nice glossy sheen, or be saturated in all kinds of shades that put leather to shame.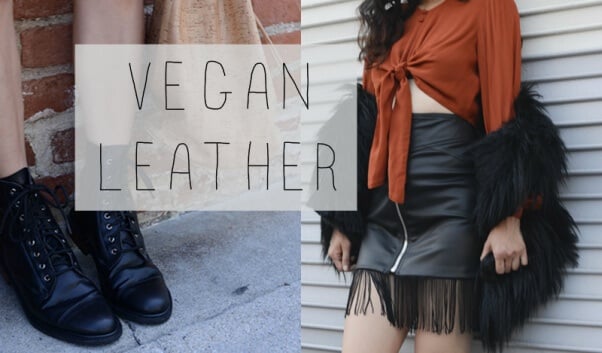 Speaking of designers, Stella McCartney is among those who feature only vegan leather in their collections. And no wonder: Vegan leather is versatile. From moto jackets in every cut and color to the perfect little black dress—and even intimate items that are sure to tickle one's fancy—there's a vegan leather version.
That's just for starters. You can also find vegan leather shoes, boots, handbags, billfolds, and seat covers for your car. And if you have deep pockets, Tesla recently became the latest luxury automaker to offer vegan leather seating, joining BMW, Mercedes-Benz, Lexus, and Ferrari.
Not only does vegan leather make you look good, it also makes you feel good because it's cruelty-free. More than a billion cows, pigs, goats, sheep, alligators, ostriches, kangaroos, and even dogs and cats are cruelly slaughtered for their skins every year. Many of these animals have their tails and horns cut off without painkillers, and some are even skinned and cut apart while still conscious. Vegan leather offers a killer look without any killing.
Planet Earth loves vegan leather, too. Turning skin into leather takes loads of energy and a toxic brew of chemicals—including mineral salts, coal-tar derivatives, formaldehyde, oils, dyes, and finishes, some of them cyanide-based. Tannery waste contains water-fouling salt, lime sludge, sulfides, acids, and other pollutants.
So what's in your closet? Start shedding your skins today with these new and perennial trends:
Messenger Bags
Oversized handbags like the Tacoma Bag by Matt & Nat are a feminine choice for the chic professional. Hold the handles, or sling them over your elbow for convenience.
Over-the-Knee Boots
People call them "OTKs" for short, and they're here to stay. Jeffrey Campbell has you covered (or your legs, at least) with the Fosse Thigh-High Boot, available through Nasty Gal. Ooh la la!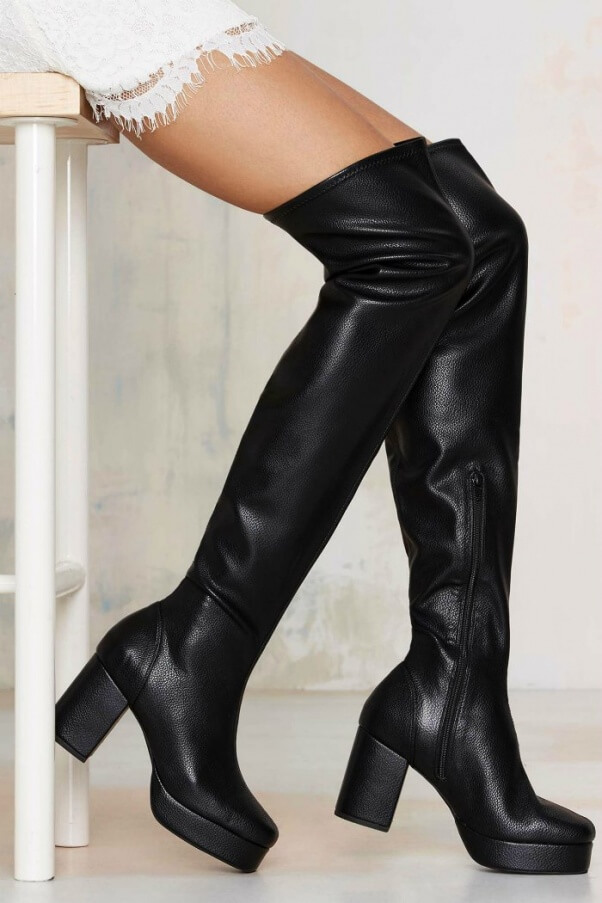 Everyday Backpacks
Backpacks are the new purses, and Nasty Gal's Bad Kids Vegan Leather Backpack is here to keep you on trend.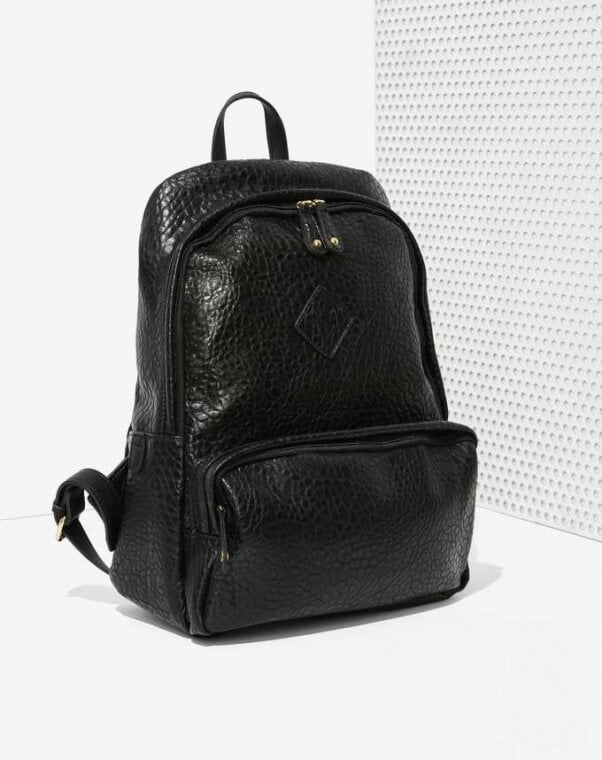 Treggings
A mix of trousers and leggings, of course! ASOS' Pull&Bear Leather Look Treggings are worn best with a baggy T-shirt for a casual look or a cropped top for a night out.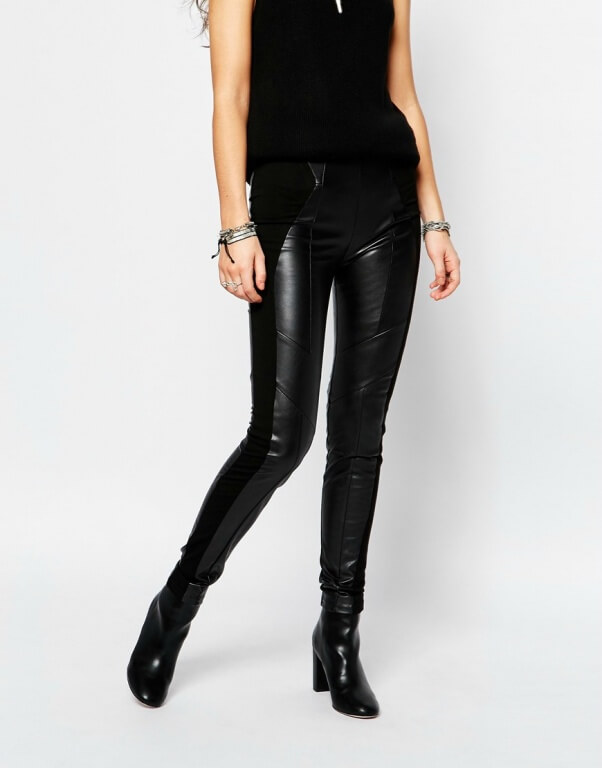 Miniskirts
This Black Vegan Leather Mini Skirt by Delikate Rayne is so stylish that we can hardly stand it. If you really want to stop traffic, we recommend that you wear it with the matching bustier (sold separately). The set is also available in white.
Wood-Grain Pattern
It doesn't get any cuter than Black Scintilla's Wood Pattern Clutch, which includes a gold cross-body chain for versatility.
Faux Ostrich Leather
White purses are suitable for both day and night, so you'll always be appropriately accessorized with GUNAS New York's Naomi tote.
Fringe Motorcycle Jackets
This BLANKNYC Vegan Leather Fringe Jacket, sold by Urban Outfitters, may be constructed with a soft, lightweight vegan leather, but the look is hard-edged.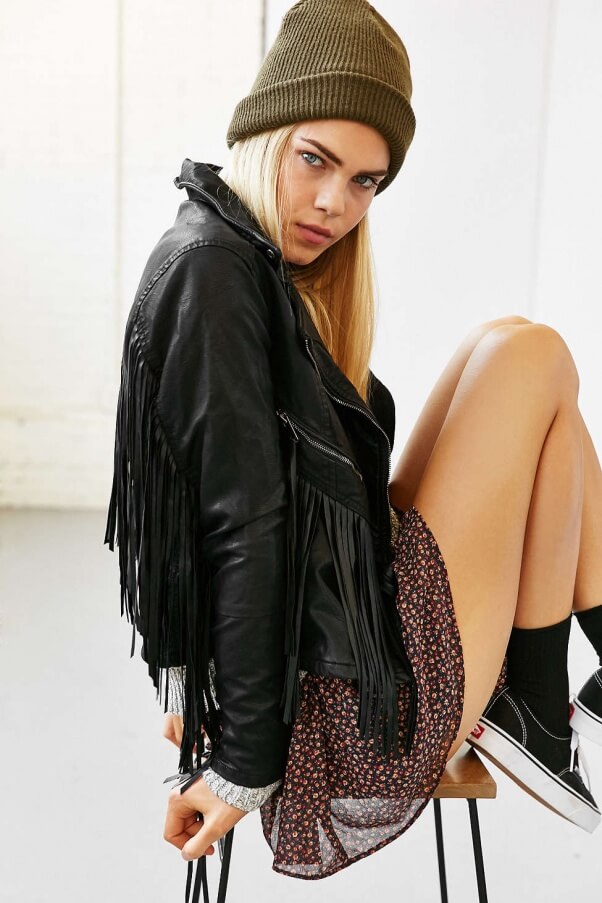 Cork Leather
Cork is the new vegan material on the block—a recyclable, biodegradable, and versatile material, it can be made to look and feel like leather. All of Jentil's bags, including this Tote Bag, are available in natural, marble, and black colors.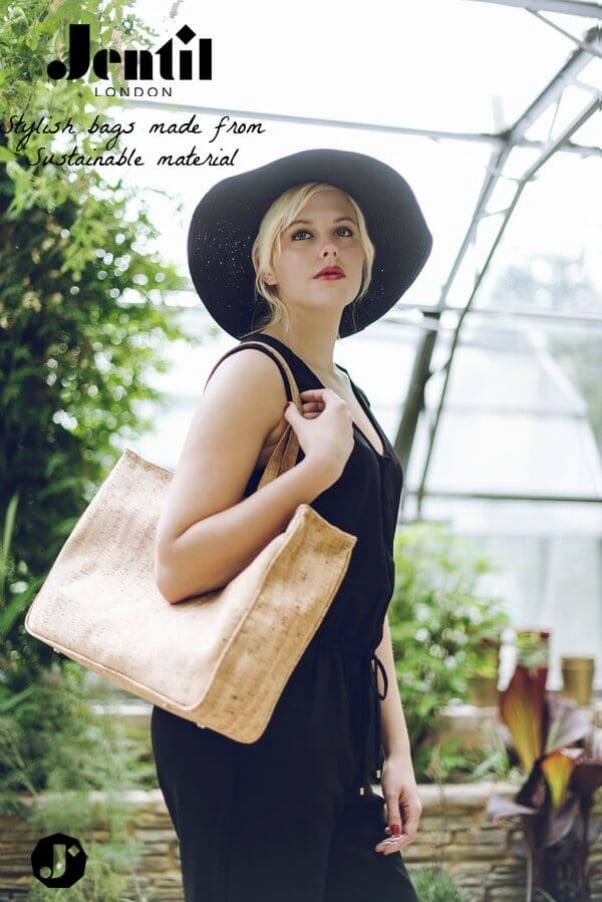 Bustiers
Get ready to take over the dance floor in American Apparel's seriously sexy Vegan Leather Bustier, featuring a built-in demi bra and back zip closure.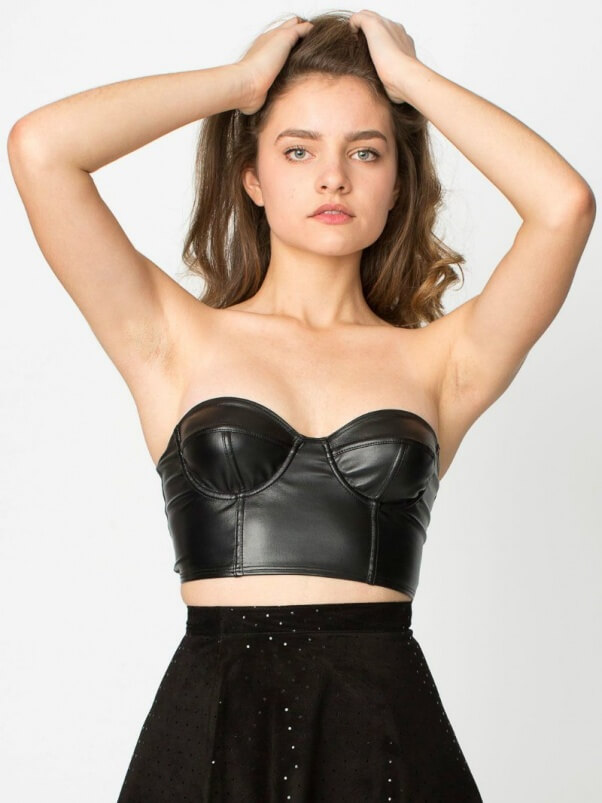 Lace-Up Boots
NICORA knows that boots are always fashionable, especially when built with durable vegan leather. You can choose red or black for your new Sinclair boot, available in both men's and women's sizes.
*****
Want more like this? The PETA Living e-news is a roundup of the best, shiniest new animal-friendly lifestyle content—sent to your inbox each week. Sign up here!
All fields in bold are mandatory.
By submitting this form, you are agreeing to our collection, storage, use, and disclosure of your personal info in accordance with our privacy policy as well as to receiving e-mails from us.
Respond