PETA Picks: Five Employees Advise on Cruelty-Free Living
The following article was written by Megan Bedard.
Walk into the Los Angeles PETA office on Sunset Boulevard, and you'll quickly see the perks of working here: Our super-sized chick mascot, Nugget, leans against exposed brick, where he is a frequent recipient (and giver!) of hugs. Employees perch with laptops on overstuffed bright orange couches, and adopted kitty and pup pictures adorn most desks. In short: It's a rad place to work.
But the loft space isn't the only perk. We've got great people working here as well, which is why we asked in-office employees to weigh in on the question of the week. They're very in-the-know on what to buy and where, and they're here to help you on your way to a cruelty-free lifestyle. 
This week's question: What cruelty-free accessory is a must-have for you this summer?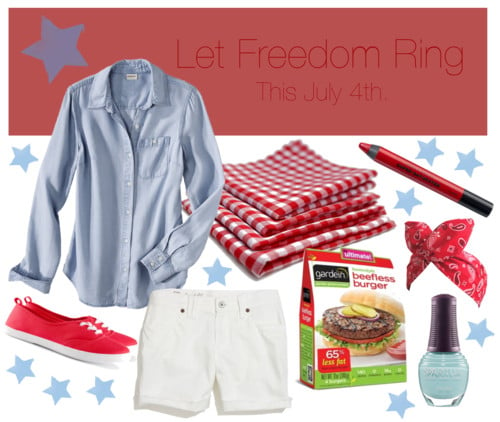 Nare O. says … Crazy Rumors Vegan Lip Balm
I can't live without lip balm, and Crazy Rumors has the best flavors. (I love the Perk pack.) They're not greasy and smell really good, and the company is so nice. Crazy Rumors sent me a handwritten, personalized "thank-you" note when I placed my order. :) 
Cat K says … Contrast Floral Scarf
It's perfect for breezy summer days and picnics in the park with grams.
Vanessa C. says … Floral Hairband 

I love chunky headbands like this one because they are perfect for spicing up an outfit or covering up a bad-hair day!
Michelle C. says … "Bullies Suck" T-Shirt
I love rocking this "Bullies Suck" T-shirt from Herbivore Clothing! From speaking out against bullying in the classroom to bullying in the kitchen, I know I'm making a statement this summer with this cute tee. I get nonstop compliments!
Cody A. says … Keep Company's The Boyne Grey Fox Shoes
What's a must-have for every summer that keeps you fly? How about some new kicks? I love Keep Company's The Boyne Grey Fox shoes. Multiple colors are available, so pick up a pair or two and go kick some sand at the beach.
What are your picks for this summer's accessories? Let us know in the comments section!
Respond