e.l.f. Cosmetics: Bargain Beauty Essentials Full of 'Cheap Thrills'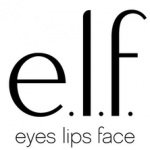 When we heard that the company was selling cool cruelty-free cosmetics for a buck each, we couldn't believe it. But it's not a fairy tale—e.l.f. really does exist, and you can easily find its products at your local Target and Kmart. It just doesn't get any easier than that when shopping for cruelty-free makeup!
Operating under the belief that "[e]very woman should have the opportunity to participate in innovation, without sacrificing her budget," e.l.f. offers a wide variety of high-quality beauty products that look and feel fantastic. But don't just take our word for it—major magazines such as Glamour, Allure, and Self can't stop raving about them, either!
While e.l.f. has loads of must-have mascaras, lip glosses, blushes, bronzers, brushes, and much, much more, we can't help but be partial to its "PETA" tweezers. After all, e.l.f. has created these special tweezers just for us!
Emblazoned with the slogan "Fur Free," these tweezers come in a case that sports PETA's cruelty-free bunny logo and reads, "e.l.f. Professional Supports PETA in the Fur Free Campaign: www.PETA.org." Pretty cool, huh? So now you can extend your "fur-freeness" beyond your wardrobe. What's even cooler is the fact that 50 percent of the proceeds from sales of these tweezers go straight to PETA!
With such a huge variety of sensational cruelty-free stuff at such low prices, who wouldn't be ecstatic about e.l.f.? PETA sure is. That's why we're proud to honor company CEO Joey Shamah with a Trail-Blazer Award for his compassion and commitment to never testing on animals.
To learn more about cosmetics testing on animals, go here.
Respond