DIY Rose Water Toner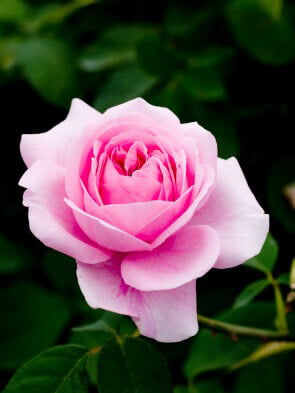 When I was growing up, my mom's roses were the envy of everyone in the neighborhood. Mom had rose bushes all along the front porch and down one side of our house. The flowers' brilliant blooms were bursting with vibrant color. I'll always associate this flower with my mom and my childhood—pure, comforting, and nostalgically sweet. I think these emotions are what make me so excited about this do-it-yourself rose water skin toner!
But why should you be excited about it? Aside from the fact that it smells lovely, it's also gentle, all-natural, cruelty-free, suitable for almost all skin types (including dry, sensitive, and normal), and it won't break the bank. Oh, and did I mention that it's easy to make? If your skin is like mine—feeling "under the weather" and slightly dry because of prolonged sun exposure—this toner might be just the ticket to bringing some life and moisture back to your visage.
Rose Water Toner
1 cup rose petals (rinsed)
2 cups boiling filtered water
1 spray bottle
Place the rose petals in a pot or metal bowl.
Pour the water over the petals and cover.
Let soak for 3 to 4 hours.
Using a strainer, pour the rose water into a spray bottle.
Stores in the fridge for up to one week
Apply the toner after washing and before moisturizing your face.
Even if you're like me and have been abusing your skin lately, you can come up smelling like roses with skin that's soft and smooth to the touch.
What's your favorite do-it-yourself vegan beauty concoction?
Related Posts
Respond