Speak Out Against 'Mutton Busting' School in Ohio!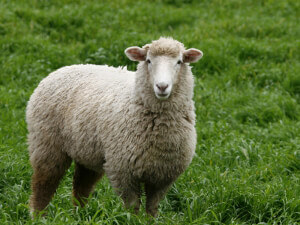 ©iStock.com/Jamesbowyer
Sheep are gentle, highly sensitive "prey" animals who, just like our animal companions, are capable of great suffering.
However, during so-called "mutton busting" events, they are "ridden" by frantic children amidst screaming crowds. Terrified, the sheep desperately try to escape the children, whom they view as predators, but their tails and ears are yanked at and their halters are violently tugged, chafing and bruising their flesh. Video footage of "mutton busting" can be seen
here
. Remarkably, Creek Bend Ranch in Burbank, Ohio, not only holds a "mutton busting" school for children but also, according to news sources, reportedly informs attendees that
sheep cannot feel pain
. These animals need your voice now!
Please inform Creek Bend Ranch's owners that sheep indeed experience pain—as well as fear and stress—and urge them to end their "mutton busting" school. Then forward this alert far and wide! 
Please call and send polite comments to:
Denny and Eileen Thorsell
Creek Bend Ranch
8154 Garman Rd.
Burbank, OH 44214
330-624-7205
buckinohio@buckinohio.com