Tyrann Mathieu: Dogs Have No Business Being Left in Hot Cars
NFL's Tyrann Mathieu toughs it out for a few minutes, then makes the point that hot cars are no place for dogs.
Read Transcription
Hey! I'm Tyrann Mathieu, with PETA, showing you what happens when you leave a dog in a car on a hot day. It's 90 degrees outside today. I'm sure it's gonna get a whole lot hotter inside of that car.
Jesus Christ.
This is ultimately what it feels like to be a dog trapped inside of a car on a hot day while their owner is probably in a grocery store. So the dog has to sit in the car and literally overheat.
I seriously couldn't imagine leaving my dog in a car like this. If you're going to make a dog a part of your family, then make him a part of your family. Don't treat him like you wouldn't treat someone you cared about or someone you loved.
What the …
I can't wait to get out of this car.
I'm sorry. I can't do it.
Get PETA Updates
Stay up to date on the latest vegan trends and get breaking animal rights news delivered straight to your inbox!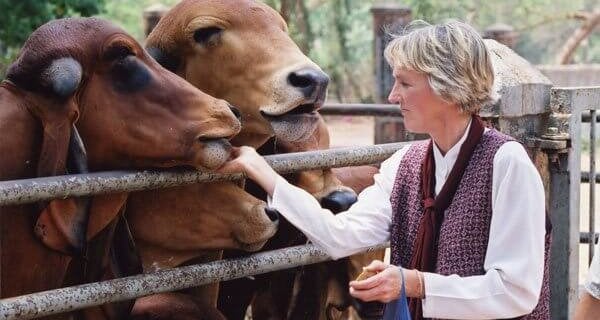 "Almost all of us grew up eating meat, wearing leather, and going to circuses and zoos. We never considered the impact of these actions on the animals involved. For whatever reason, you are now asking the question: Why should animals have rights?" READ MORE
— Ingrid E. Newkirk, PETA President and co-author of Animalkind