PETA's 2014 Year in Review
Out of more than 30 years of fighting for animals, 2014 has been PETA's best ever. Watch PETA take on the biggest animal abusers with eye-catching tactics and groundbreaking innovations, and find out what you can do to make 2015 even better! Learn more.
Get PETA Updates
Stay up to date on the latest vegan trends and get breaking animal rights news delivered straight to your inbox!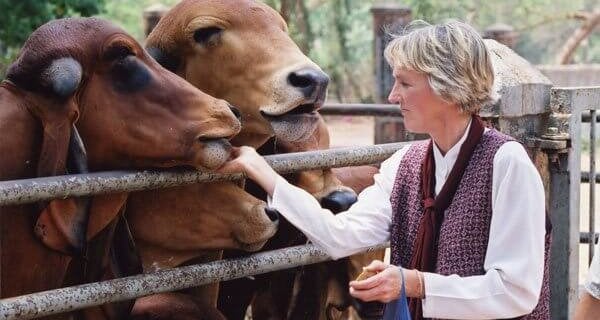 "Almost all of us grew up eating meat, wearing leather, and going to circuses and zoos. We never considered the impact of these actions on the animals involved. For whatever reason, you are now asking the question: Why should animals have rights?" READ MORE
— Ingrid E. Newkirk, PETA President and co-author of Animalkind