Vegan
Vegan S'mores Pudding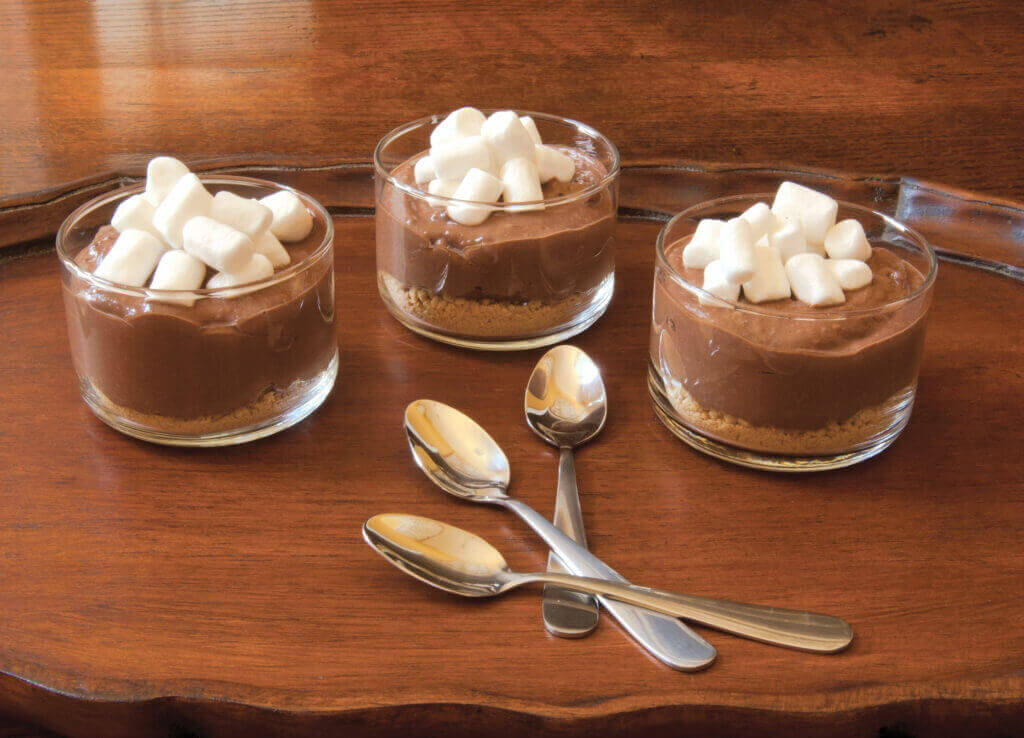 Print
Ingredients
6

vegan graham cracker rows (2 squares each)

1 pkg.

silken or lite firm tofu, drained

3/4 cup

unsweetened nondairy milk

1/4 cup

vegan mini-marshmallows (plus extra for garnish)

1/4 cup

maple syrup

1/4 cup

unsweetened cocoa

3/4 cup

vegan chocolate chips
Instructions
Crumble 4 graham cracker rows using your hands, a rolling pin, or a glass. Set aside.
Add the tofu, nondairy milk, marshmallows, maple syrup, cocoa, and the remaining 2 graham cracker rows to a high speed blender, such as a Vitamix, or food processor. (Tip: If using a blender, cut up the tofu and break the graham crackers into smaller pieces.)
Melt the chocolate chips for 1 minute in the microwave. Remove and stir until smooth. Add to the food processer. Blend or process until the mixture is well combined.
Sprinkle a serving pan or individual dishes with the graham cracker crumble to create the bottom layer of the S'more. Spread the pudding mixture over the top. Garnish with the mini-marshmallows. Refrigerate for 30 minutes before serving. Enjoy!
Makes 10 servings
Chef's Notes:
If you can't find mini-marshmallows, just use 4 regular-sized ones.
If you can't find vegan marshmallows or vegan graham crackers in your area, you can get them online through Vegan Essentials.
If using silken tofu, drain, let sit for about 15 minutes, then drain again.
Reprinted by permission of It's Easy to Start Eating Vegan by Rebecca Gilbert
For more delicious vegan recipes and information, please visit YummyPlants.com.