Vegan
Vegan Pumpkin Spice Pancakes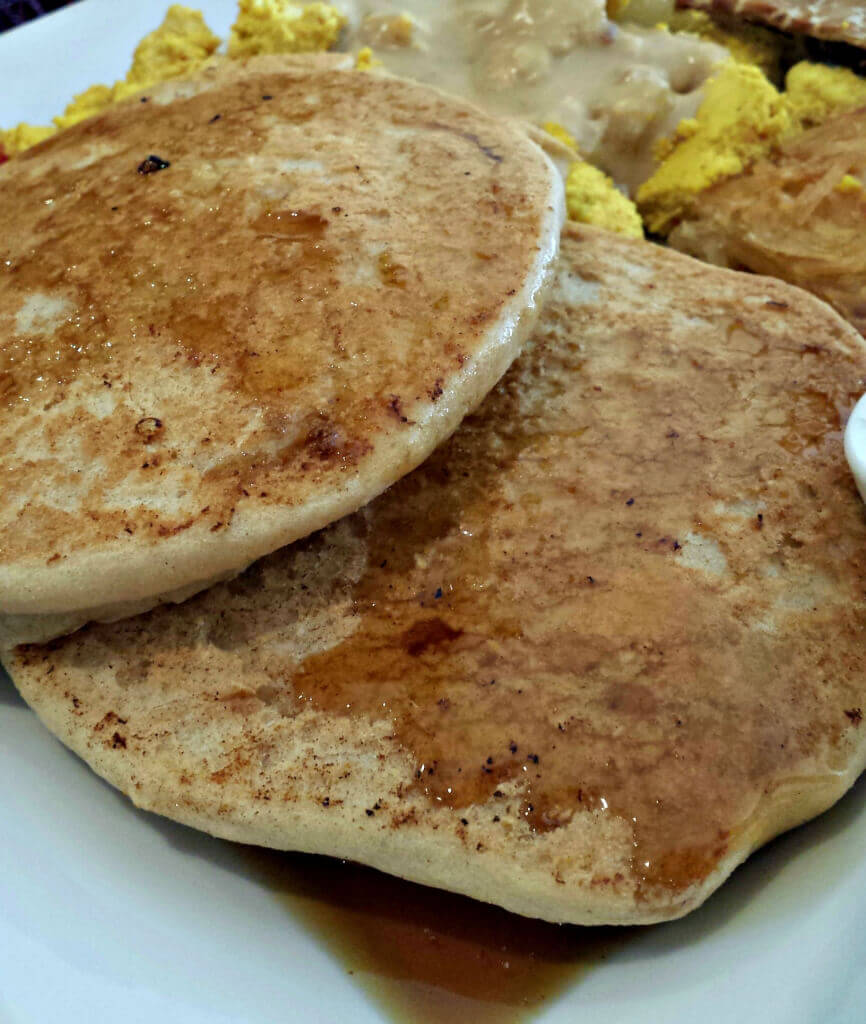 Print
Ingredients
1 1/2 cups

vanilla almond milk

2 Tbsp.

vinegar

1 cup

pumpkin purée

2 Tbsp.

vegan margarine, melted (try Earth Balance brand)

2 Tbsp.

maple syrup

1 tsp.

vanilla syrup

2 Tbsp.

vegetable oil

3 Tbsp.

brown sugar

2 cups

whole-wheat pastry flour

1 tsp.

baking soda

2 tsp.

baking powder

1/2 tsp.

salt

2 1/4 tsp.

pumpkin pie spice
Instructions
Combine the almond milk, vinegar, pumpkin purée, vegan margarine, maple syrup, vanilla extract, and vegetable oil in a large bowl and set aside.
In a separate bowl, combine the brown sugar, flour, baking soda, baking powder, salt, and pumpkin pie spice.
Combine the wet and dry ingredients, then let sit for 5 to 10 minutes.
Spray a skillet with cooking spray and heat over medium heat. Pour about 1/4 cup of the batter into the skillet. When the batter starts to bubble, flip and cook for an additional 2 to 3 minutes. Repeat with the remaining batter.
Serve with maple syrup and a pinch of pumpkin pie spice for a delicious breakfast!
Makes 12 Servings