Vegan
Vegan Funnel Cake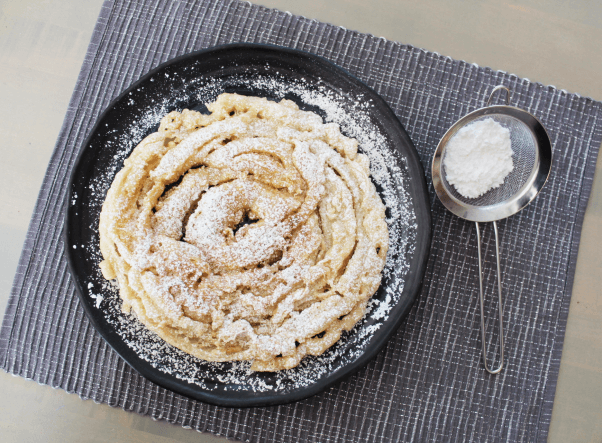 Print
Ingredients
Oil, for frying

1 1/2 cups

nondairy milk

2 Tbsp.

sugar

1 1/4 cups

flour

1/4 tsp.

salt

1 tsp.

baking powder

Powdered sugar, for garnish
Instructions
Heat 2 to 3 inches of oil over medium heat (350°F) in a skillet.
Combine all the remaining ingredients except the powdered sugar in a large bowl and mix until smooth.
Cover the small end of a funnel and pour the mixture into the wide end. Uncover the small end and slowly pour the batter into the hot oil, forming layered circles.
Fry until slightly browned, about 1 to 2 minutes, then carefully flip using a shallow metal strainer. Do not fry for more than 2 minutes on each side or the cake will get hard.
Remove from the oil and sprinkle with powdered sugar.