Vegan
Sugar Cookies
Prep Time

18 minutes

Cook Time

10 minutes

Servings

1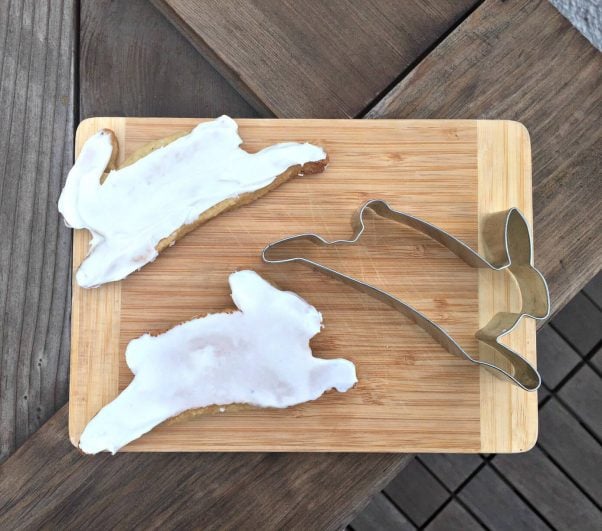 Print
Ingredients
1 1/4

cup flour

1/2

cup sugar

1/4

tsp. baking soda

1/2

cup vegan butter

1

tsp. vanilla extract

1-2

Tbsp. water

Vegan icing
Instructions
Preheat the oven to 350º and line two cookie sheets with parchment paper. Set aside.
Combine the flour, sugar, and baking soda well. Slowly add the vegan butter, vanilla, and water, mixing well. Add extra water if the dough seems dry.
Divide into two even pieces, rolling each out onto the parchment paper on the cookie sheets. It should be about ¼ inch thick. Cut into shapes, dipping the cookie cutter into flour between cuts. Remove the excess dough. Freeze the cookies for 30 minutes.
Bake for 7 to 10 minutes. Allow to cool completely. Spread with the icing.
Combine the remaining scraps of dough and make more cookies, repeating the steps above.
Enjoy!