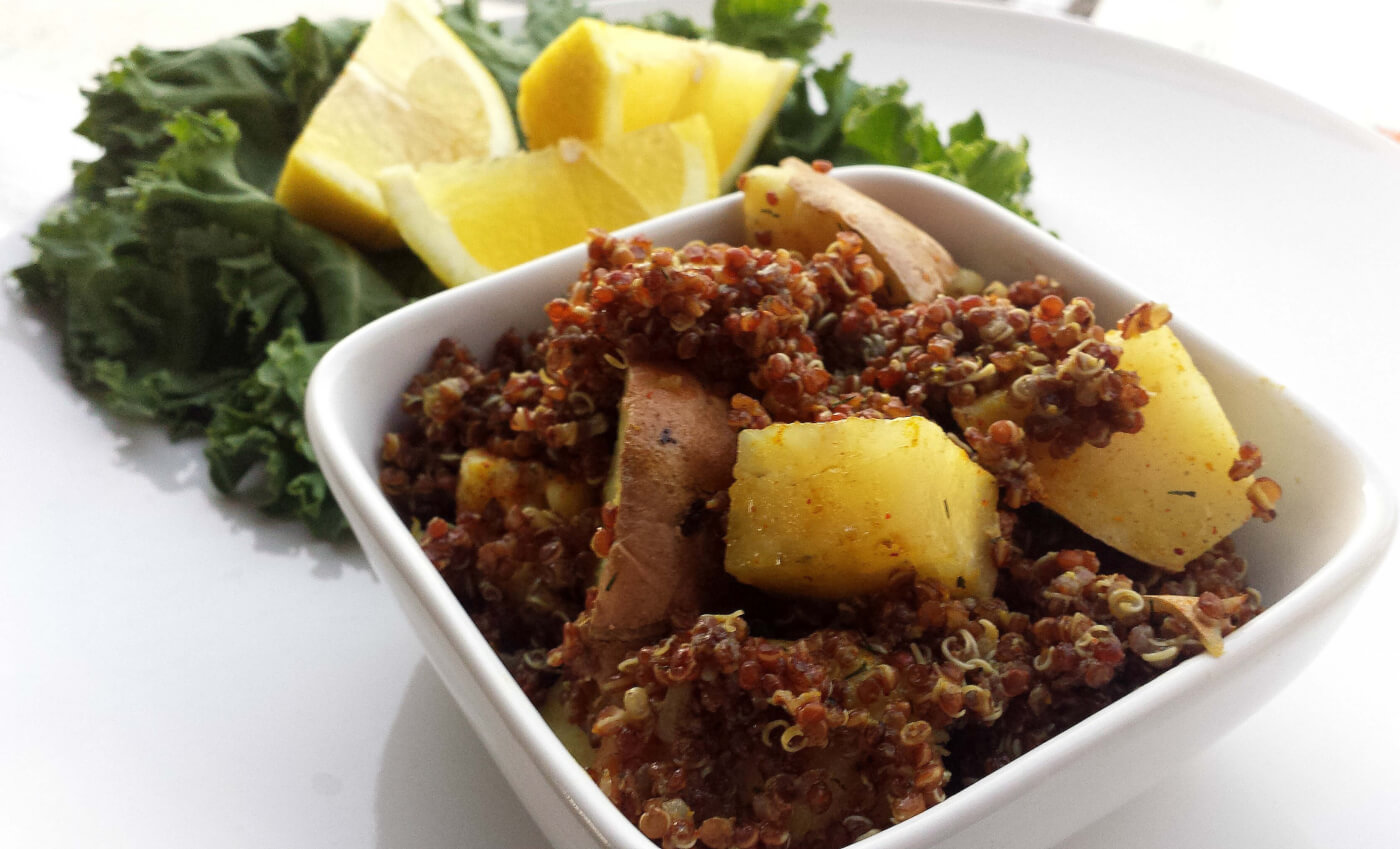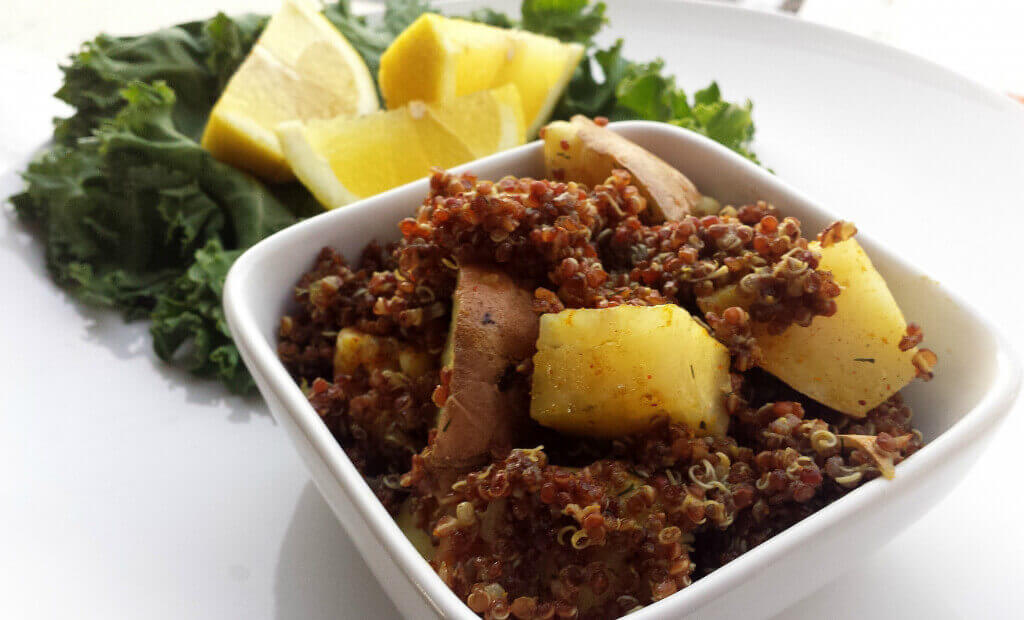 1 cup dry quinoa
2 cups vegetable stock
1 large sweet potato, diced
2 Tbsp. olive oil, divided
Black pepper and sea salt, to taste
Dash of cayenne pepper
2 tsp. organic lemon juice
• Preheat the oven to 350°F.
• Place the quinoa and vegetable stock in a medium saucepan and bring to a boil over medium heat. Reduce the heat to low and simmer until the stock is absorbed. Transfer to a bowl and let cool.
• Coat the diced sweet potatoes with 1 Tbsp. of the olive oil and the pepper, salt, and cayenne. Transfer to a sheet pan and roast until crisp. Remove from the oven and let cool.
• In a medium-sized mixing bowl, combine the lemon juice and the remaining 1 Tbsp. of olive oil. Season with the salt and pepper. Stir in the diced sweet potatoes and the quinoa and serve.
Makes 4 servings