Vegan
Three-Step Vegan Green Bean Casserole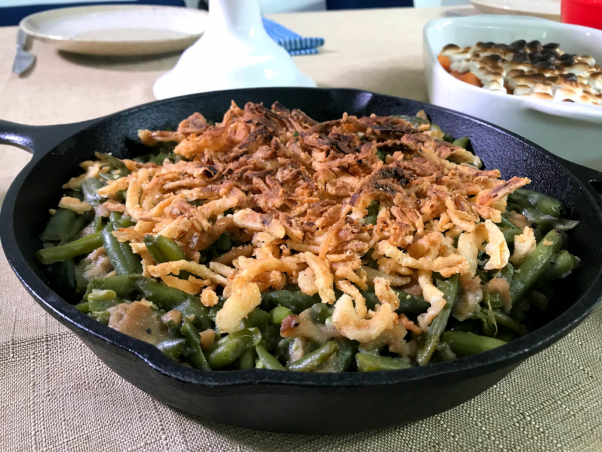 Print
Ingredients
Instructions
In a large pot, combine the green beans, mushrooms, mushroom soup, and half of the fried onions. Season with salt and pepper.
Cook over medium heat until the green beans are tender.
Transfer to a cast-iron skillet or a baking dish, top with the remaining fried onions, and broil on high until golden brown, about 5 minutes.
Makes 6 to 8 servings
PETA is a participant in the Amazon Services LLC Associates Program, an affiliate advertising program designed to provide a means for sites to earn advertising fees by advertising and linking to Amazon.com.