Vegan
Chocolate-Dipped Crispy Treats
Prep Time

5 minutes

Cook Time

10 minutes

Servings

1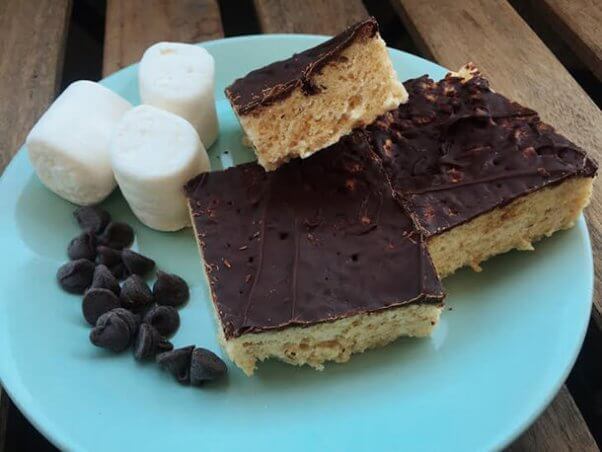 Print
Ingredients
3

Tbsp. vegan butter

10

oz. vegan marshmallow package (check Trader Joe's!)

4

cups puffed rice cereal

1/4

cup vegan chocolate chips (try Trader Joe's or Enjoy Life brand!), optional

1/4

Tbsp. vegetable oil (for greasing pan)
Instructions
Melt the vegan butter in a large pot over medium-low heat. Add the vegan marshmallows and stir until melted. Remove from heat, then stir in the cereal. Pour the mixture into a greased 9-inch-by-13-inch baking dish.
Microwave the chocolate chips at 30 second intervals until the chocolate has melted, stirring well every 30 seconds to avoid burning the chocolate.
Pour the chocolate over the dish, spreading evenly.
Place the dish (covered) in your fridge for 1-2 hours.
Cut, then enjoy!