Vegan
Alehouse Agave and Chipotle Mixed Nuts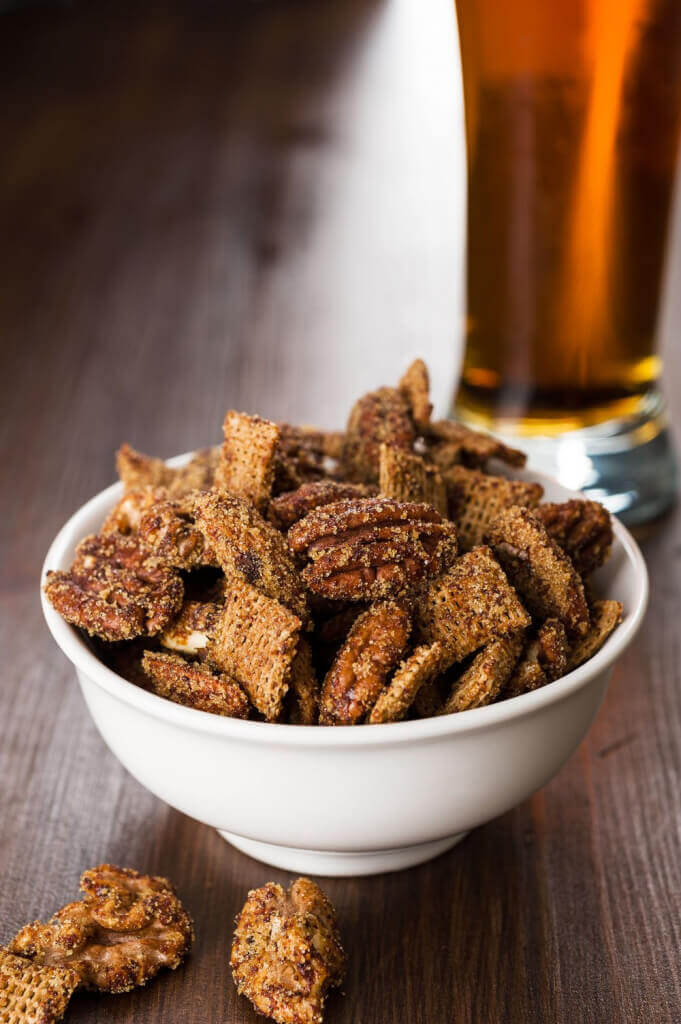 Print
Ingredients
Instructions
Preheat the oven to 325°F. Combine the agave, chipotle powder, and cinnamon in a medium-size skillet and heat over low heat until  warmed through. Add the nuts and stir to coat evenly.
Line a baking sheet with parchment paper and spread the nuts and Wheat Chex in a single layer on the sheet. Bake until the nuts are fragrant, about 10 to 15 minutes, stirring once. Allow the nuts to cool slightly for 1 to 2 minutes.
Combine the brown sugar and seasoned salt in a medium-size bowl. Add the warm nuts and Wheat Chex and toss to coat evenly. Spread out the nuts on a sheet of waxed paper and let dry completely. Once dry, store the nuts in an airtight container for up to 1 week.
Makes 2 1/2 cups
Adapted from The Ultimate Beer Lover's Happy Hour by John Schlimm.  Suggested Beer Pairings: hoppy pilsner, Vienna lager, amber lager.