Vegan
60 Second Tofu Scramble
Prep Time

1 minute

Cook Time

1 minute

Servings

1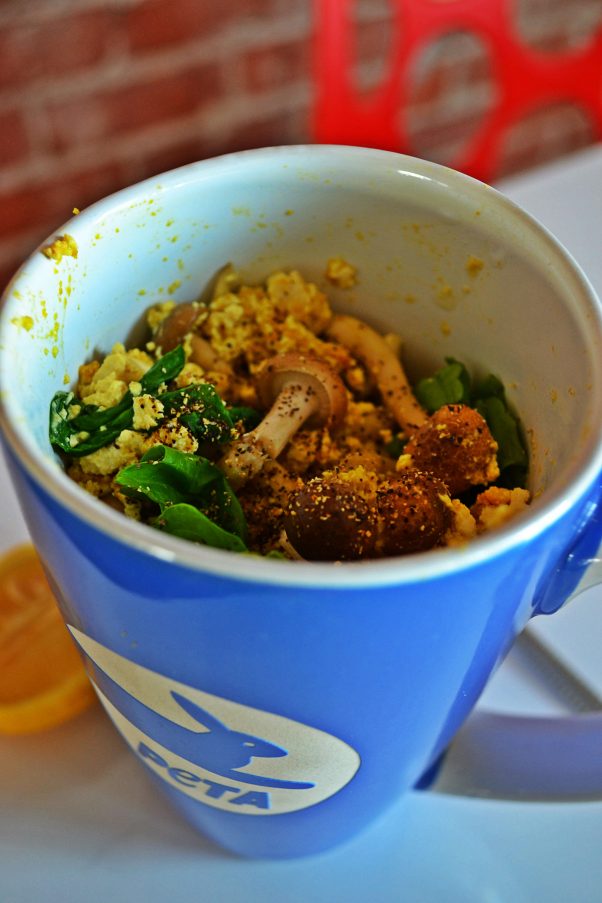 Print
Ingredients
1/2

block firm tofu, drained

1/4

cup your fave veggies ('shrooms and spinach, all the way)

1/4

cup nutritional yeast

1

tbsp soy sauce

Juice of half a lemon

Seasonings,

to taste (I used garlic, chili powder, salt, and pepper)
Instructions
Crumble the tofu through your fingers into a microwave-safe mug.
Add in the rest of the ingredients and mix together.
Do a taste test: Do you want more spice, color, or cheesy goodness? If so, add more spices for a kick, turmeric for color, and nutritional yeast for a cheesier flavor.
Nuke the mug in the microwave for 60 seconds and consume. Booyah!