Although she requires care for an ocular tumor, bronchitis, parasites, and broken teeth, Sandy is already responding well to treatment and is expected to make a full recovery—and she already has a loving home waiting for her!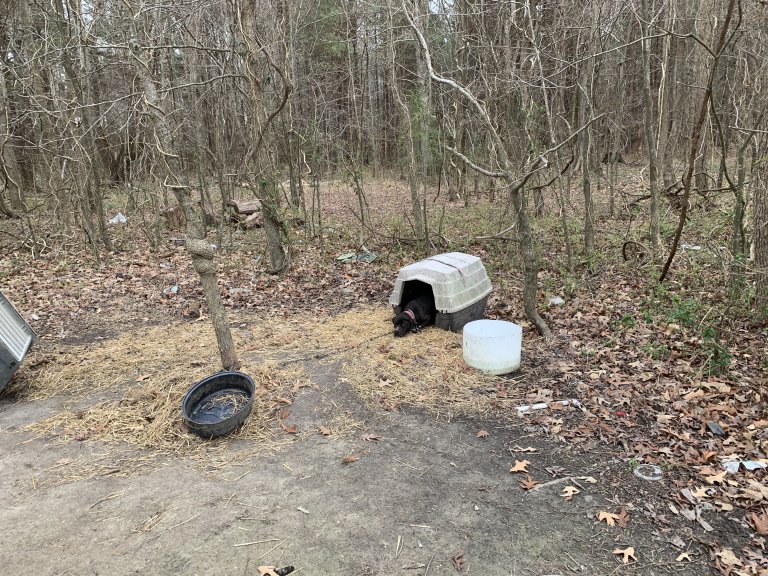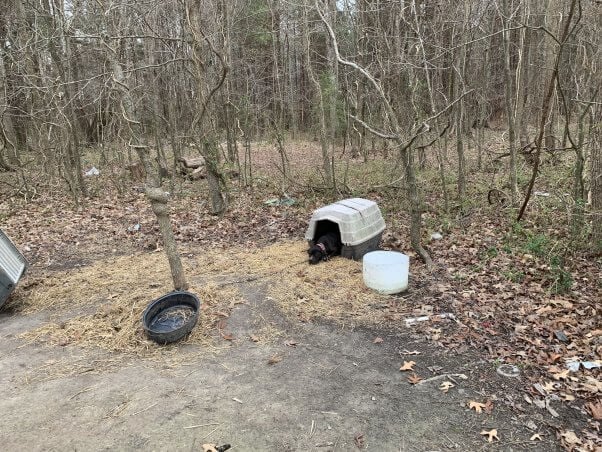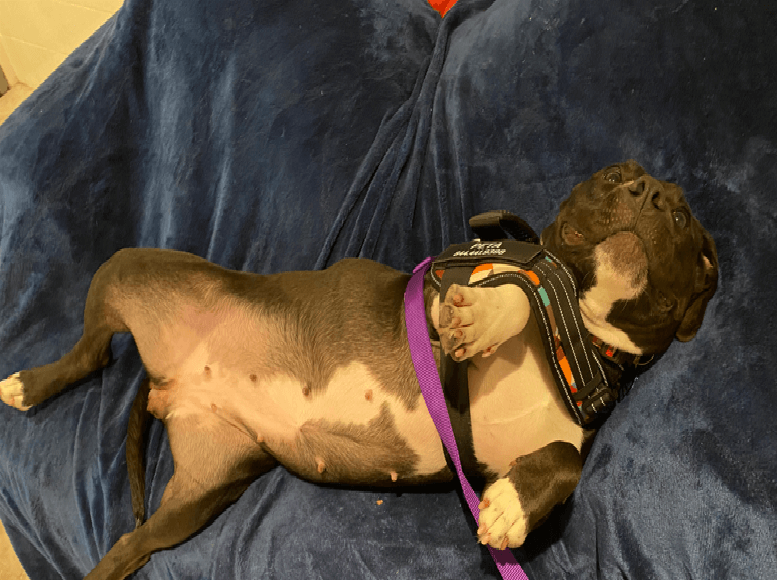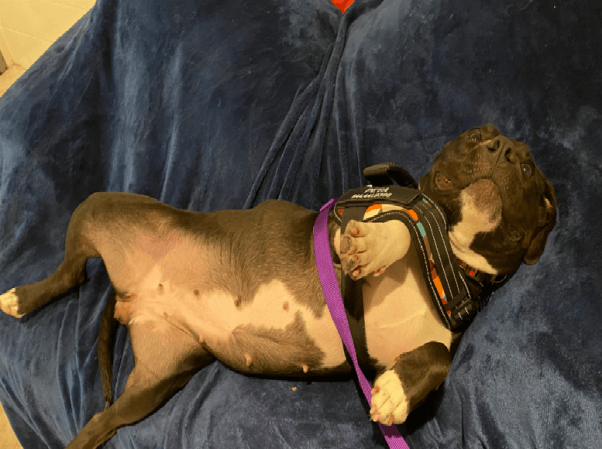 Duchess, who used to be so terrified that PETA's fieldworkers couldn't come near her, is learning to play with toys and delight in long-overdue affection from her foster family.
Now that he's been adopted, Duke has revealed a fun-loving, goofy personality, and he loves playtime, long walks, and every new human and canine he meets.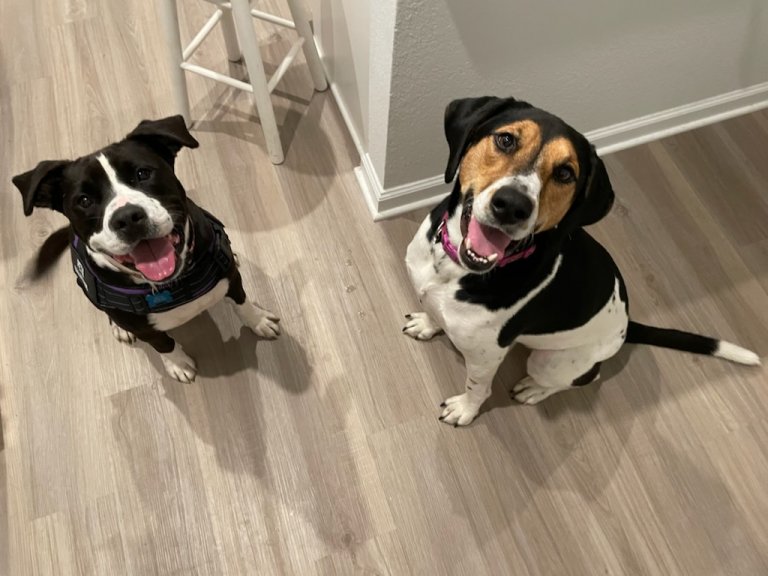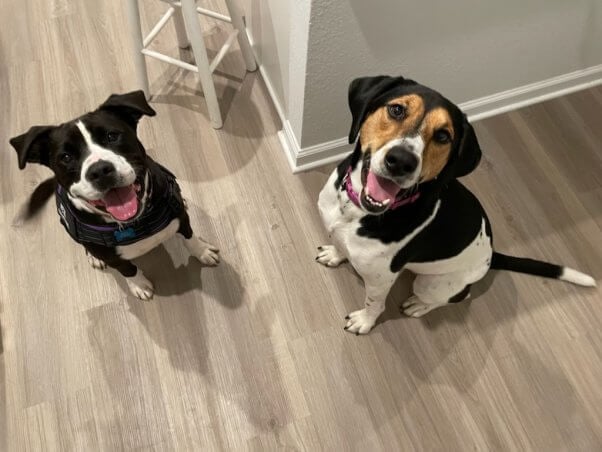 Duke with his new pal, Patsy.
Billie, the puppy, stayed with PETA and in foster care for a few weeks while she underwent treatment for ringworm and intestinal parasites and learned how to socialize with humans and other dogs—and now, with a clean bill of health, she's been transferred to the Norfolk SPCA for adoption.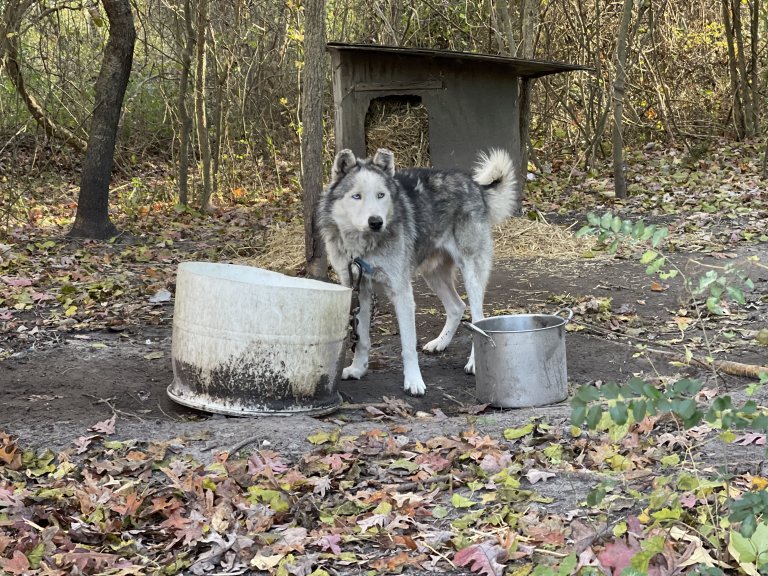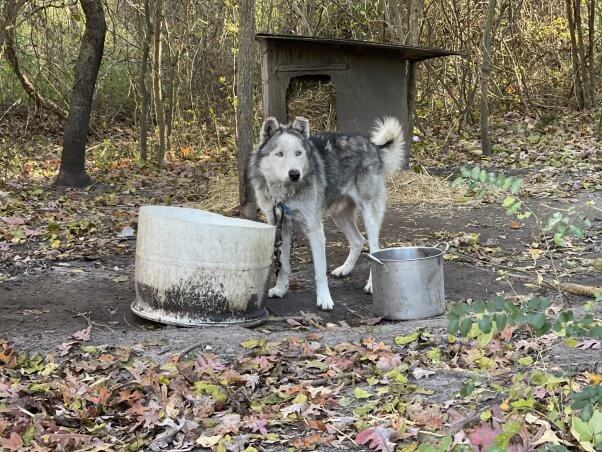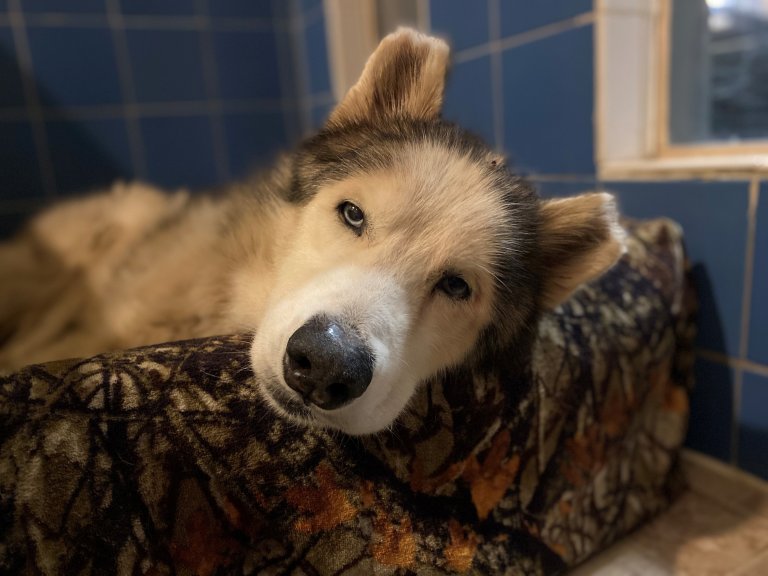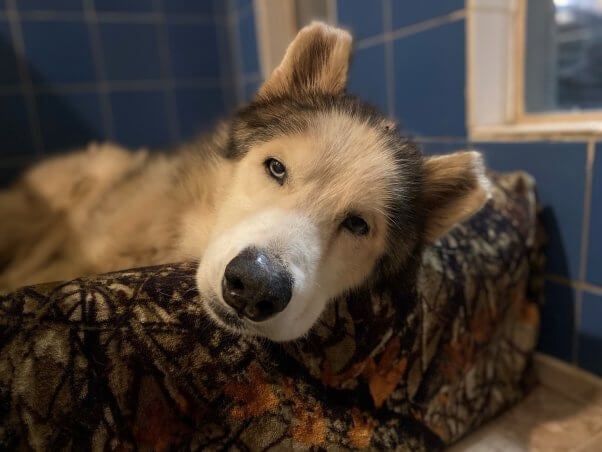 By the time PETA won custody of Zeus, he had long been suffering from advanced heartworm disease, spondylosis, and metastatic cancer, among many other ailments, and his ears were permanently disfigured from years of flystrike, a painful condition in which flies bite animals and lay eggs on them and maggots eat away at their skin. He was able to enjoy a few weeks of long walks, daily brushings, and buffets of home-cooked food, but he eventually lost his appetite and began to show signs of extreme exhaustion and weakness. PETA's veterinarian determined that euthanasia was the most humane option.