For Immediate Release:
August 15, 2023
Contact:
Moira Colley 202-483-7382
Norfolk, Va. – One fortunate Barbie fan will win a pair of "Lucky" vegan leather boots designed by French brand Good Guys Don't Wear Leather, as worn by Ryan Gosling's Ken, in a special giveaway launched by PETA.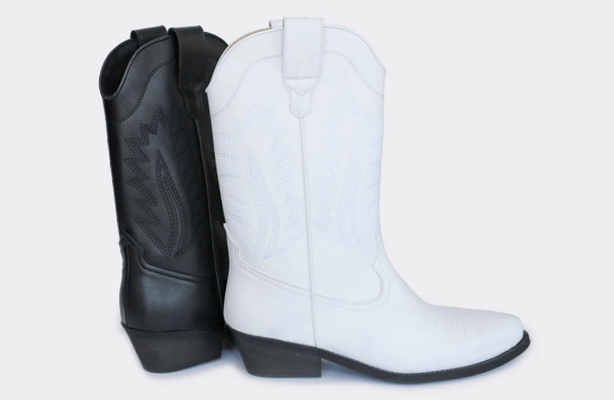 Gosling wears the fashionable boots in scenes after Ken and Barbie arrive in the real world and attempt to blend in by changing into Western outfits. The boots being offered by PETA are identical to those seen in the movie. (Sizes and colors are subject to availability.)
"Barbie may be everything, but protecting vulnerable cows and the planet in these gorgeously detailed vegan leather boots makes Ken so much more than 'just' Ken," says PETA Executive Vice President Tracy Reiman. "PETA can't wait to make a die-hard Barbie fan feel like a Ken out of Ken in these now-iconic boots that represent the future of fashion."
Cows used for leather typically endure castration, branding, and tail docking—all without painkillers—before they're violently killed. Leather production also destroys the planet: Animal agriculture, which includes the leather industry, is responsible for nearly one-fifth of all human-induced greenhouse gas emissions, and turning skin into leather requires significant energy and dangerous chemicals, including formaldehyde, coal-tar derivatives, and cyanide-based oils, dyes, and finishes. Sustainable vegan leather can be made from prickly pear cactus, mushrooms, apples, pineapples, or other innovative materials.
PETA—whose motto reads, in part, that "animals are not ours to wear"—opposes speciesism, a human-supremacist worldview. For more information, please visit PETA.org, listen to The PETA Podcast, or follow the group on Twitter, Facebook, or Instagram.