For Immediate Release:
September 9, 2021
Contact:
Moira Colley 202-483-7382
Norfolk, Va. – Today, PETA kicked off a petition urging Nintendo and video game director Masahiro Sakurai to let the group's chicken gaming mascot, "Not a Nugget," join the battle as one last downloadable fighter in Super Smash Bros. Ultimate. PETA points out that the addition would spotlight animals' capabilities and encourage gamers to help take down speciesism, the human-supremacist view that allows us to turn sensitive birds into nuggets and eat them.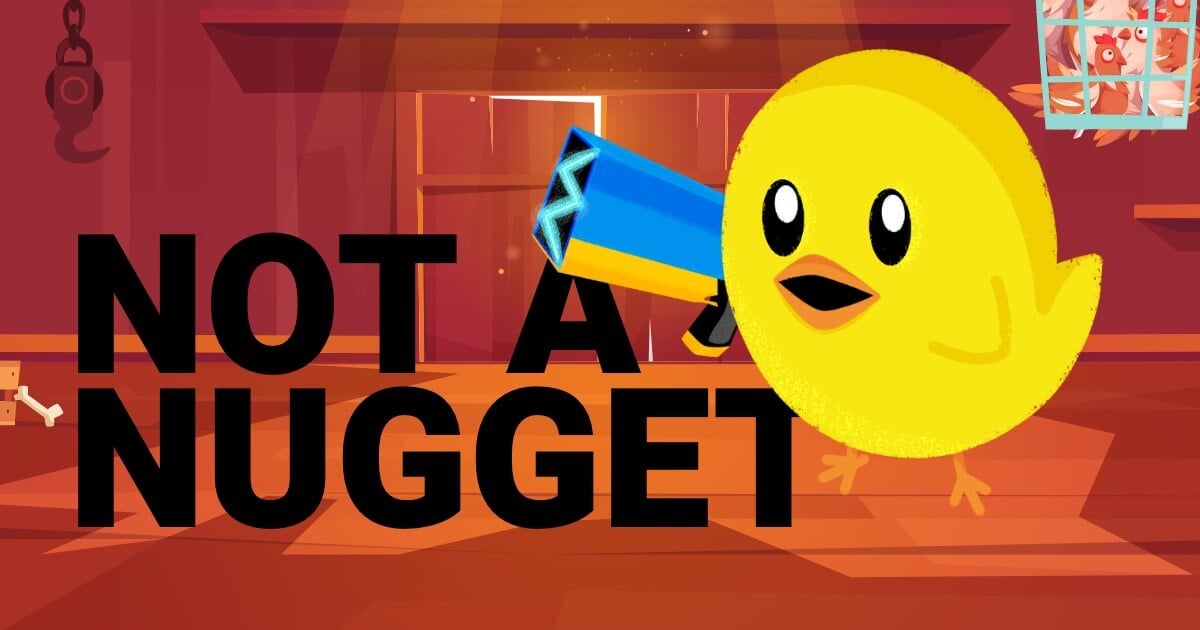 PETA suggests that "Not a Nugget" could use various accompanying items, such as spinach and tofu, available to restore a character's damage meter; a stun gun repurposed from a slaughterhouse worker to fire deadly bolts of electricity at enemies; and a terrifying grinder, like the ones used by the egg industry to grind up male chicks, to send rivals fleeing. He could have several moves in his arsenal as well, including the Shield (turning into an egg), the Not a Nug Stomp (growing to four times his size to crush nearby characters), and the Super Flap (brushing rivals away with his powerful wings).
"PETA's 'Not a Nugget' mascot could use his wits, wings, weapons, and vegan fuel to pummel opponents and remind people that chickens are cool 3-dimensional animals, not food," says PETA Vice President Joel Bartlett. "We hope Nintendo will jazz up its game by adding our fluffy foe of animal exploitation to the fray."
Players who sign PETA's petition will also be able to sign up for the group's 3-Week Vegan Challenge, which powers up people with recipes, shopping tips, a meal plan, a dining-out guide, and everything else they need to go vegan—and save animals, protect the planet, and give their health a boost.
PETA's motto reads, in part, that "animals are not ours to eat." For more information, please visit PETA.org or follow the group on Twitter, Facebook, or Instagram.
#