Pro-Vegan PETA Memorials Honor Brave Animal's Attempt at Gaining Freedom
For Immediate Release:
August 21, 2019
Contact:
Megan Wiltsie 202-483-7382
Bloomfield, Conn. – In memory of the cow whose throat was slit in a Home Depot parking lot after she escaped from a local slaughterhouse on July 13, PETA has placed ads on local buses showing a cow's face next to the words "I'm ME, Not MEAT. See the Individual. Go Vegan."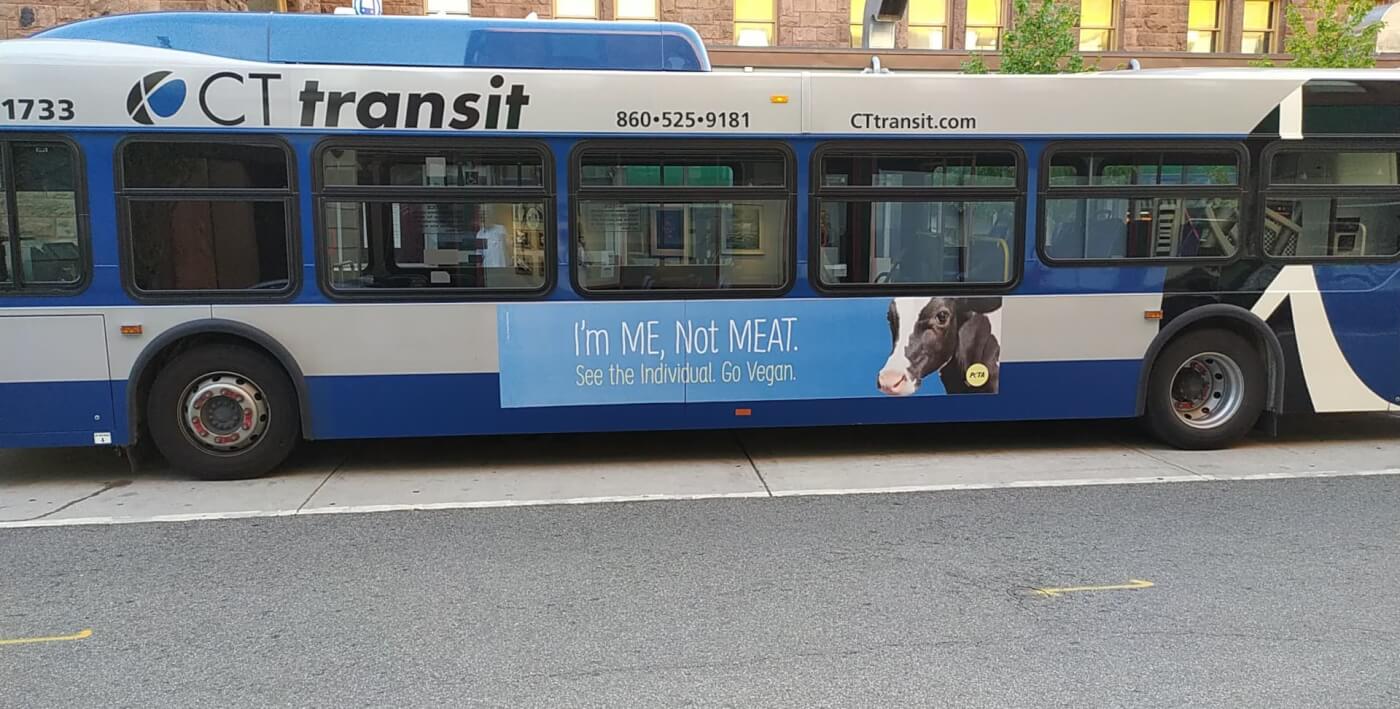 The ads were placed just ahead of the expected court appearance of the man who killed the cow and was charged with cruelty to animals.
"This cow's gruesome death showed the world the blood and terror that are usually concealed inside slaughterhouses," says PETA Executive Vice President Tracy Reiman. "PETA's pro-vegan ads pay tribute to this cow and encourage people to help prevent future suffering by keeping cows and all other animals off their plates."
Each person who goes vegan spares nearly 200 animals every year daily suffering and a terrifying death in today's meat industry, in which calves are torn away from their mothers within hours of birth and are castrated and branded without pain relief. At the slaughterhouse, workers shoot cows in the head with a captive-bolt gun, hang them up by one leg, and cut their throat—often while they're still conscious and able to feel pain.
The ads will run on Hartford buses for the next four weeks.
PETA—whose motto reads, in part, that "animals are not ours to eat"—opposes speciesism, which is a human-supremacist worldview. For more information, please visit PETA.org.
#