For Immediate Release:
December 4, 2015
Contact:
Moira Colley 202-483-7382
PETA, which says that pit bulls are the most abused dogs on the planet and runs an ad series urging, "Always adopt, never buy," is remembering Scott Weiland for his act of kindness in adopting an unwanted pit bull in 2013.
PETA President Ingrid Newkirk says the following:
PETA remembers Scott Weiland as a kind man who gave a home to a dog waif and stray. In his memory, we will offer free spay/neuter services to anyone with a rescued pit bull within 48 miles of our Virginia headquarters, and we ask people who have the love, time, and patience to adopt a homeless dog, like Pinky—rescued by PETA last week and in need of a home—to visit their local animal shelter in Scott's honor.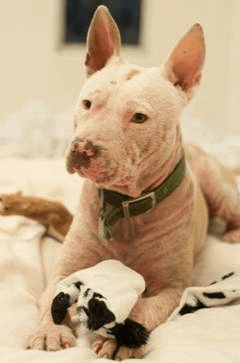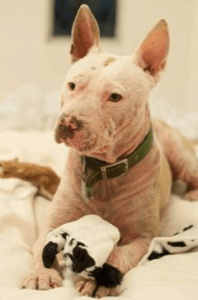 Pinky, up for adoption at PETA