For Immediate Release:
June 30, 2021
Contact:
Brooke Rossi 202-483-7382
Los Angeles – Ahead of the holiday weekend, PETA supporters will descend on the Millennium Biltmore Hotel with "dead dogs" and suitcases sporting a spoof "Millhellium" logo to decry the company's sponsorship of the Iditarod dog race, in which more than 150 dogs have died.
When:      Friday, July 2, 12 noon
Where:    Millennium Biltmore Hotel, 506 S. Grand Ave. (at the intersection with Fifth Street), Los Angeles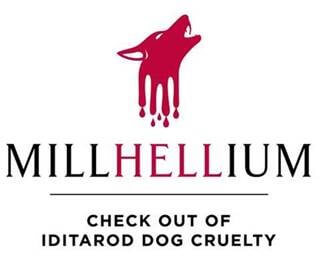 "PETA is calling on Millennium Hotels and Resorts to check out of the Iditarod's cruelty to dogs," says PETA Executive Vice President Tracy Reiman. "The company is failing animals and its guests by supporting a race that forces dogs to run so far and so fast that some die after inhaling their own vomit." 
PETA—whose motto reads, in part, that "animals are not ours to use for entertainment"—opposes speciesism, a human-supremacist worldview. For more information, please visit PETA.org or follow the group on Twitter, Facebook, or Instagram.