For Immediate Release:
November 13, 2023
Contact:
Kendall Davis 202-483-7382
Brazoria County, Texas – Tomorrow, PETA senior science advisor and primate scientist Dr. Lisa Jones-Engel will urge Brazoria County, Texas, commissioners during the panel's public meeting to halt a secretive plan by Charles River Laboratories to build a massive monkey-importation and breeding warehouse on more than 500 ecologically sensitive acres.
When:    Tuesday, November 14, 9 a.m.–12 noon
Where:    Brazoria County Courthouse Campus Administration Building, 237 E. Locust St., Angleton
Dr. Jones-Engel will detail the harm that the facility would cause to monkeys, humans, and the land, which is populated with old-growth forest affected by floods and hurricanes. Concerned residents, many of whom contacted PETA after learning about Charles River's plan will also speak at the meeting.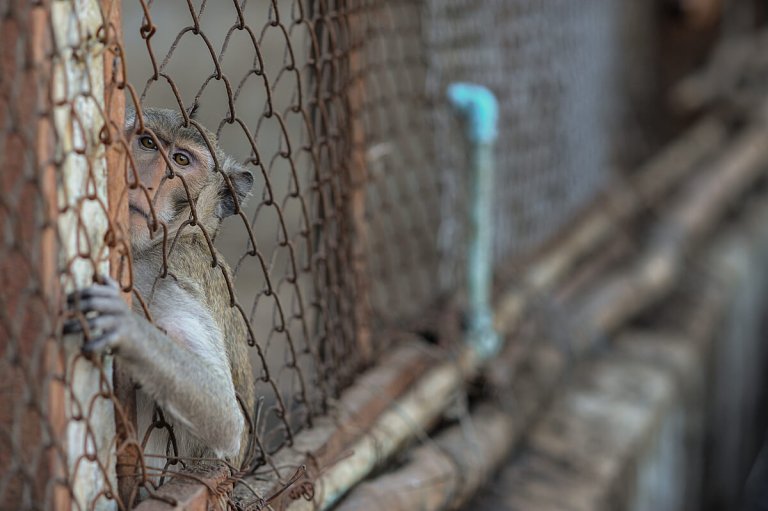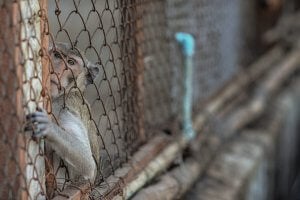 An endangered long-tailed macaque monkey. © Jo-Anne McArthur / We Animals Media
"It's unacceptable for Charles River to even think about establishing a facility that could harm imported endangered monkeys, destroy ecologically fragile land, and imperil human health with disease and waste," says Jones-Engel. "PETA is calling on local officials to stop this notorious monkey supplier from moving into the county."
PETA—whose motto reads, in part, that "animals are not ours to experiment on"—opposes speciesism, a human-supremacist worldview.
For more information on PETA's investigative newsgathering and reporting, please visit PETA.org, listen to The PETA Podcast, or follow the group on X (formerly Twitter), Facebook, or Instagram.