Animal Advocate Battles It Out to Take Home Top Honors—and a Free Stay at a Luxury Beachfront Wellness Retreat
For Immediate Release:
September 16, 2019
Contact:
David Perle 202-483-7382
Weston, Conn. – PETA Prime is preparing to crown this year's Sexiest Vegans Over 50—and local real estate agent Laurel Lea is vying for one of two winners' spots. She beat out entrants from across the country to advance to the final round of six contestants. Visitors to PETA Prime's website can now help the group select the two lucky winners, who will each receive a three-night stay at Balance for Life Florida, an all-inclusive wellness retreat at a beautiful oceanfront resort.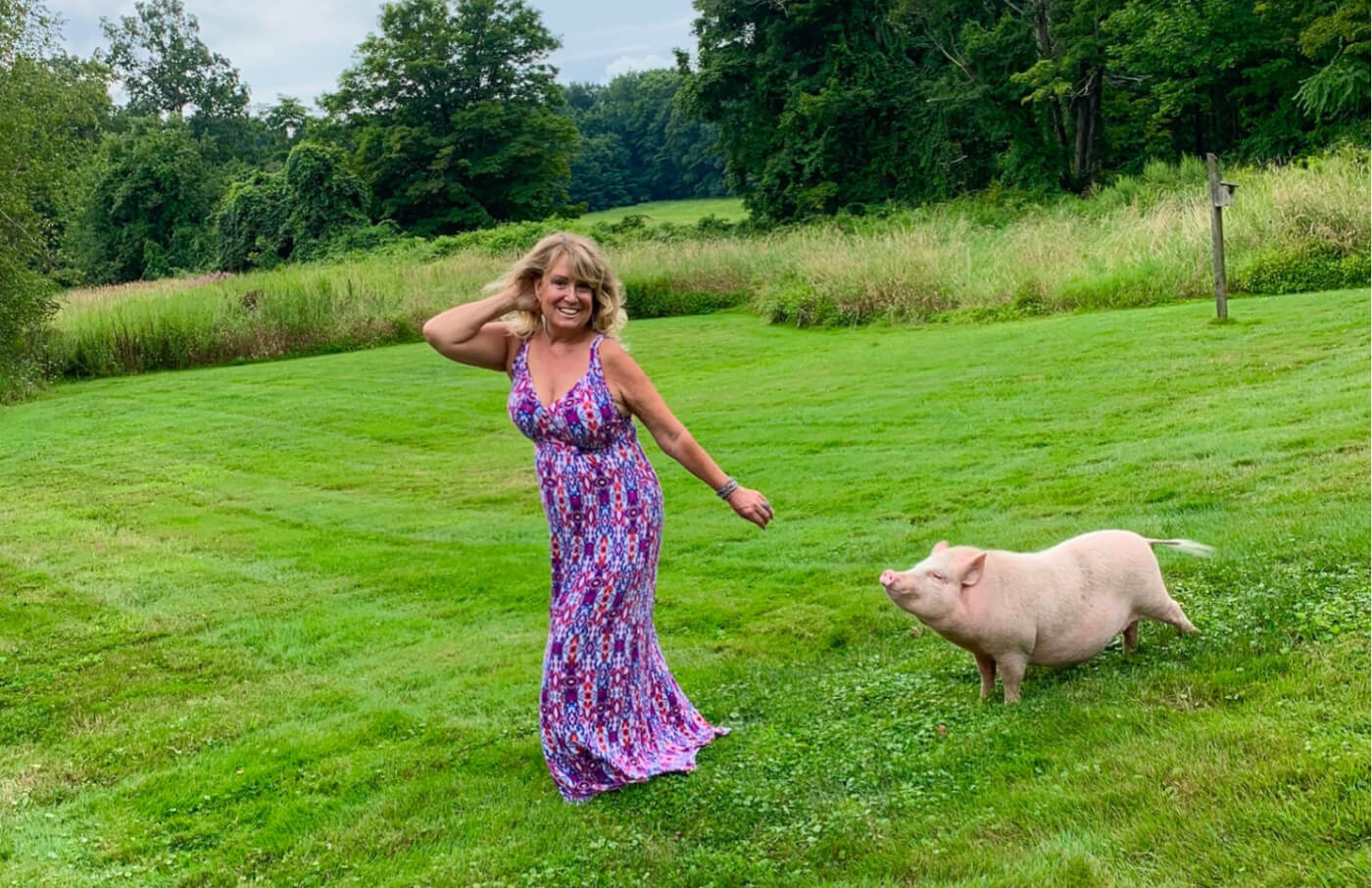 After going vegetarian in the 1970s, Lea proudly spoke out against animal testing in cosmetics company focus groups and slipped anti-fur leaflets into the fur coats at Bloomingdale's. In 2018, she learned about the cruelty inherent in the egg and dairy industries and went vegan on the spot. "I will never go back, and like all vegans, my biggest regret is not becoming vegan sooner," she says. Within weeks, she was able to stop taking blood pressure medication, her arthritis pain disappeared, and she felt good enough to start exercising for the first time in years.
"Laurel Lea has been an animal advocate for decades, and her passion for saving animals' lives just keeps getting stronger," says PETA Executive Vice President Tracy Reiman. "Each of the finalists in PETA Prime's Sexiest Vegan Over 50 Contest is a testament to how attractive vegans of all ages are, inside and out."
PETA—whose motto reads, in part, that "animals are not ours to eat"—opposes speciesism, which is a human-supremacist worldview. The group notes that in addition to saving nearly 200 animals each every year from daily suffering and a terrifying death, people who go vegan are less prone to suffering from heart disease, cancer, diabetes, and obesity than meat-eaters are.
Voting for the finalists to help PETA Prime determine which ones it should select as the winners ends on September 27. The group will choose the winners based on several factors, including vote count. See the full contest details here. Winners will be notified and announced on September 30.
For more information, please visit Prime.PETA.org.
#