For Immediate Release:
June 29, 2021
Contact:
Megan Wiltsie 202-483-7382
Lithia, Fla. – Brynley Lavayen is only 5 years old, but she's already written a book about animal rights and raised hundreds of dollars for animal sanctuaries—now, her creative efforts to help animals have won her top honors in PETA Kids' 2021 All-Star for Animals Contest.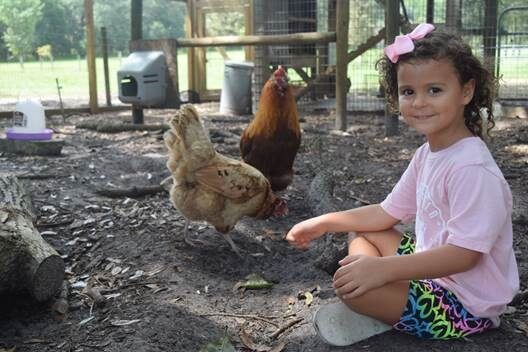 A vegan since birth, Brynley recently wrote and illustrated a book about eating vegan, adopting dogs and cats, and staying away from circuses that force animals to perform, and she's eagerly shared copies of it with classmates and family members. When the COVID-19 pandemic kept everyone at home, she set up virtual dance classes—led by her own dance teacher—in exchange for donations to an animal sanctuary, and when her birthday came around, she offered a hand-drawn picture to anyone who made a donation, raising over $800. When she grows up, she wants to start an animal sanctuary of her own.
"Brynley's creativity and passion for animal advocacy make her a clear all-star in PETA Kids' book," says PETA Senior Director of Youth Programs Marta Holmberg. "Her activism is a shining example of the way each of us can use our talents to help animals in need."
Brynley has won a year's supply of vegan cookies from San Diego–based Maya's Cookies, a trophy, a gift bag of merchandise from PETA Kids, and yearlong bragging rights. See the full contest details here.
PETA Kids' motto is "Animals are not ours to experiment on, eat, wear, use for entertainment, or abuse in any other way," and the group opposes speciesism, a human-supremacist worldview. For more information, please visit PETAKids.com or follow the group on Instagram and Facebook.