PETA Stresses Need to Teach Empathy and Respect for All Living Beings in the Classroom—for Whole Community's Sake
For Immediate Release:
May 12, 2016
Contact:
Sophia Charchuk 202-483-7382
Grossse Ile, Mich. – As accusations fly that some students on the Grosse Ile High School lacrosse team killed a guinea pig before a game, drank the animal's blood, and smeared it on their faces, TeachKind—PETA's humane-education division—rushed letters today to area schools urging them to partner with the organization to implement humane education, as well as offering free copies of its "Report Abuse When You See It!" poster.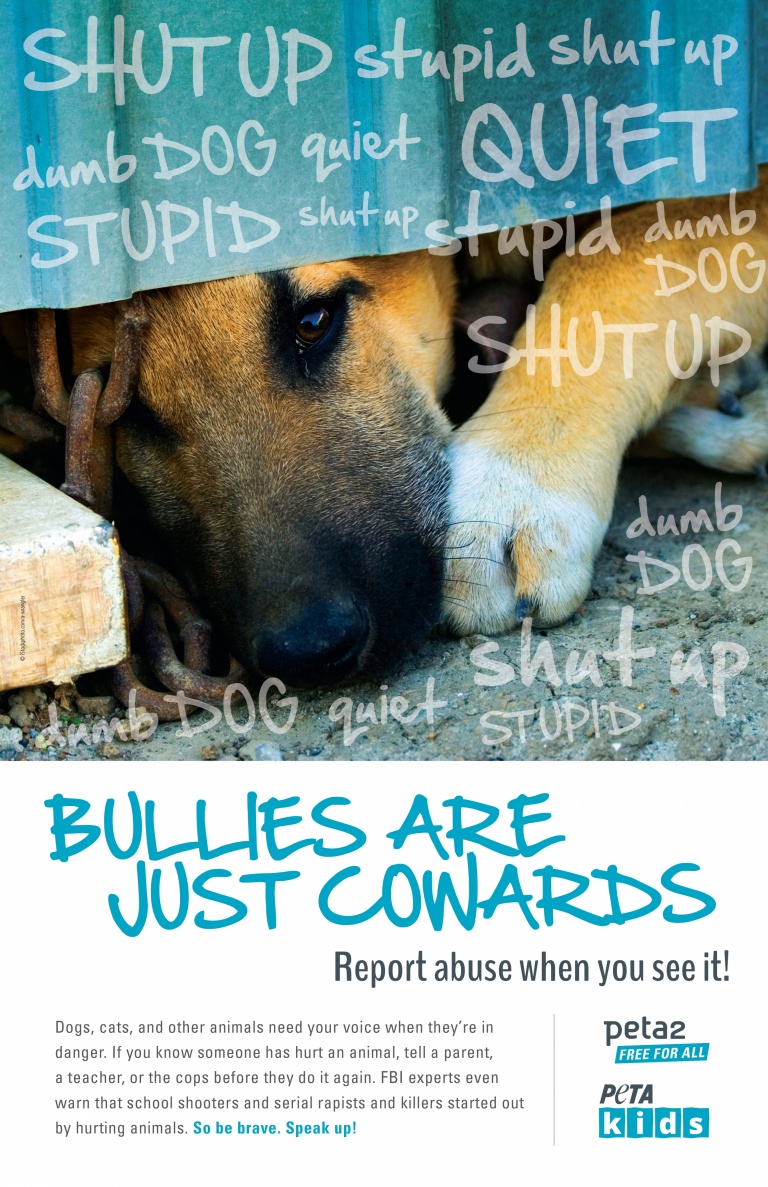 Noting that this is the third report in the past year of cruelty to animals by young people in the Detroit metro area, TeachKind and PETA—whose mottos read, in part, that "animals are not ours to abuse in any way"—have also asked the district superintendent to add a prohibition on cruelty to animals to the district's policies and to set a standard and let students know that cruelty will not be tolerated.
"Schools across the country are plagued by bullying, and it shows a dangerous lack of respect for life to sentence any animal to a senseless, bloody death," says PETA Senior Director of Youth Outreach and Campaigns Marta Holmberg. "Empathy must be taught, and TeachKind is calling on schools and educators to teach students to practice kindness to animals and speak up when they see cruelty, no matter who the victim is."
TeachKind notes that according to leading mental-health professionals and law-enforcement agencies, perpetrators of violent acts against animals are often repeat offenders who pose a serious threat to the community at large. TeachKind's staff is available to send materials to schools, suggest lesson plans, and even host classroom presentations for students via Skype—all for free.
TeachKind's letters are available upon request. For more information, please visit TeachKind.org.