For Immediate Release:
July 25, 2022
Contact:
Tasgola Bruner 202-483-7382
New York – As tourism is increasing again, locals and visitors alike will now be confronted with provocative images of screaming dogs, monkeys, mice, and rats being mutilated by experimenters and taglines such as "F*** Animal Testing!" and "Testing on Animals With Your Tax $!"
Colombian street artist Praxis has joined forces with PETA to plaster the busy streets of Manhattan and Brooklyn with the disturbing images.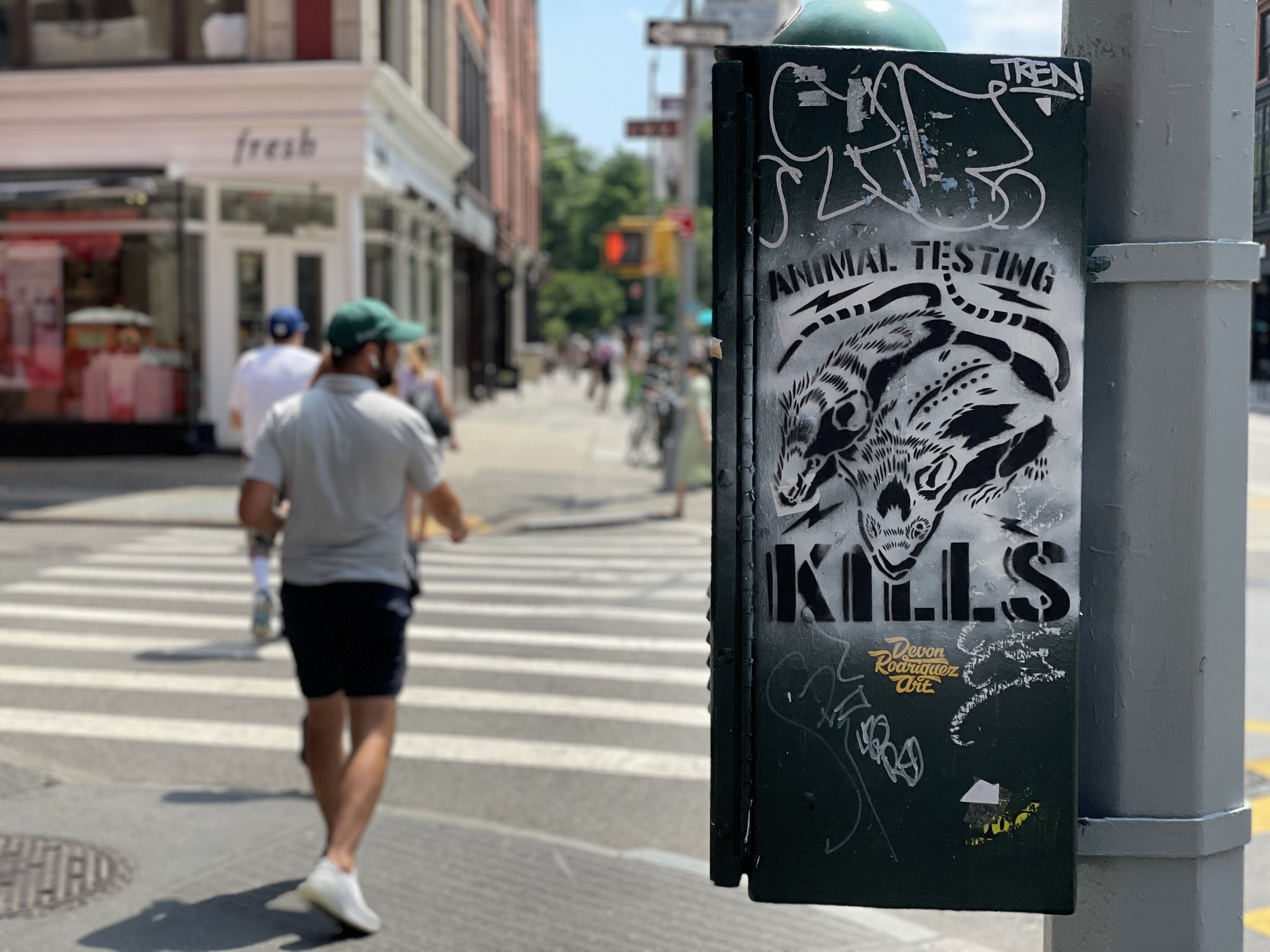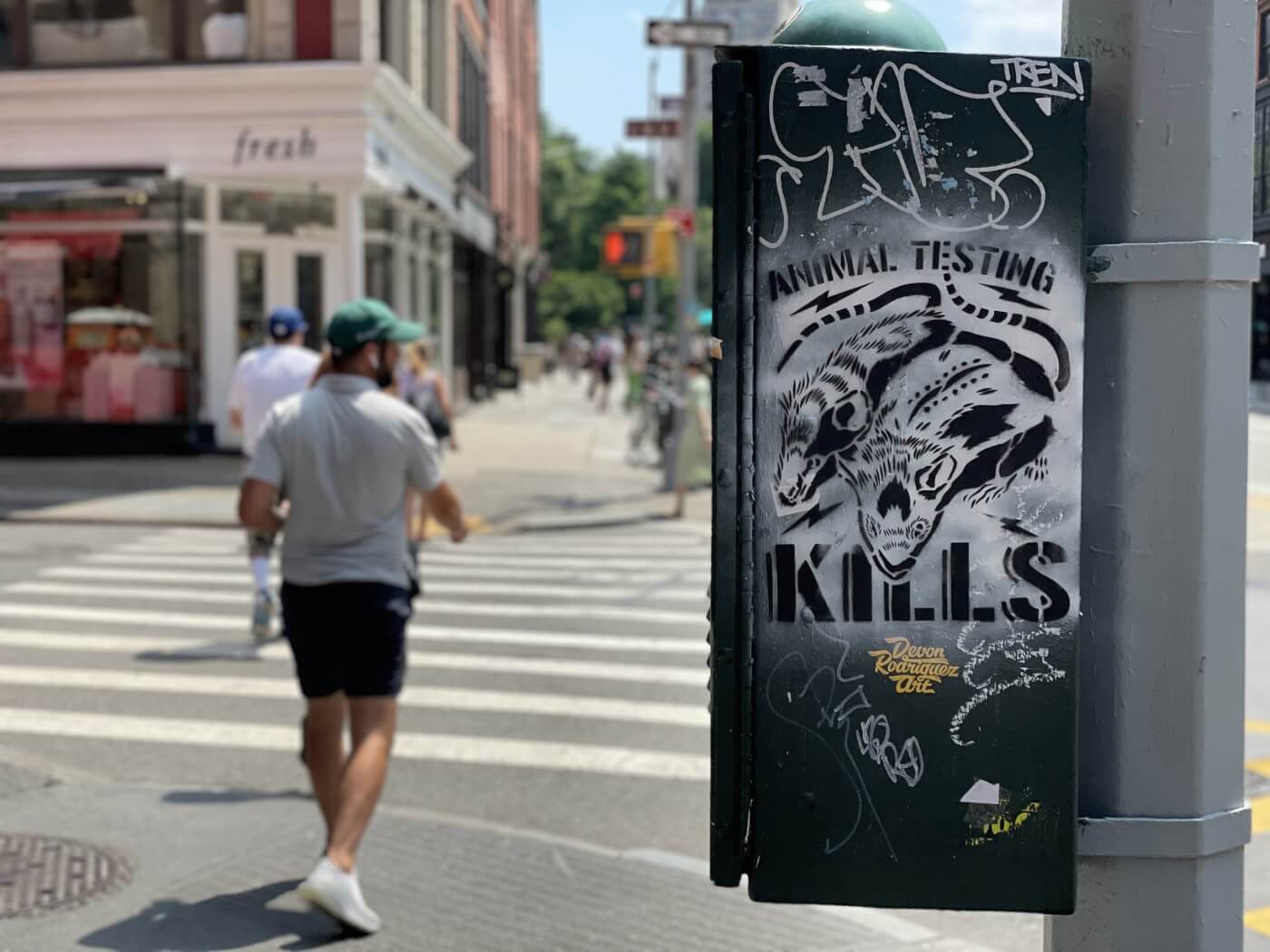 "Praxis and PETA are taking to the streets to say all experiments on animals are wrong and should be stopped," says PETA Senior Vice President Kathy Guillermo. "Rats, dogs, monkeys, and all other animals have their own lives, and humans have no right to destroy them."
The 110 million animals killed every year in U.S. laboratories are individuals who experience pain and fear—yet they're burned, psychologically tormented, force-fed chemicals, sickened with disease, and robbed of their babies. Yet 95% of new drugs that test safe and effective in animal studies go on to fail or cause harm in human clinical trials. The biggest funder of research in the U.S., the National Institutes of Health (NIH), spends $20.1 billion—nearly half its annual budget—on fruitless animal studies every year.
PETA is urging NIH to adopt the Research Modernization Deal, developed by PETA scientists, which provides a strategy for phasing out the use of animals and implementing high-tech, cutting-edge, animal-free methods that are more likely to yield results applicable to humans.
PETA—whose motto reads, in part, that "animals are not ours to experiment on"—opposes speciesism, a human-supremacist worldview. For more information on PETA's newsgathering and reporting, please visit PETA.org or follow the group on Twitter, Facebook, or Instagram.