---
He has a miles-long list of movie credits and awards, millions of followers on social media, and the kind of reach that would make a giraffe envious. This PETA pal is always ready to stick his neck out for animals.
John used his influence to help PETA India push the e-commerce website Quikr to stop allowing sales of live animals and the e-ticketing platform BookMyShow to end sales of tickets to animal circuses. He's spoken up for monkeys who are forced to "dance" via beatings and food deprivation and called on authorities to clamp down on illegal pig slaughter. He even donated half of his winnings from a celebrity game show and an autographed jersey to support PETA India and Animal Rahat (a PETA-supported charity that brings relief to bulls, donkeys, horses, and other animals forced to pull heavy loads in India).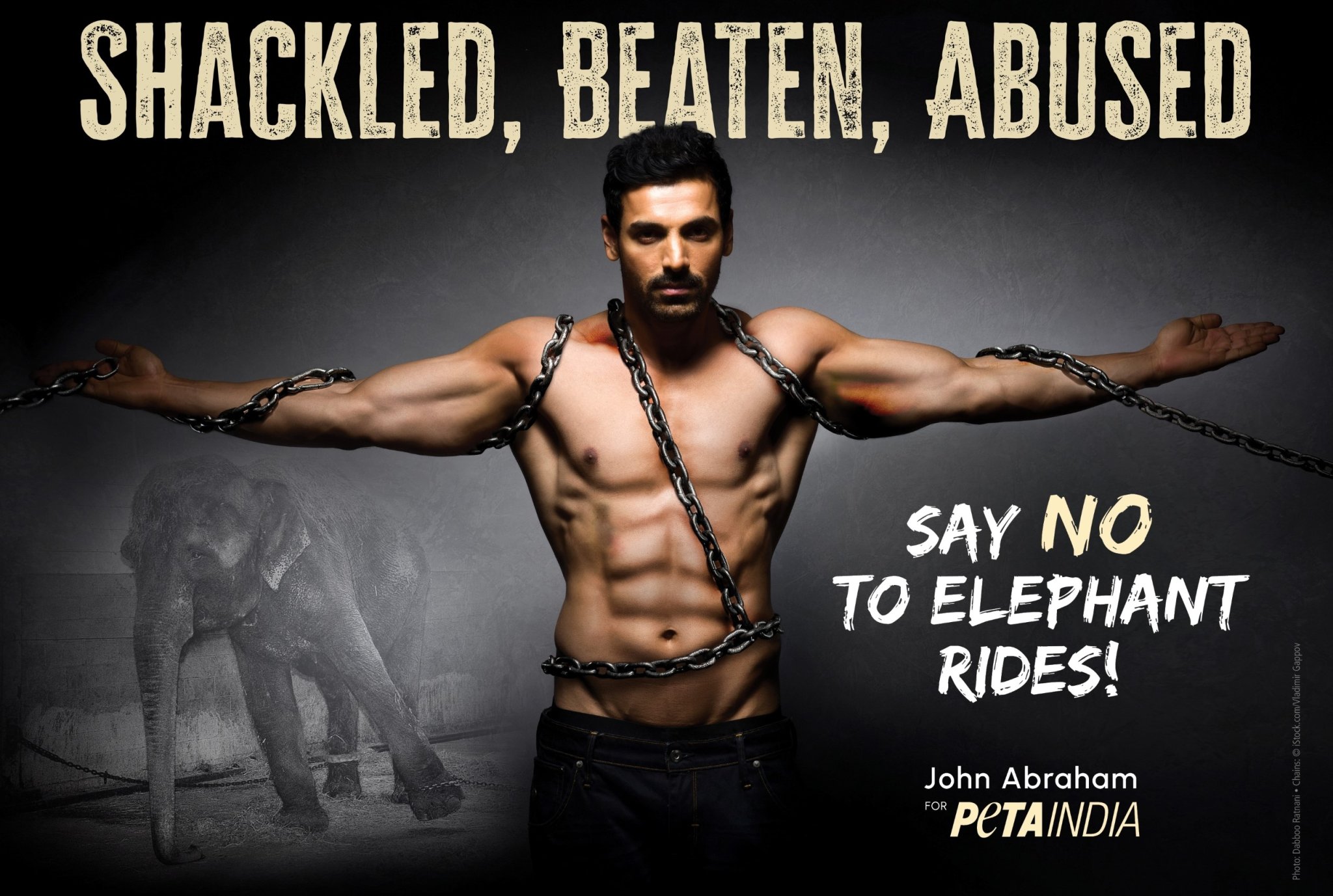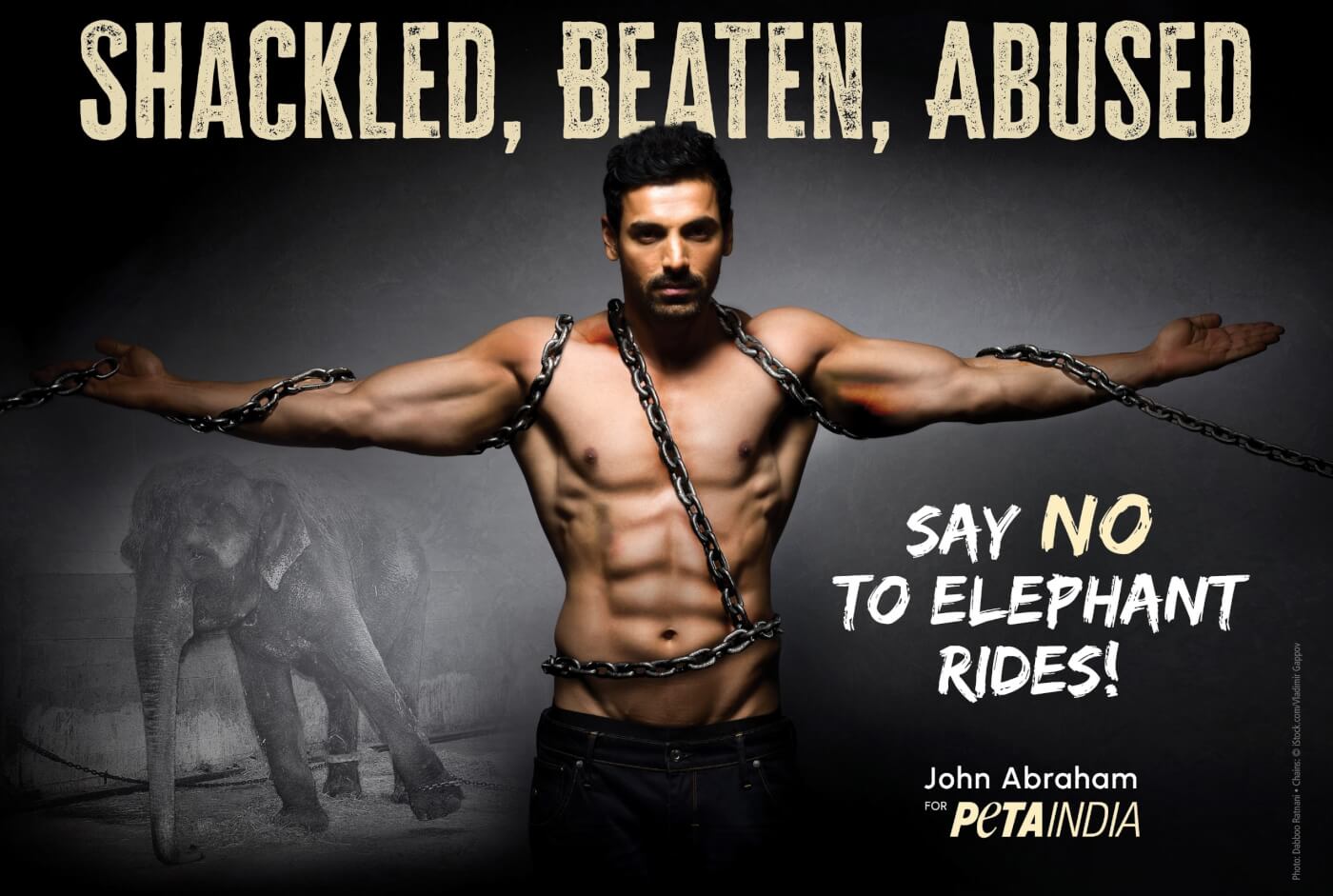 What early memories do you have of animals?
I was always surrounded by animals while growing up. My mother still feeds community cats and dogs, crows, pigs, and other animals who'd otherwise go hungry. We were always taught to be kind to animals as children.
What do you think about animals in circuses?
I choose to perform, but animals do not. They comply out of fear, because they know they'll be beaten if they refuse. They're robbed of everything that matters to them – their families, friends, homes, and freedom. To me, performance should be voluntary and have nothing to do with fear and domination.
Why did you ask India's minister of education to have schools show "A Bull's Life"?
I love that video. It shows the hard life of bullocks in India, who pull carts so heavy that the animals sometimes collapse. The ropes through their noses are used like brakes on a car, every tug bringing pain. I want children to think of bullocks as feeling beings like themselves, because what we learn as children shapes us into the people we become. Being kind to animals should be a part of the curriculum in every school, for every child.
Everyone can watch "A Bull's Life," narrated by John, here.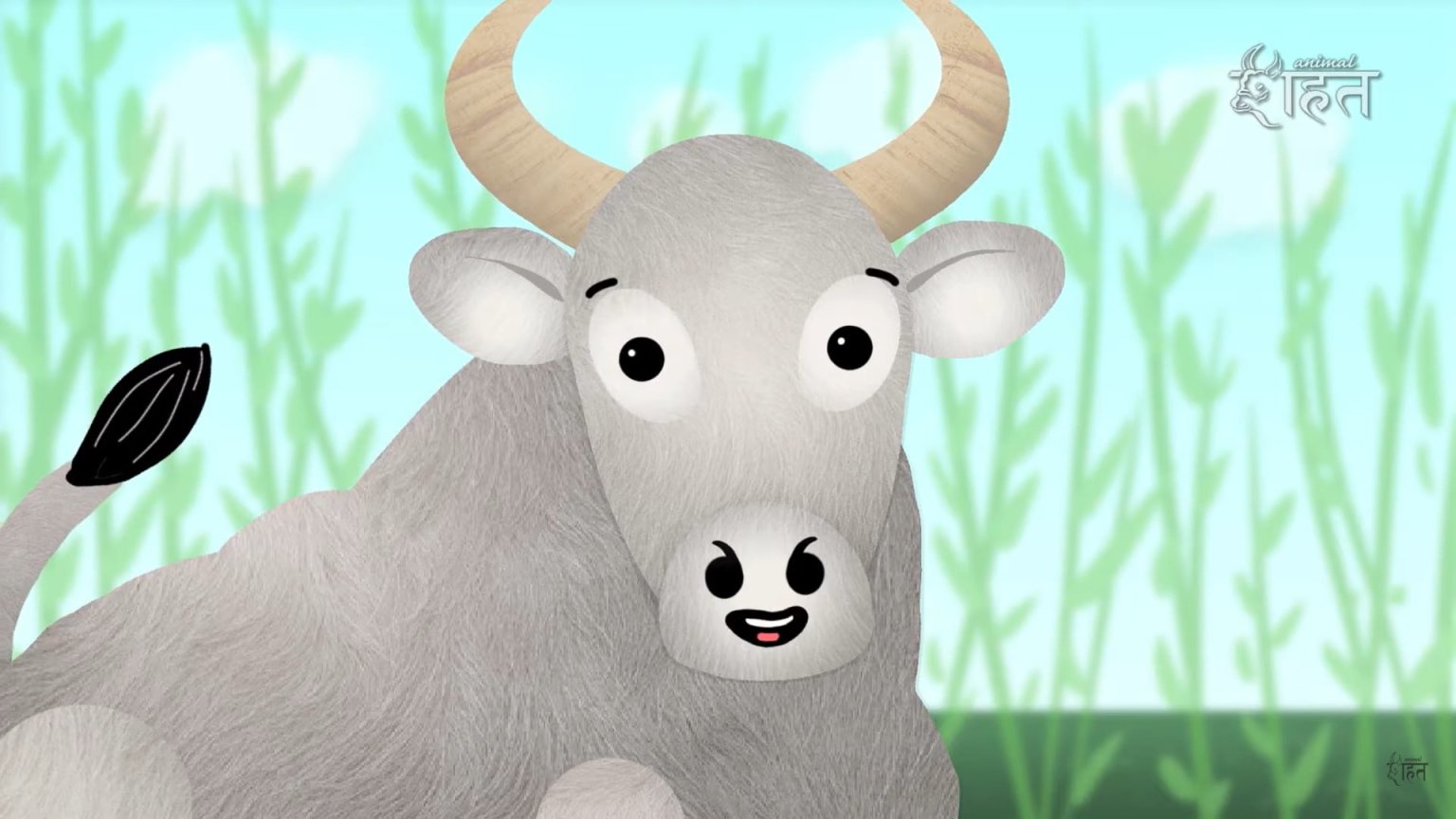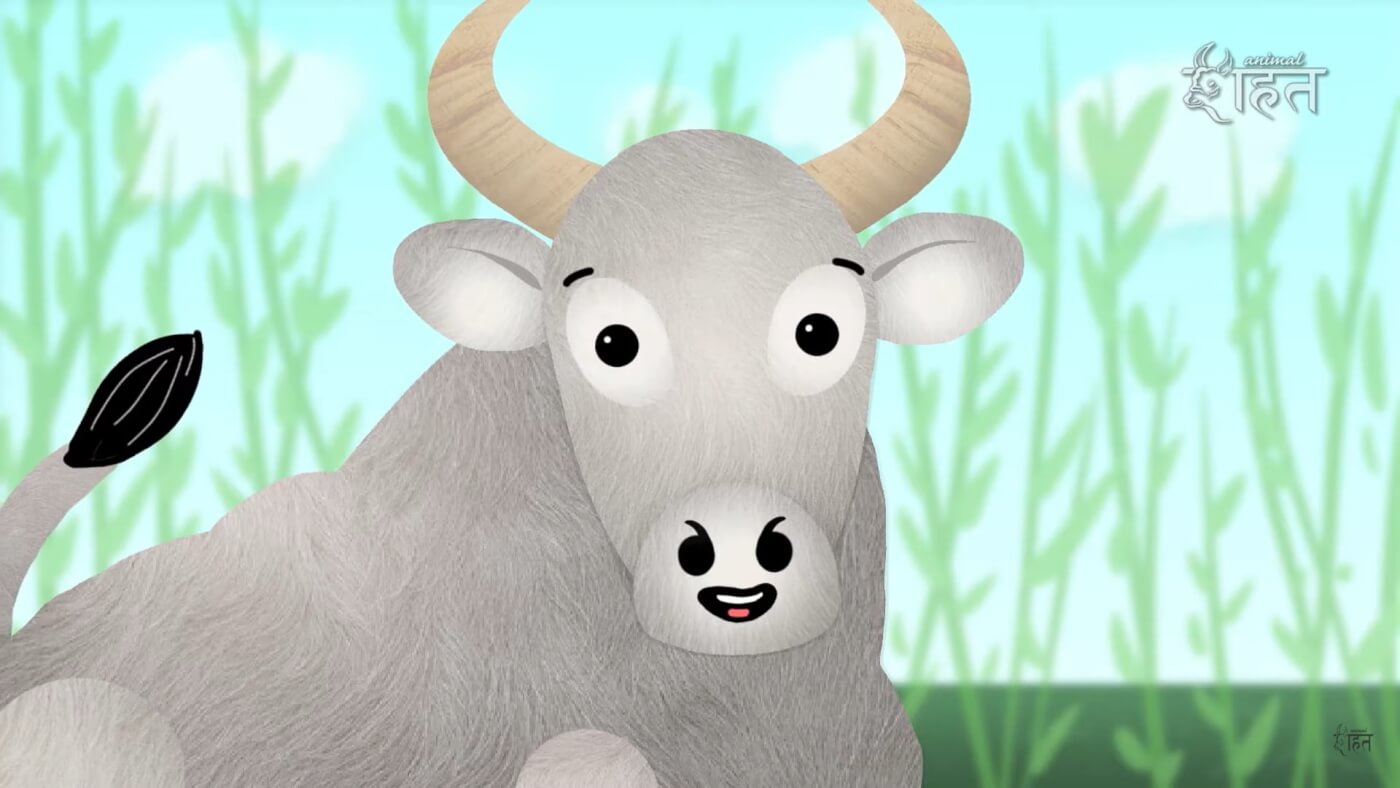 PETA India pushes hard for stronger cruelty-to-animals laws, as you know.
Yes! Cruelty must never be tolerated. If someone abuses an animal and gets away with it, they're likely to do it again. That's why I want the law to fine people more than the current price of a cup of tea. India's cruelty laws go back to Queen Victoria's time! We know that people who harm animals as kids often go on to abuse humans, to lack respect for anyone. I have even contacted our Honorable Prime Minister Modi Ji requesting that he change the cruelty-to-animals laws in the monsoon session of the Parliament, which unfortunately still has not happened.
You have strong feelings about caged birds, don't you?
I do! In India, it's illegal to cage native birds, but you can still imprison birds from overseas and treat them as living decorations and there are still bird markets. Humans can only dream of the wonder of being able to soar through the air. Why someone would take away that gift from birds by locking them up is beyond me. Caged birds' bodies and spirits waste away. Every time PETA India rescues a caged bird or raids a bird market, my heart soars!
Tell us about your adopted dog, Bailey.
I love Bailey; she's perfect! And like other Indies (dogs who are indigenous to India), she's smart, playful, and full of love. If people want to care for a dog, they should consider adopting one from an animal shelter or the streets. Buying a dog of a particular breed (which is a human-made concept anyway) is all about vanity. So many "purebreds," who are seen as a status symbol, are not at all suited to the Indian climate. They suffer from the heat, especially French bulldogs and pugs, who are bred to have a flat face and virtually no nose. Dogs think and feel deeply. And they love us no matter what we look like – our species could learn something from them.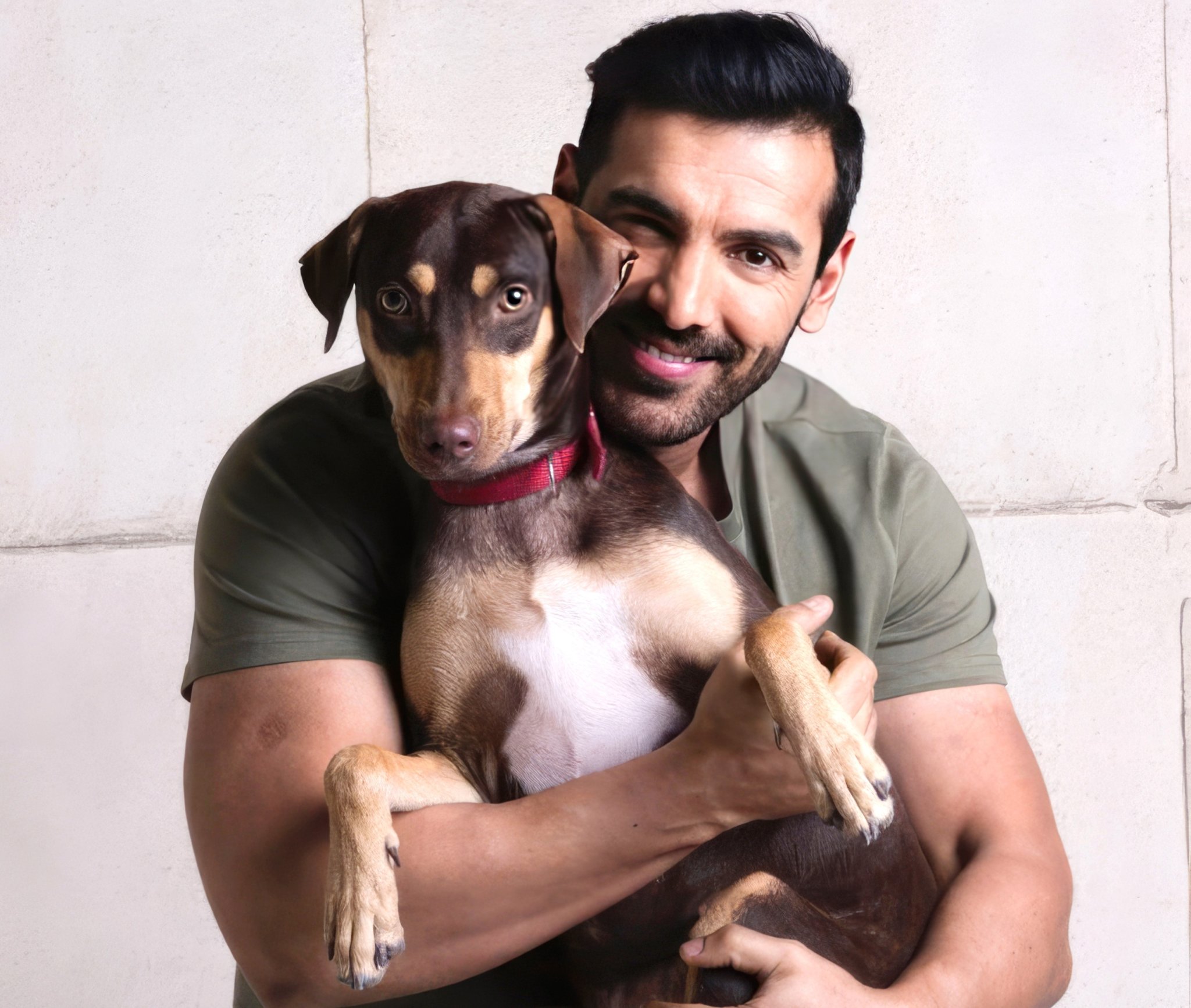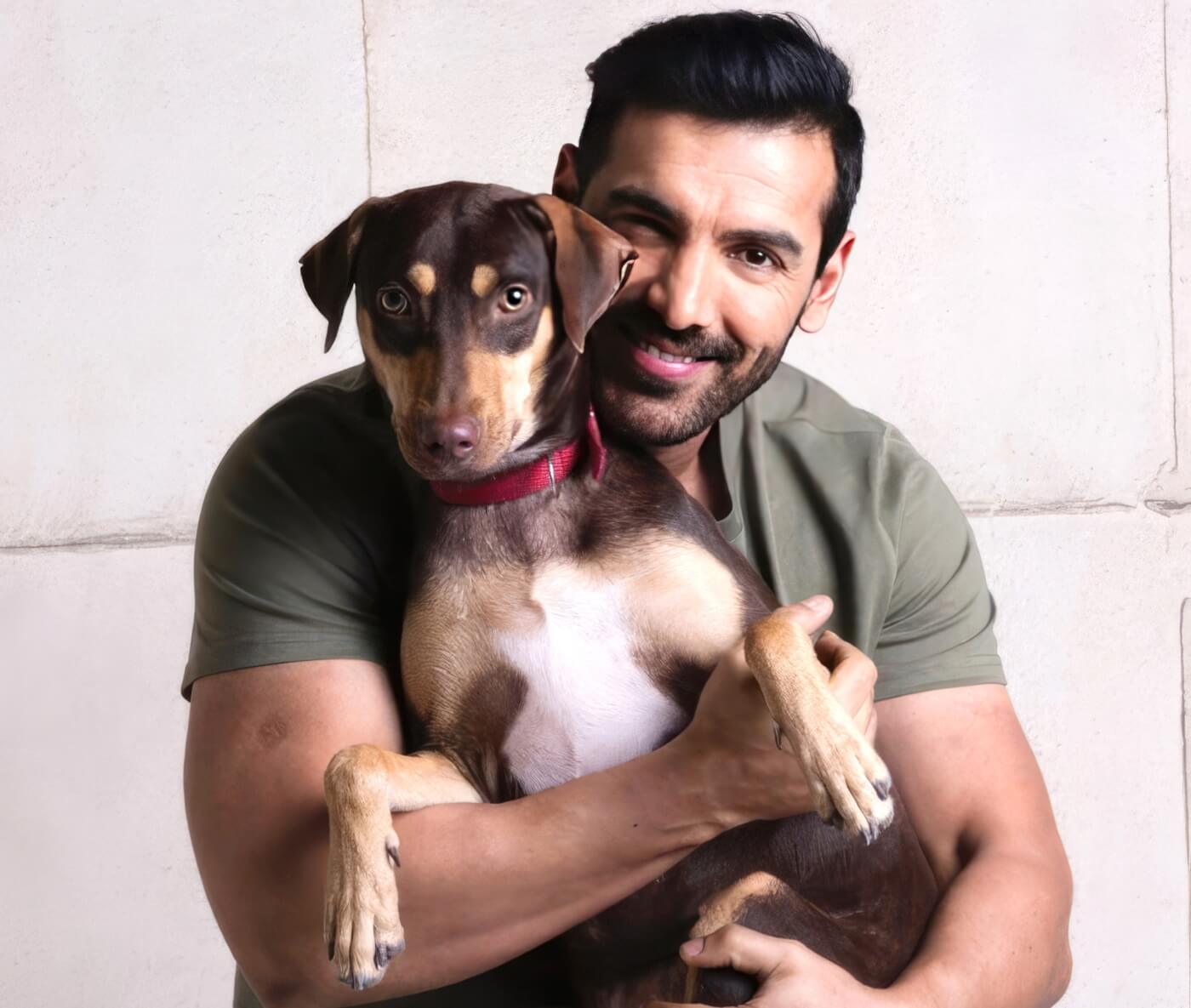 You've said, "My religion is to be good to all living beings."
Yes, it's a religious teaching, and it's just plain decency. Even if I'm hurrying to a film shoot, if I see an injured animal on the road, of course I'll stop to help. Our plans don't matter more than doing something, if we can, to relieve someone else's pain. My religion and my mother taught me that.
Do you have a favorite saying?
"Be kind to others, definitely including animals!" That's my family's motto. Compassion is a beautiful thing and can move mountains.
Be Part of It!
Pledge never to ride elephants or any other animals, and urge companies to stop promoting these cruel attractions.
---