Published by .
In my opinion, the best place to shop for the holidays is online. Think about it—there are no long lines and no crabby shoppers, and you can find exclusive deals that aren't available in stores. And now is the day to start—Cyber Monday is finally here!
Lucky for you, I've got an exclusive offer that you'll only see here. Starting today and ending at 11:59 a.m. on Wednesday, December 1, you can get 20 percent off a limited edition PETA SIGG water bottle! Just enter the code PETA20 at checkout.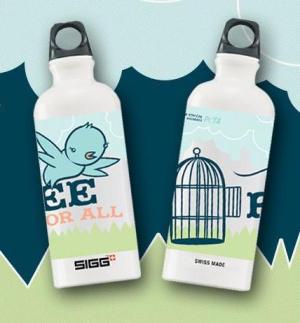 This water bottle is eco-friendly, adorable, and would make the perfect gift for just about anyone. SIGG makes aluminum water bottles of the highest quality, and they're reusable and easily recycled.
So this year, why not go green and save green? Order your limited edition PETA SIGG aluminum water bottle now!
Happy shopping—now don't go spending all your money in one place!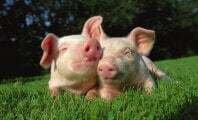 Order Your FREE Vegan Starter Kit