Published by .
Little Daphna, January's gorgeous calendar girl, was rescued by a PETA staffer whose neighbors had moved away and abandoned Little Daphna and another chicken. Both were being used for their eggs. Little Daphna's friend was mauled to death by a dog, and the PETA staffer immediately intervened to save Little Daphna from the same fate.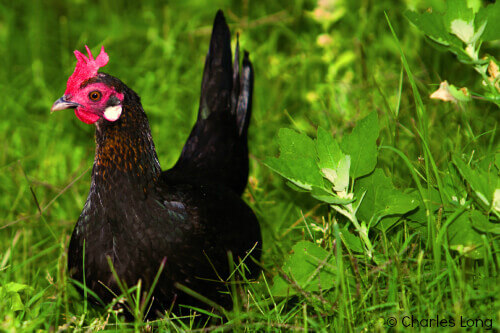 Now Little Daphna enjoys life on a sprawling farm, pecking around in the woods and relaxing on a large sunny patch of grass with her new boyfriend—a rescued rooster!
Don't want to harm a bird like Daphna? Go vegan and replace eggs in your favorite recipes! You can also download your own desktop-wallpaper calendar images at PETA.org or check out PETA's 2013 "Rescued" calendar for more inspiring stories.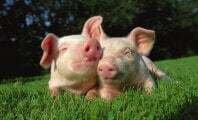 Order Your FREE Vegan Starter Kit