"Sugar" Shane Mosley has held world titles in three different weight classes of boxing. In his ad for PETA, Mosley gives dogfighting the one-two punch, reminding his fans that it's a loser's game and that only cowards participate in it. As he points out, boxers choose to fight for a living, but dogs who are used for fighting don't have any choice. Dogs used in fighting rings are typically kept inside tiny cages or outdoors on heavy chains 24 hours a day—the worst punishment imaginable for social animals who need companionship and something interesting to do. To make them aggressive, dogfighters often starve, beat, and taunt them, and smaller animals (who are sometimes stolen from people's yards) are used as "bait."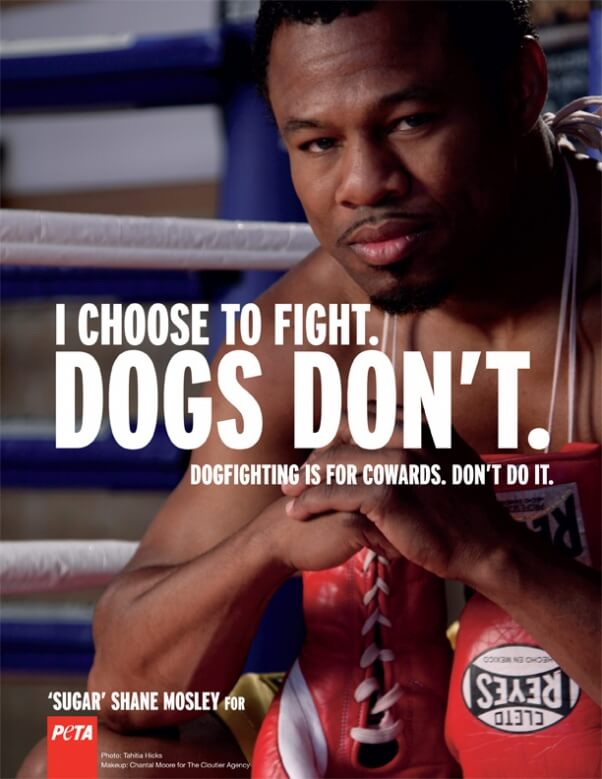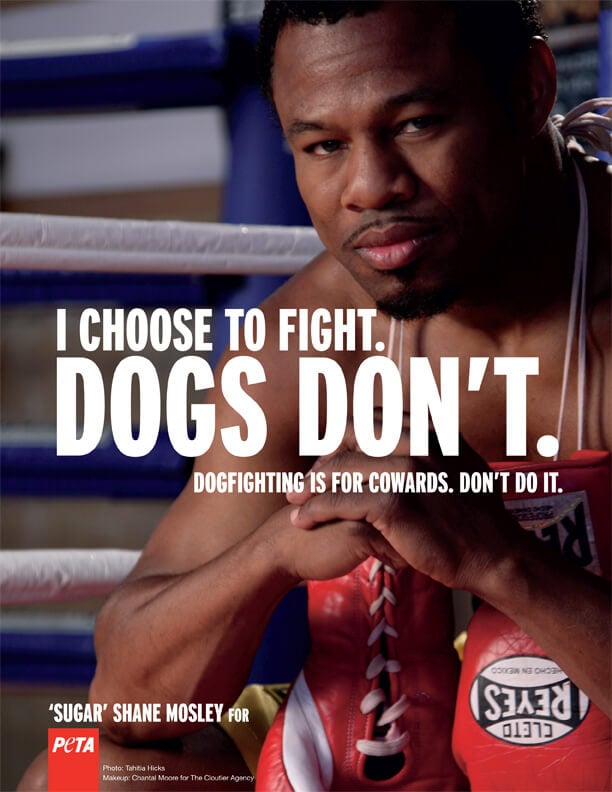 Dogs who survive fights often sustain serious injuries, such as broken bones and crushed cartilage. Many suffer and die from blood loss, shock, dehydration, exhaustion, or infection hours or days after a fight. Dogfighters often "dispose" of dogs who lose fights by shooting or drowning them or burning them alive. Dogfighting is illegal in all 50 states and the District of Columbia.
Mosley knows that true champions are kind to animals. Please join him in the fight to stop cruelty to animals by signing our pledge. By signing your name, you're telling the world that you'll report known or suspected dogfighting to the police and that you'll never support this cruel blood sport.
Pledge to be loud for animals.
There are many things that you can do to make your voice heard. Looking for inspiration? Here are some easy ways that you can help animals: