One of the most famous faces and voices in Australian fashion is speaking out against the country's crocodile-skins industry. In a new PETA video, Sidney the crocodile, voiced by supermodel Robyn Lawley, tells the story of how she was abused and killed for fashion.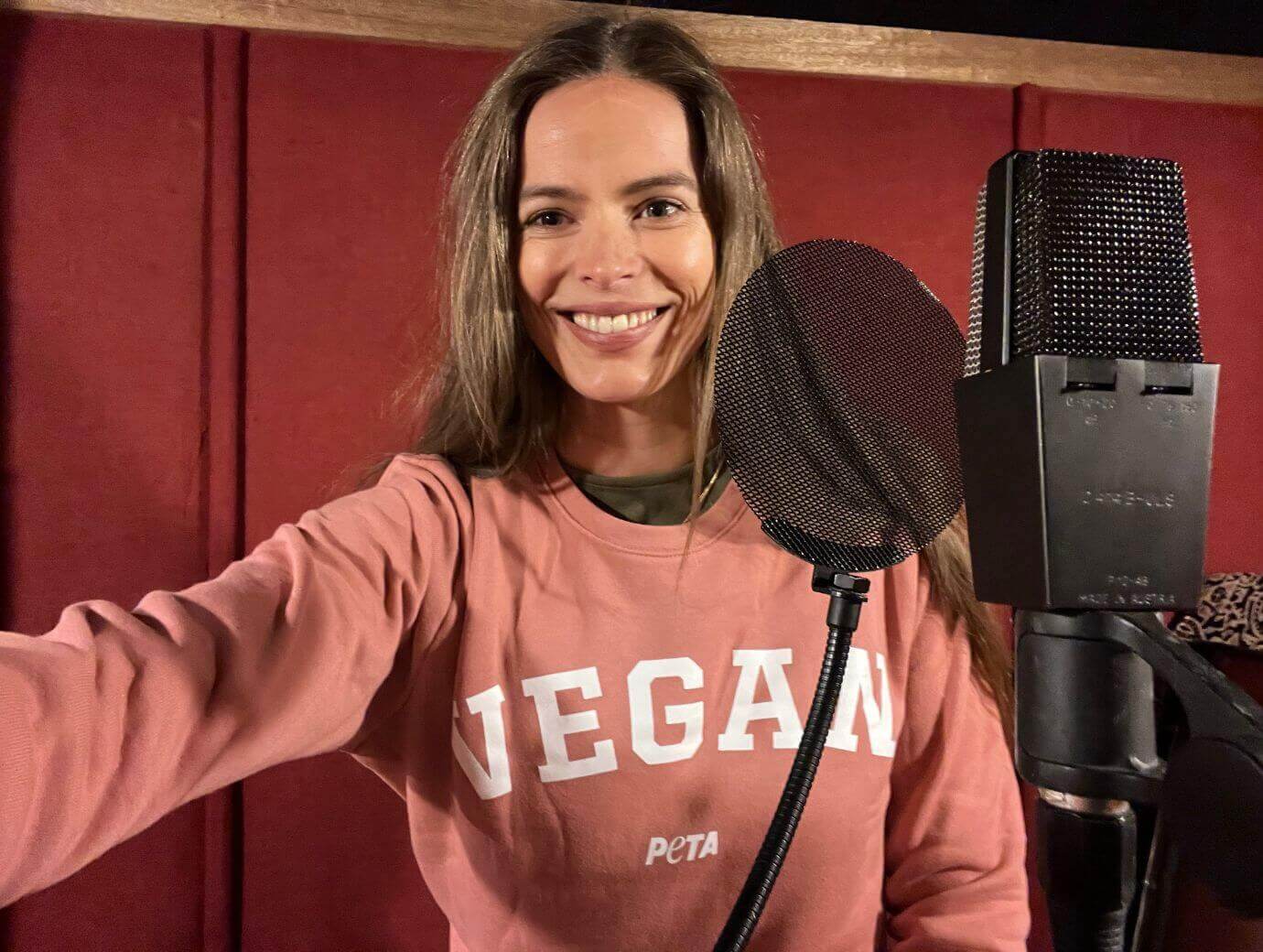 Lawley, who hosts the popular podcast Every Body With Robyn Lawley: Surviving & Thriving in a Body Shaming World, hopes the video will help consumers understand that animals are individuals, not fabrics to be hacked into pieces.
"Australia's crocodile-skin factory farms are butchering our native animals," says Lawley. "For every bag, belt, or pair of shoes made of a crocodile's skin, a highly intelligent and sensitive animal was held captive, lived in misery, and endured unimaginable suffering."
Watch Robyn Lawley's new video for PETA now:
Croc Farming in Australia Is Big Business
Video footage released in 2021 by Kindness Project revealed that massive crocodile farms that operate in Australia and supply skins to fashion house Hermès confined animals to cramped cages or tiny concrete pits filled with filthy water and then electrocuted and mutilated them, sometimes while they were still conscious. At least three crocodiles endure such abuse for just one Hermès crocodile-skin bag.
PETA Australia and other PETA entities have exposed cruelty on reptile farms in Texas, Zimbabwe, and Vietnam, and the story is always the same: grim, close confinement and a violent death.
Exotic Skins and Zoonotic Diseases
Conservation experts have warned that the next pandemic could come from the fashion industry: The demand for leather from species such as crocodiles, alligators, and other reptiles fuels the meat trade in "wet markets" across Asia and elsewhere, helping such places thrive. And much like the wet markets where the COVID-19 pandemic apparently originated, crocodile farms create a breeding ground for many zoonotic pathogens, including E. coli, salmonella, trichinella, and West Nile virus—all of which can be carried by crocodilians and transmitted to humans.
Hermès Plans Australia's Largest Crocodile Farm
There's nothing stylish about cramming sensitive animals into pits, hacking them apart, and leaving them to die, yet fashion companies like Hermès continue to expand crocodile-farming operations in Australia. Its latest proposed development would imprison up to 50,000 saltwater crocodiles.
This misguided plan comes at a time when exotic skins are falling out of fashion. Burberry, Calvin Klein, Chanel, HUGO BOSS, Tommy Hilfiger, and Victoria Beckham have all banned crocodile and other exotic skins from their collections.
Hermès should invest in humane, sustainable, and future-proof projects, not build new farms to torment animals and create a breeding ground for new pandemics.
Join us in urging Hermès to shed exotic skins now: