We all know that Steelers Nation is about strength, loyalty, and pride, so when Pittsburgh Steelers running back Le'Veon Bell wanted to use that sort of dedication to stick up for animals abused in the fur industry, we couldn't have been more proud! He makes a living by running past opponents for the Steelers, but now he's defending animals against the fur industry by teaming up with PETA.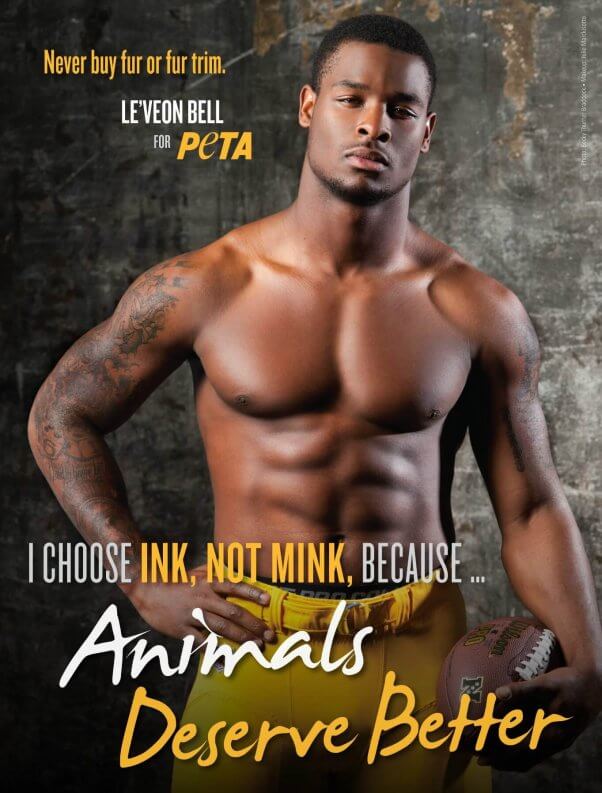 Electrocuted, beaten, drowned, strangled, skinned alive … that is the fate of millions of animals—including foxes, minks, raccoons, rabbits, chinchillas, and even cats and dogs—who are raised for their fur EVERY YEAR. In China, the world's largest exporter of fur, there are no penalties for abusing animals on fur farms.
When Le'Veon learned about the cruelty that animals living in cramped cages endure, he stepped up his game and showed his tats to illustrate why he always chooses "ink, not mink"!
Watch his exclusive behind-the-scenes interview and see him show some skin—and his ink—to help animals.