What is it about pies that makes them so irresistible? Is it the crispy, flaky crust? The sugary-sweet filling? The cherished memories of watching Mom pull one of these warm, fragrant concoctions out of the oven? Whatever the reason, Americans love pies. In honor of this national sentiment, we've scoured the U.S. and rounded up a list of our favorite vegan pies. Whether you prefer fruity, chocolate-y, or creamy filling, one of the five following vegan treats is sure to satisfy your sweet tooth.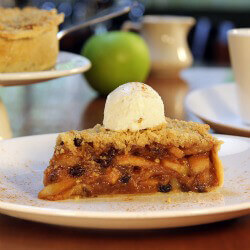 Sublime's Apple Crumb Pie à la Mode gets our vote for the number one vegan pie. Made with oatmeal streusel, Granny Smith apples, and currants, this dessert exemplifies quintessential, mouthwatering Americana. Also, we'd be remiss if we didn't mention Sublime's Key Lime Cheesecake, which is absolutely out of this world! The next time that you're in Fort Lauderdale, Florida, be sure to stop by this vegetarian restaurant whose menu features "natural and organic foods and spirits from around the globe."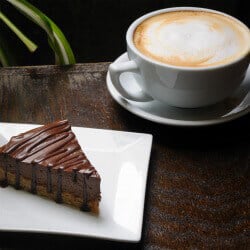 If chocolate is what you're after, head on over to Fair Grounds Coffeehouse in Iowa City, Iowa. Fair Grounds makes its deliciously rich Chocolate Silk Peanut Butter Pie with a chewy peanut butter–oatmeal cookie crust and then drizzles it with homemade chocolate ganache! The bakery specializes in cupcakes, muffins, cookies, and scones, so there's always a variety of delectable vegan treats. (Pie selection changes daily.)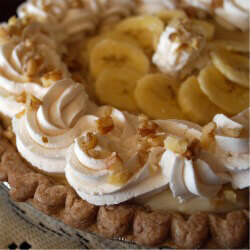 The Banana Cream Pie at Lovin' Spoonfuls is made from scratch and is "absolutely killer," according to owner Peggy Raisglid. This Tucson, Arizona, restaurant boasts an entirely vegan menu and serves up flavorful comfort food for every meal of the day. If you can't make it out to Tucson, console yourself by using one of these recipes to whip up your own homemade dessert, compliments of Lovin' Spoonfuls. (Pie selection changes daily.)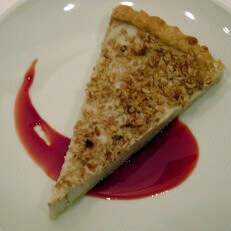 Don't miss the Coconut Pie at True Bistro in Somerville, Massachusetts! This sweet-and-creamy dessert is topped with and perfectly complemented by a citrus-y blood-orange sauce. True Bistro beckons, "Come celebrate the vibrant flavors and local seasonal ingredients of creative vegan cuisine."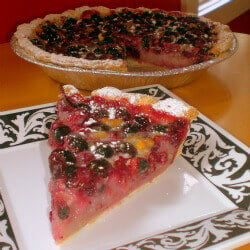 Last but definitely not least, the Cranberry Walnut Pie from Sweet Surrender Dessert Café in Louisville, Kentucky, rounds out our list. This pie has a flaky, "buttery" crust and comes chock-full of scrumptious cranberries and walnuts. Sweet Surrender also makes vegan apple pie, vegan cherry pie, and vegan wedding cakes! (Pie selection changes daily.)
If you'd rather stay in and dine on pie from the comfort of your own home, try one of these recipes from our website:
Thanks to all these tasty options, filling your belly with yummy vegan treats is, well, as easy as pie! What's your favorite vegan pie, and where do you go to get it?