Sexy NBA scout Bonnie-Jill Laflin bares her body in a sizzling ad for PETA to show how hot a veg diet can be. The first and only female NBA scout, Laflin works hard and plays hard. A plant-based diet provides her with the energy and confidence needed to look and feel great.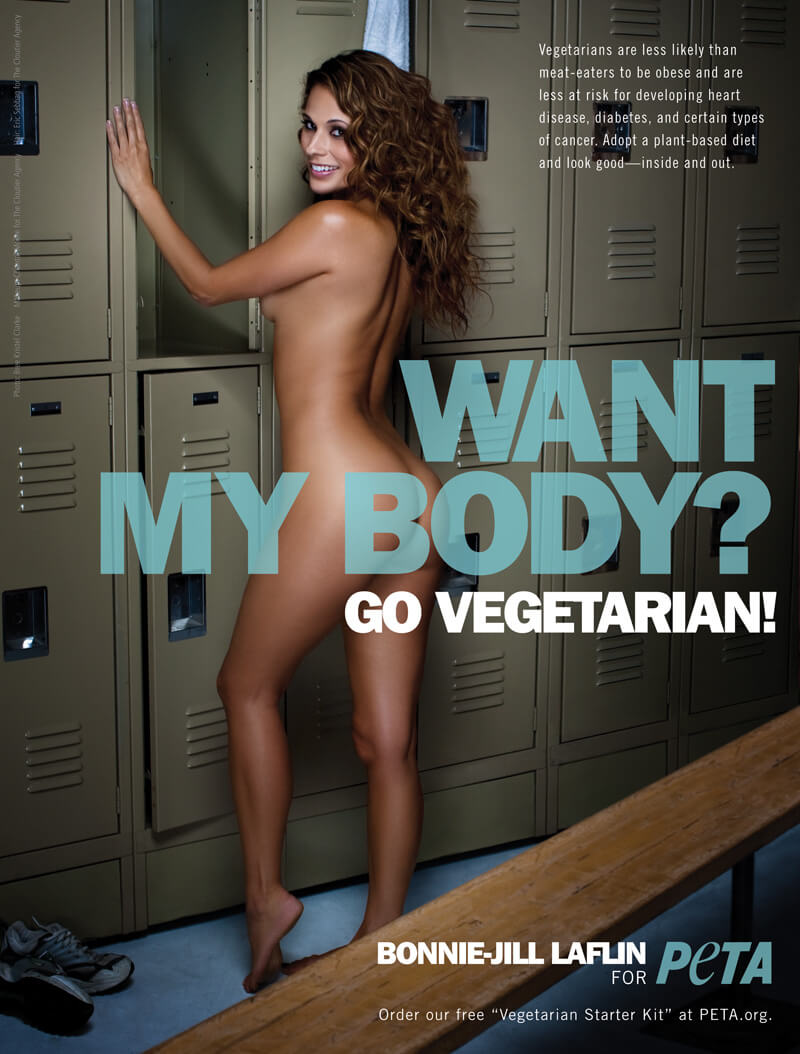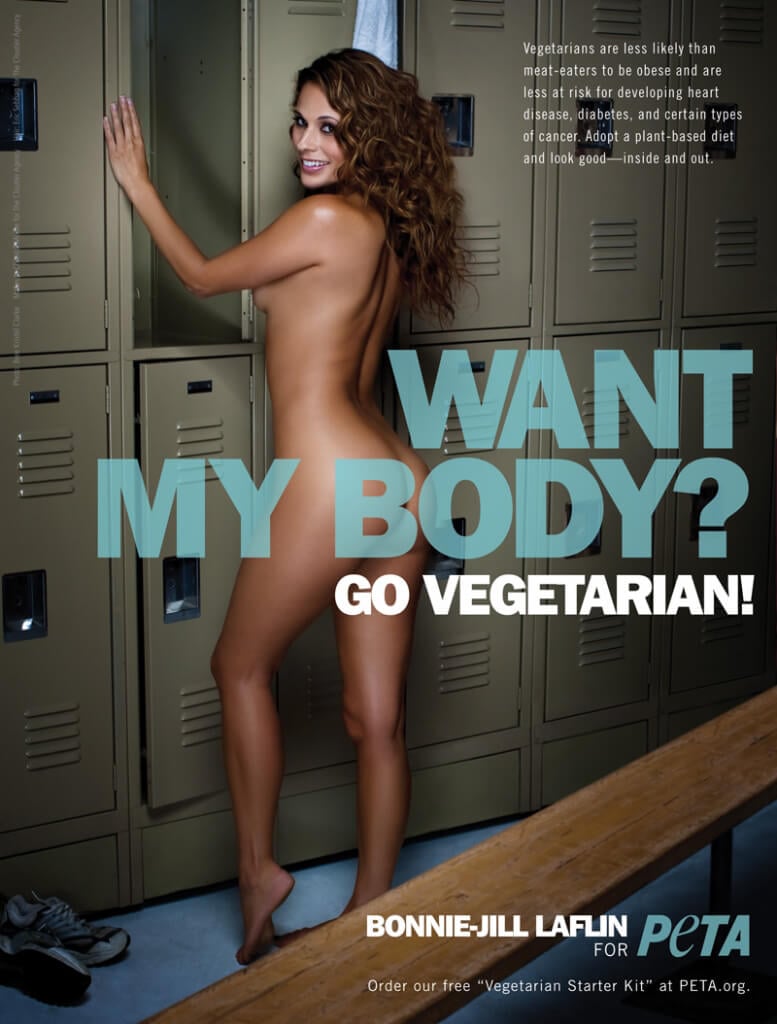 A meat-free diet promotes good health and protects against numerous diseases, including heart disease, cancer, strokes, and diabetes. Vegetarians and vegans typically weigh 10 to 20 pounds less and live six to 10 years longer than their carnivorous counterparts. Scientists have also found that vegetarians and vegans have stronger immune systems than their meat-eating friends.
Leaving meat off your plate benefits not only one's health but also animals. "I hope after seeing this campaign that people will … want to go to PETA.org and get more educated and see what happens to these animals in slaughterhouses and how horrible it is, because basically you're eating fear," Laflin explains. "So when you see these animals being slaughtered and tortured, that you'll think twice about ordering that steak."
Laflin also shares the secret to her sexiness, saying, "You can have a beautiful body … feel great, look great, and be a vegetarian." Check out PETA's free vegan starter kit and experience the benefits of a plant-based diet for yourself.
Do something good for both yourself and animals. Join Bonnie-Jill Laflin and pledge to be veg now!