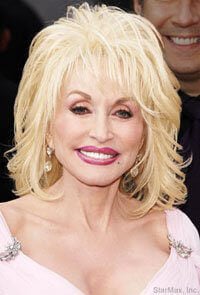 What do Emmylou Harris, Loretta Lynn and Dolly Parton have in common? (OK, besides being living legends of country music?) They are all helping to bring attention to the plight of chained dogs through public service announcements (PSA) for PETA.
Sadly, many dogs are forced to spend their entire lives in "solitary confinement," trapped outdoors at the end of a chain. Day in and day out, these animals endure blazing heat, bitter cold, and horrible loneliness, when all they want is to be part of the family.
For "Unchain a Dog" Month in 2006, Emmylou hosted a news conference in Nashville for a screening of the three singers' ad spots. She encouraged people to allow their pets indoors, where they can get the love, attention, and protection they need—rather than keep them chained outside, longing for warmth and companionship.
In Emmylou's commercial (which was filmed inside Nashville's original Grand Ole Opry), the singer declares, "I'm a proud member of some great organizations. One is the Grand Ole Opry. Another is PETA."
Truly devoted to four-legged friends everywhere, Emmylou once rolled up her sleeves to help PETA build doghouses to provide shelter and warmth throughout the cold winter to lonely dogs who are tragically chained outside.
Dolly Parton lent PETA her bluegrass song "Will He Be Waiting for Me?" for a heartwarming spot starring comic Kathy Najimy as a woman rushing home to her dog. The ad reminds people that dogs need company and are miserable when neglected.
Loretta Lynn graciously allowed PETA to use her classic 1971 hit "I Wanna Be Free" in an animated PSA that urges people to take their dogs indoors out of the cold and make them a part of the family. The heart-wrenching PSA was superbly crafted by the cutting-edge animation team of Molly and Mariah at Radical Media.
With the generous contributions of these country music songsters, PETA hopes to make the loneliness of life at the end of a chain a thing of the past—but we need your help. If you know someone with an "outside dog," offer to play with the dog and take him or her for walks. Take treats and toys—these things mean so much to a dog who has little else to do. Make sure that he or she has adequate food, water, and shelter (all of which are required by law), and report neglect to authorities. Your call could mean the difference between life and death for an animal left outside in the cold.
Click here to read about more ways to help "backyard dogs."