As Victor Creed, Ray Donovan, Cotton Weary, and a slew of other memorable characters, Liev Schreiber—with his towering 6-foot-3-inch frame—is used to being cast as the tough guy. And in his new role as a spokesperson for PETA, he's getting tough on the homeless-animal crisis. He stars alongside his pups, Hurricane Harvey rescues Woody and Willow, in an ad that urges everyone to save lives by always adopting companion animals.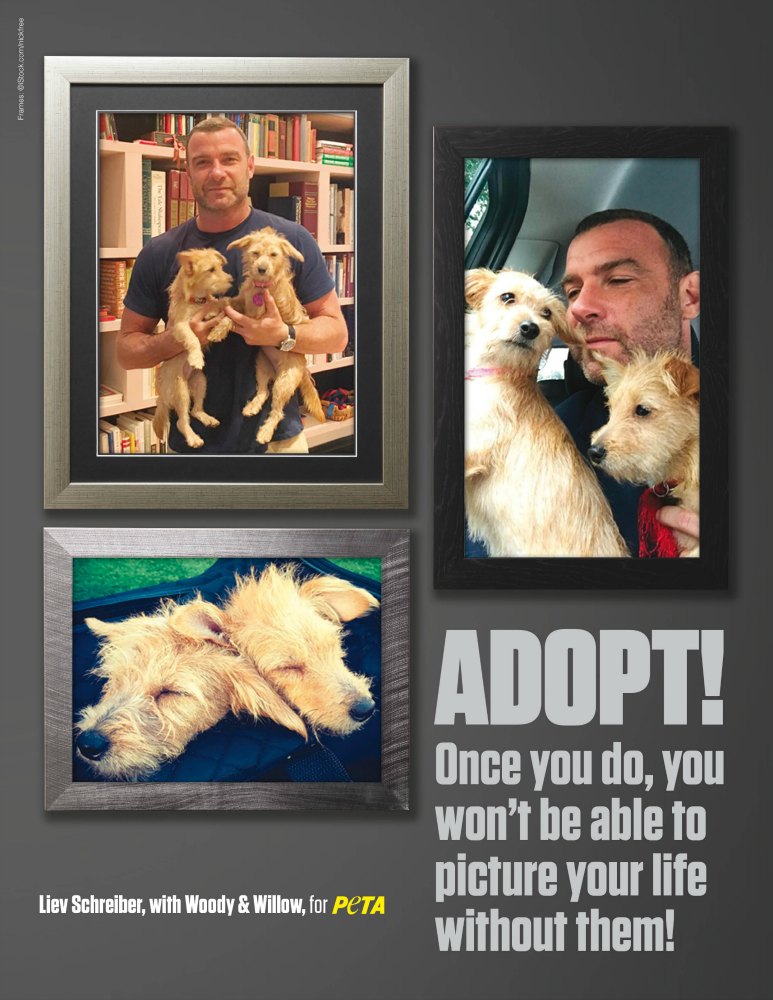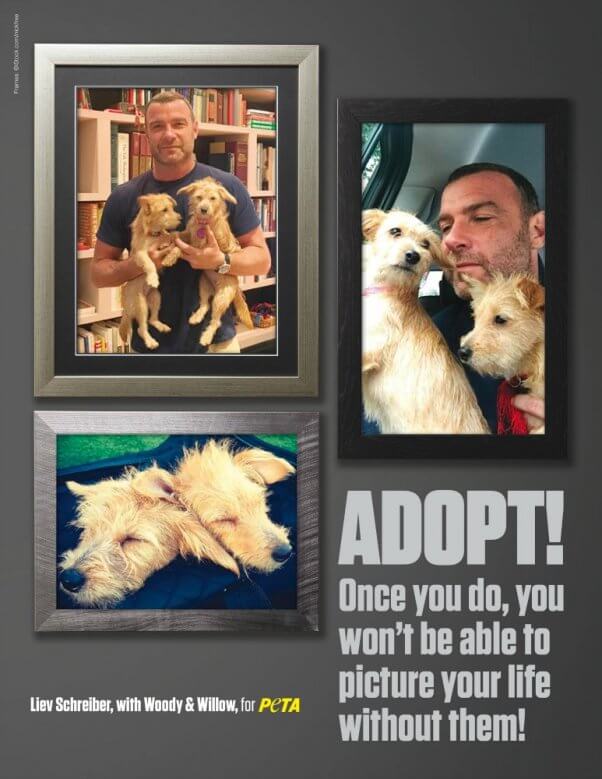 Schreiber first met the brother-and-sister dog duo on the set of Live With Kelly and Ryan, where they'd been brought from an animal shelter in Texas that was overwhelmed with homeless animals in the aftermath of Hurricane Harvey. He was immediately taken with the pups and made a FaceTime call to his family to make the introductions and get the thumbs-up, which you can see in this sweet behind-the-scenes video:
"Animal shelters across the country are flooded with dogs just like Woody and Willow," says Schreiber. "It's hard knowing that so many are still waiting for their forever home. The good folks at PETA and I encourage you to find your own perfect match and save a life (or two!) by adopting."
Every dog deserves to be as lucky as Woody and Willow. Each year, more than 6 million dogs and cats enter animal shelters in the U.S. Half of them have to be euthanized because there aren't enough qualified adopters for them all.
Schreiber and PETA encourage all compassionate people who have the time and resources to provide an animal with a lifetime of love and care to adopt from local animal shelters, never buy from breeders or pet stores—which only exacerbate the overpopulation crisis—and always spay and neuter.