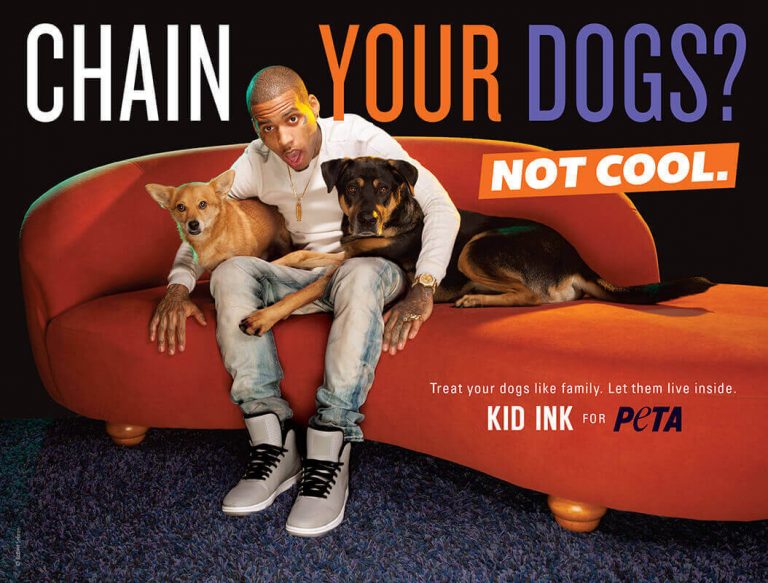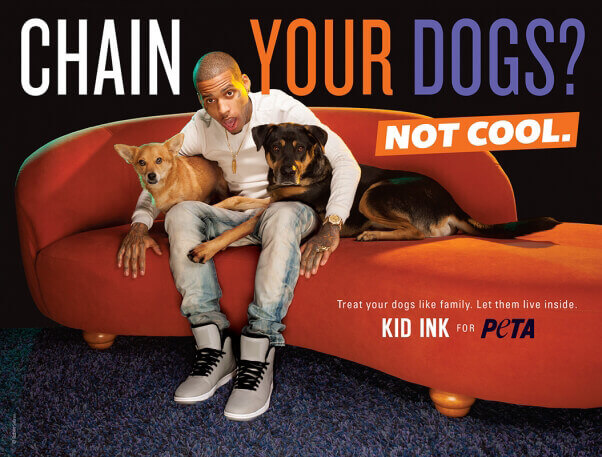 With his latest album debuting at number one on the Billboard Top Rap Albums Chart and his song "Ride Out" featured in the hit movie Furious 7, hip-hop artist Kid Ink is a busy man who still made time to get to know his two dogs, Louie and Roxie, because he considers them a part of his family. He learned that they are emotional and intelligent. He knows what it takes to be a responsible, loving guardian to his animals. He understands their need to play and spend time outdoors, and he pays close attention to their comfort level in the heat of summer and the cold of winter. Dogs love unconditionally—and they deserve the same level of devotion that they extend to us at every opportunity.
Watch the exclusive behind-the-scenes interview and see Kid Ink talk about the love and respect he has for his dogs and the importance of treating them like family!
Complete the form below to sign up for PETA text messages about local events, news, contests, and other ways that you can join Kid Ink in celebrating the diversity of mutts and in saving a life by adopting from your local animal shelter.
By submitting this form, you're acknowledging that you have read and agree to our privacy policy and agree to receive e-mails from us.