Holiday shopping is in full force, and star of VH1's Basketball Wives Evelyn Lozada wants shoppers to cross fur and fur trim off their shopping lists. Evelyn—a former fur-wearer who had a change of heart and gave up fur for good after she saw for herself how animals suffer on fur farms—recently unveiled her cheeky new winter-themed naked anti-fur ad. In the PETA ad, shot by top celebrity photographer Drexina Nelson, Evelyn shows the world that a woman does not need to wear fur to be glamorous or beautiful: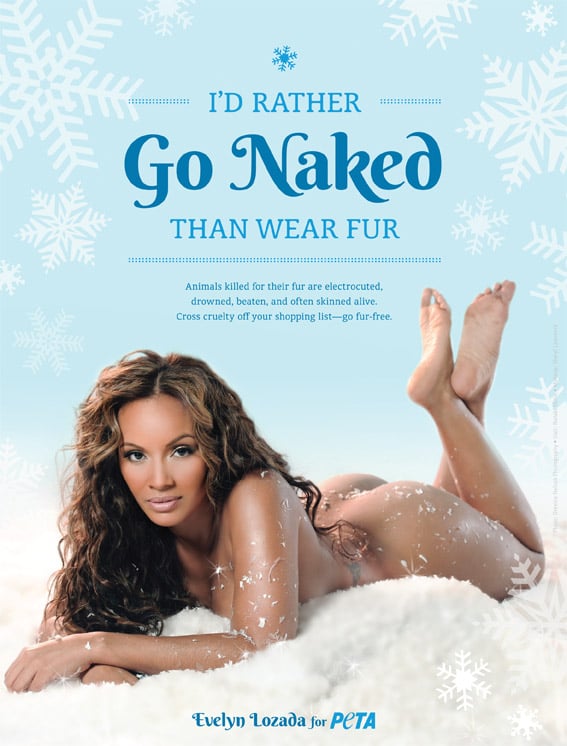 Every fur coat, fur trinket, and bit of fur trim caused an animal tremendous suffering—and took away a life. Evelyn realized this when she saw the video footage of animals on fur farms and said, "You can verbalize what happens to these animals a thousand times, but [when] you see it, it definitely clicks in—and it did for me." She talks more about the harsh realities of the fur industry and why she is now fur-free in this exclusive interview:
Join Evelyn and keep warm without harming animals by taking this pledge to go fur-free.