Elisabeth Murray, an animal experimenter with the National Institutes of Health (NIH), claims that her bizarre experiments shed light on human neuropsychiatric disorders, but judging from the lack of helpful discoveries or treatments resulting from her work, they don't. They just make her victims pull out their own hair.
What Is Alopecia?
Coat damage has been reported frequently in captive rhesus macaques, the animals Murray uses in her sick experiments. It's a serious health problem, because the coat functions as a barrier that helps protect monkeys from the environment.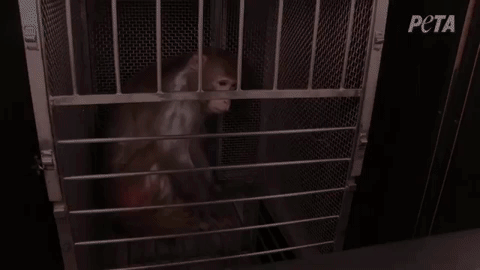 In humans, alopecia is an autoimmune condition that causes hair to fall out in small patches, meaning that it develops when the immune system mistakes healthy cells for foreign ones. Researchers don't know the exact cause of this condition, but it most often occurs in people who have a family history of other autoimmune conditions and may result from genetic factors.
However, when it comes to nonhuman primates, it's a bit different, and the vast majority of cases seem to affect the ones forced to live in captivity. There are natural contributors to hair loss, such as aging; nutritional imbalances, disorders, and diseases; infections; and parasites—but hair loss can also be caused by stress and frustration. One of the ways in which the emotional trauma endured by these monkeys manifests is hair loss.
Why Are These Monkeys So Stressed?
Inside her laboratory, Murray cuts into monkeys' heads, saws off a portion of their skull, and injects toxins into their brain or suctions out a part of it, all before locking them into a small metal cage and deliberately scaring them out of their wits with rubber snakes and spiders.

Is Extreme Hair Loss in Monkeys a Common Occurrence?
It's not just the monkeys exploited by Murray who are so stressed that they pull their hair out—it also happens to others confined to laboratories all over the world. In a study at the German Primate Center in Göttingen, 126 out of 156 rhesus macaques kept in various conditions had significant hair loss. Parasitic, bacterial, and fungal causes of the condition were ruled out—instead, it was found that disturbances in environment and behavior may lead to hair loss in captive rhesus macaques. Whatever the cause, hair loss is often considered to be a sign of poor welfare in animals.
In one study, hair loss affected an average of nearly half the rhesus macaque population imprisoned in four federally funded primate centers in the U.S. Increasing evidence suggests that stress could be a primary factor in triggering hair loss. Up to 33% of rhesus monkeys housed in individual cages developed this pathology. All this study confirmed is that the monkeys shouldn't have been confined to a laboratory in the first place.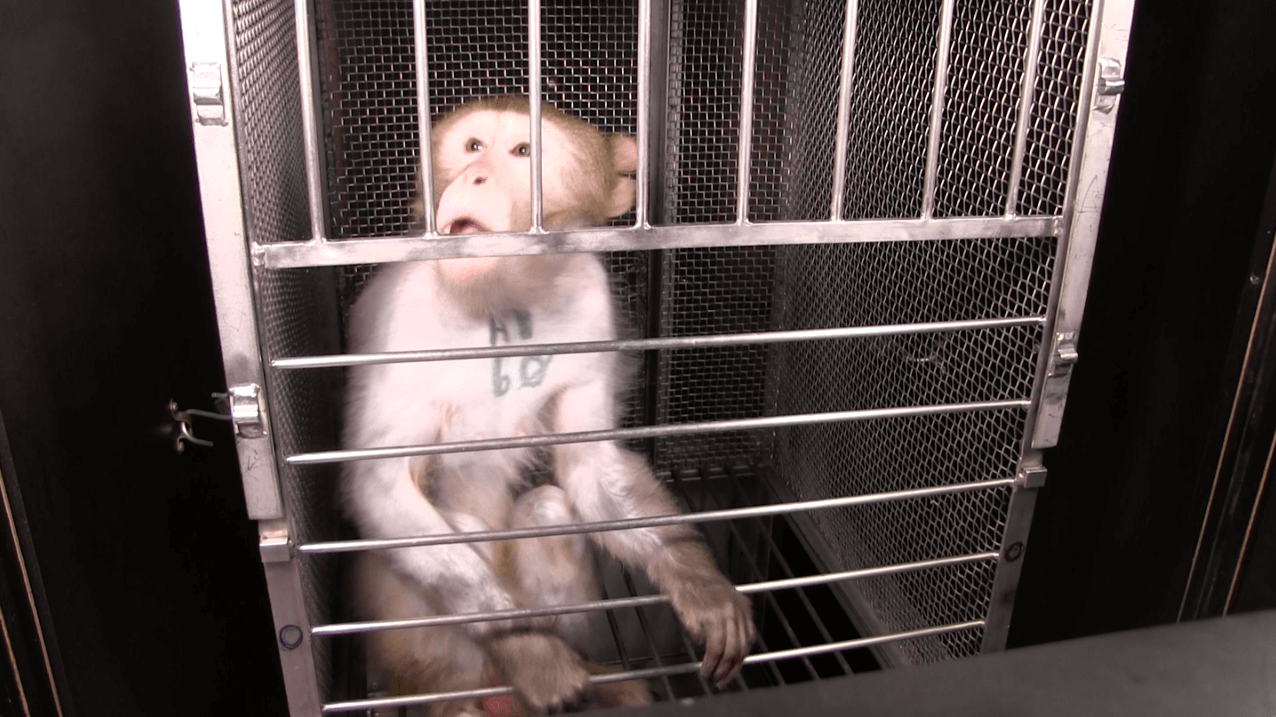 Another study of 198 rhesus macaques from three federally funded primate centers in the U.S. found that extensive hair loss is associated with increased chronic cortisol (or stress hormone) concentrations. In nature, adult rhesus males have a magnificent coat of golden and reddish hair—but in a laboratory, these animals are reduced to shadows of their non-captive counterparts.
Many monkeys in laboratories who suffer from hair loss have actually pulled out their own hair. It's horrifying, but monkeys do it to themselves—because plucking out their own hair is one of the only things that they can control.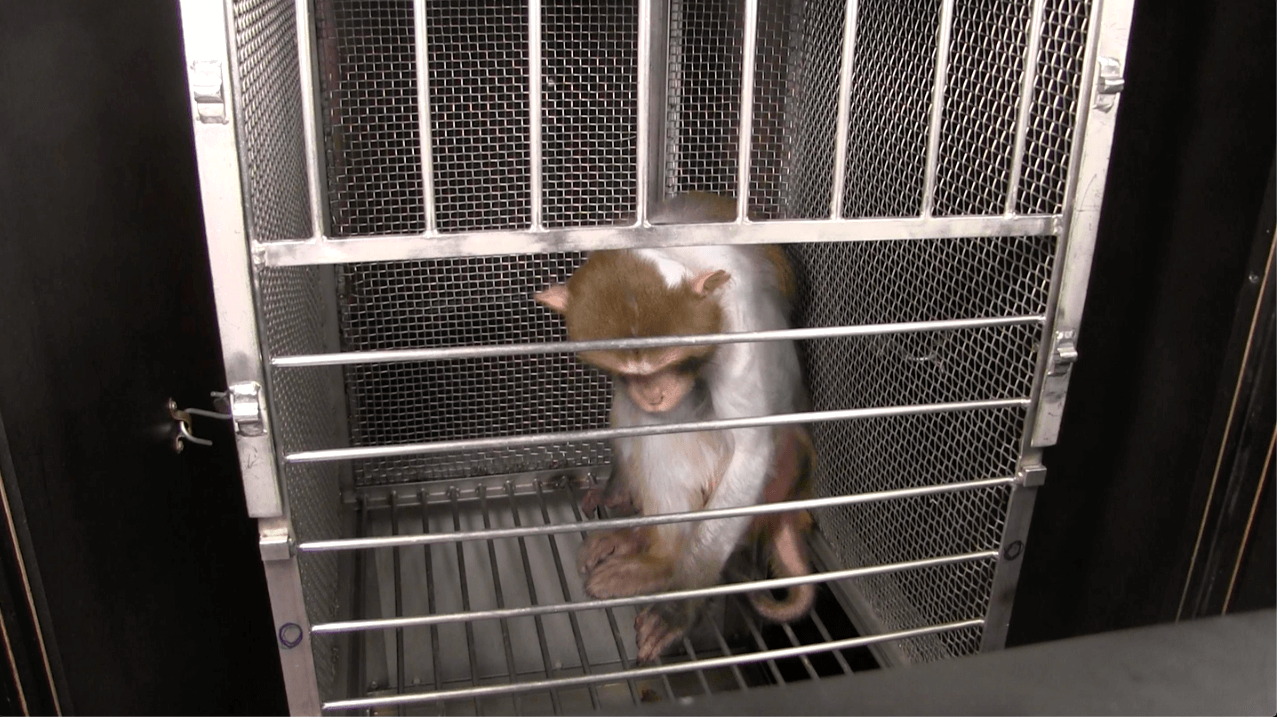 Find out what life was like for one of Elisabeth Murray's victims, named Murphy:
This Is What Speciesism Looks Like
Murray is a flagrant speciesist who mutilates, maims, confines, traumatizes, and kills monkeys and has done so for decades. These social animals are kept caged in isolation and become stressed to the point that their hair falls out. These experiments—which are blatantly cruel and a huge waste of taxpayer dollars—do nothing to help humans, but even if they did, that wouldn't make it right to torture sentient beings. It's time to pull the plug on Murray's murderous and useless experiments.