As if winning on La Banda, touring with Ricky Martin, winning numerous awards, and going on an extended world tour weren't enough, red-hot band CNCO has now filmed a new public service announcement on behalf of PETA urging fans to spay and neuter their dogs and to adopt—never shop.
Every year in the U.S., more than 6 million lost, abandoned, or unwanted dogs and cats enter animal shelters—and roughly half end up being euthanized because there are too many animals and not enough worthy adoptive homes. Breeding contributes to these deaths, as every puppy who is born means that another dog loses a chance at finding a home. Dogs who aren't spayed or neutered may contribute to the overpopulation and animal-homelessness crisis. Dogs forced to live on the streets struggle to find food, water, and shelter. They're often abused, and when they're sick or injured, they don't receive any veterinary care.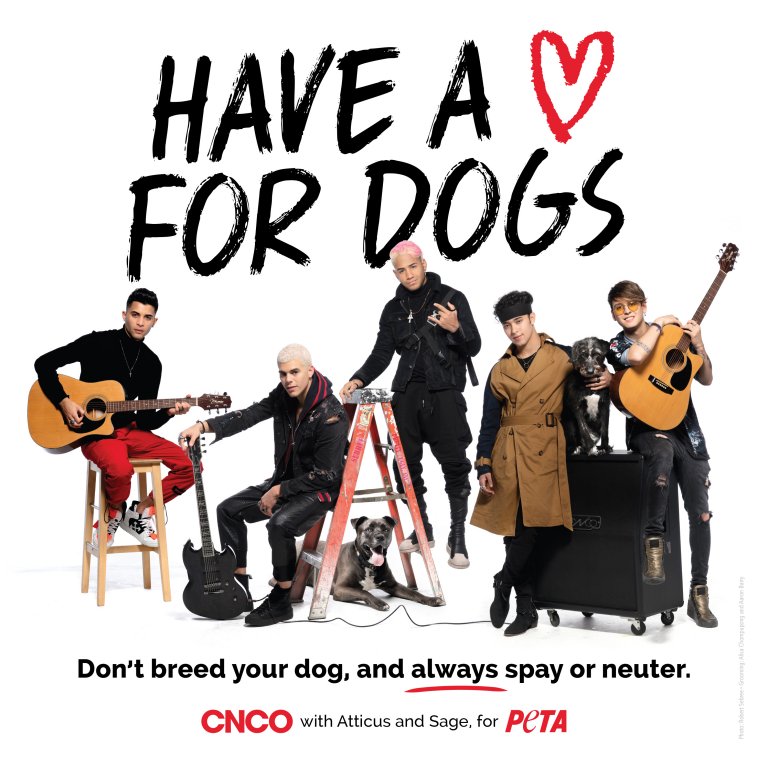 The guys of CNCO care deeply about dogs and want everyone to remember that every litter born means more suffering. So join the band in doing your part by committing to adopt and spay or neuter your next companion animal.
Learn how you can help CNCO break the cycle.