Watch PETA's exclusive "veggie testimonials" and find out what your favorite stars have to say about the benefits of a meat-free lifestyle.
Why did this extraordinary group of talented individuals make the choice?
Paul McCartney
Posing in PETA's "Eat No Animal" shirt, Paul McCartney describes the first time it hit him that animals value their lives just as much as humans do.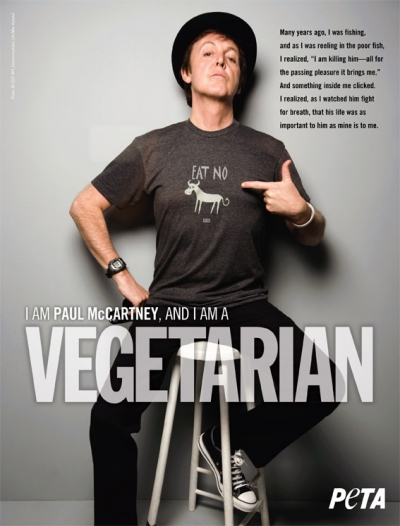 Alicia Silverstone
Sexy Hollywood star Alicia Silverstone bares all in PETA's first-ever naked veggie testimonial.
Casey Affleck
Casey Affleck takes aim at the meat industry by exposing its shameful abuse of animals in his vegetarian testimonial.
Georges Laraque
NHL star Georges Laraque may be one of the most feared enforcers in the league, but he has a huge soft spot for animals―and he is vegan!
Mike White
Find out how writer, director, actor, and producer Mike White's dog influenced his decision to stop eating animals.
Carol Leifer
After finding out how animals are treated by the factory-farming industry, comedian and writer Carol Leifer stopped eating them, lost 20 pounds, and has never felt better.
Geezer Butler
Find out what made legendary Black Sabbath and Heaven and Hell bassist Geezer Butler stop eating meat as a child.
Owain Yeoman
After finding out how animals raised for food are treated, the Mentalist star dropped the flesh from his diet and has never felt better or looked better.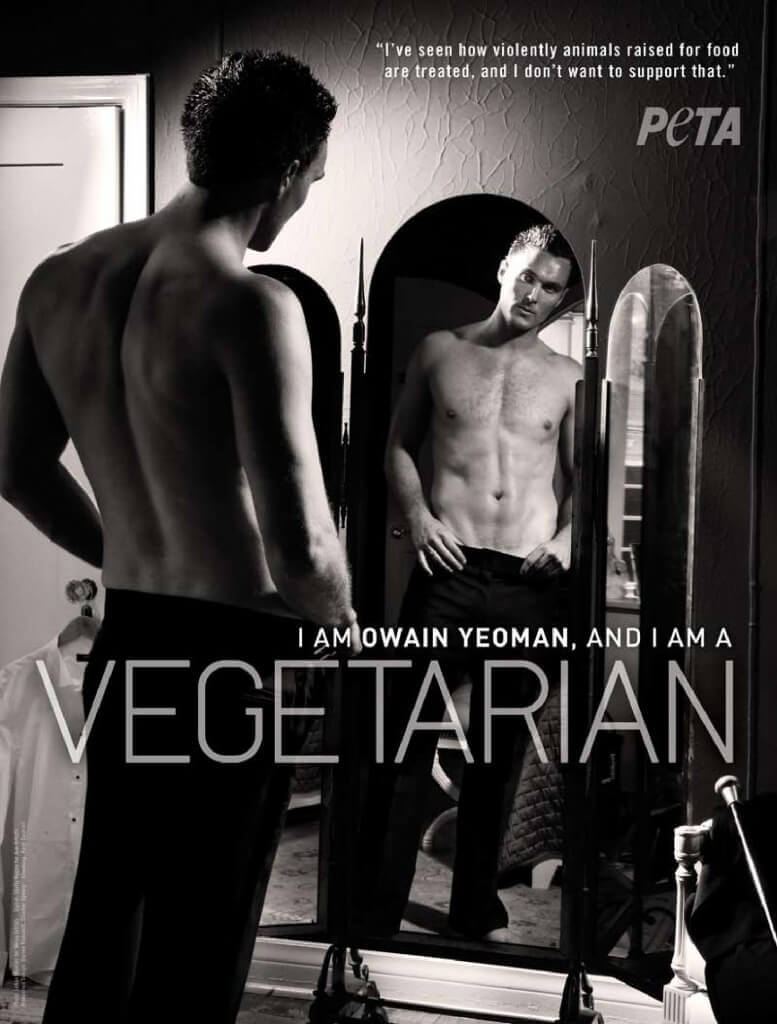 Masta Killa
The Wu-Tang Clan's Masta Killa stars in a PETA "veggie testimonial." Find out why the M.C. is raising his son, Eternal, as a vegetarian too.
Daniela Sea
After learning what happens to animals raised and killed for food, The L Word's Daniela Sea made the decision to stop eating animals because they are not ours to torture and dominate.
Joan Jett
Joan Jett's love for animals led her to give meat the boot. She later discovered the health and environmental benefits as well! Watch her "veggie testimonial" and consider kicking the meat habit.
Bryan Adams
Singer, songwriter, and photographer extraordinaire Bryan Adams is taking a stand against cruelty to animals by not eating them.
John Salley
Basketball legend John Salley tells fans why being vegetarian is the "best damn way to eat―period" and how losing the meat helped improve his game.
Sadie Frost
Fashion designer, style icon, and vegetarian since birth, Sadie Frost is giving her four children the "very best start in life" by raising them on a meat-free diet.
Forest Whitaker
Academy Award-winning actor Forest Whitaker recorded this testimonial with his daughter, True, to tell fans about being a vegetarian.
John Norris
MTV's John Norris shares with the world exactly why he went vegetarian in his veggie testimonial for PETA.
James Cromwell
James Cromwell knows animals deserve respect, not torture. In his testimonial, he shares why he chooses vegetarianism when he sits down to eat.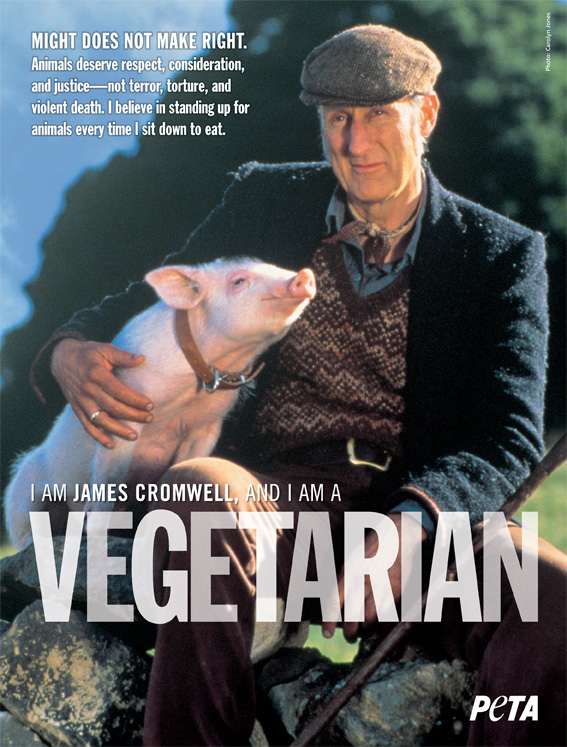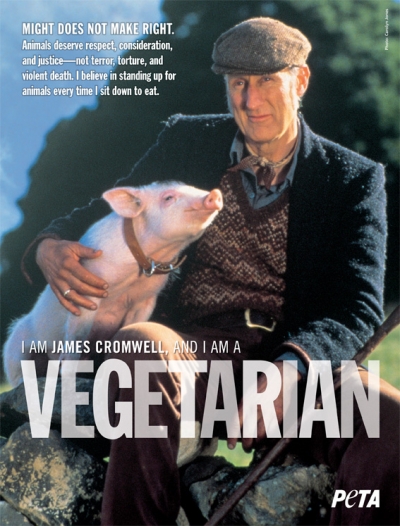 Jorja Fox
In her testimonial, Jorja Fox encourages fans to investigate vegetarianism to help reduce the number of animals who are put to death every year.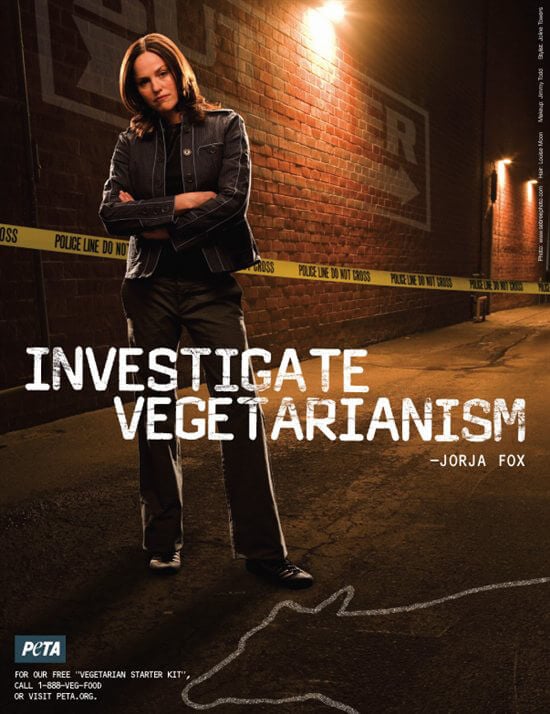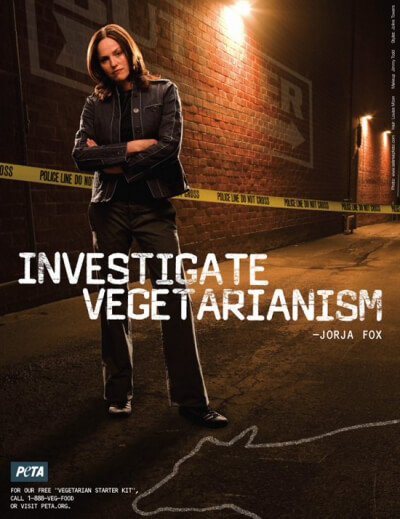 Peter Dinklage
In Peter Dinklage's vegetarian testimonial, he asks fans to join him in making kind choices by not hurting animals or asking others to hurt animals for them.
Kevin Nealon
Kevin Nealon's tongue-in-cheek vegetarian testimonial takes a good-humored jab at meat-eaters while addressing the cruelty and negative health effects of meat.
Kevin Eubanks
Inspired by traditional sketch comedy, Kevin Eubanks dons a strawberry costume in his humorous vegetarian testimonial.
Joss Stone
Singer/songwriter Joss Stone is known for her powerful, soulful voice. Her testimonial introduces the world to her vegetarian side.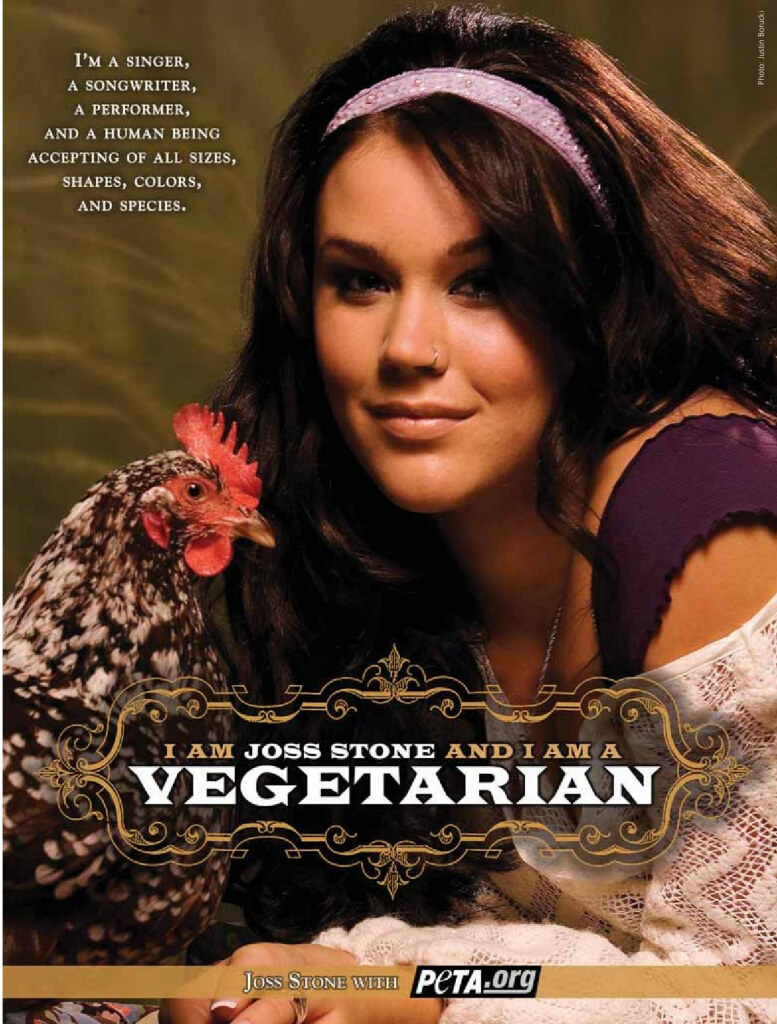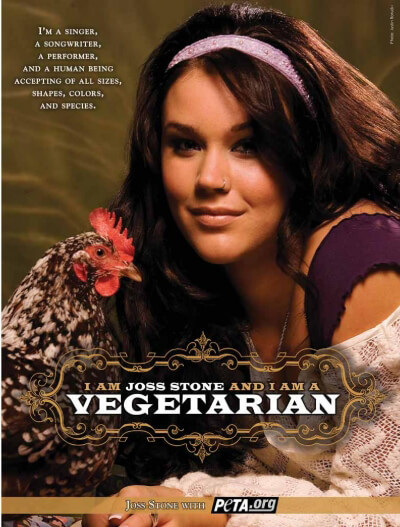 J.D. Fortune
Former INXS lead singer, J.D. Fortune, wants everyone to love animals and not eat them, just as he does.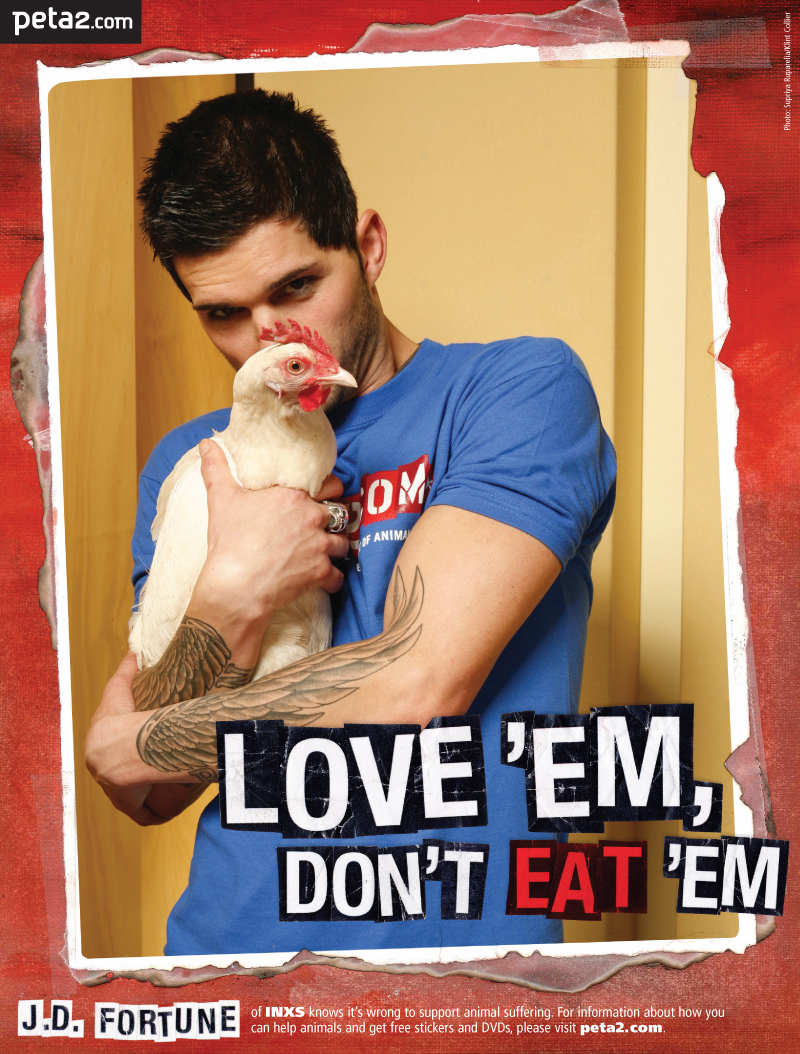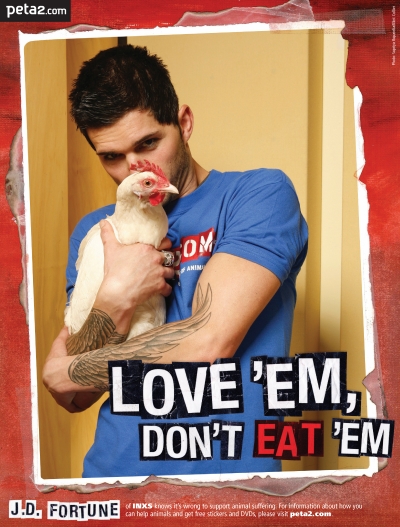 Phil Collen
Being a rock star takes a lot of energy! Phil Collen talks about the benefits a vegetarian diet has had on his health and encourages others to give it a try.
Mac Danzig
Ultimate Fighter Mac Danzig doesn't need to feed on animals to fuel his fight. He tells his fans why he's vegan in his testimonial.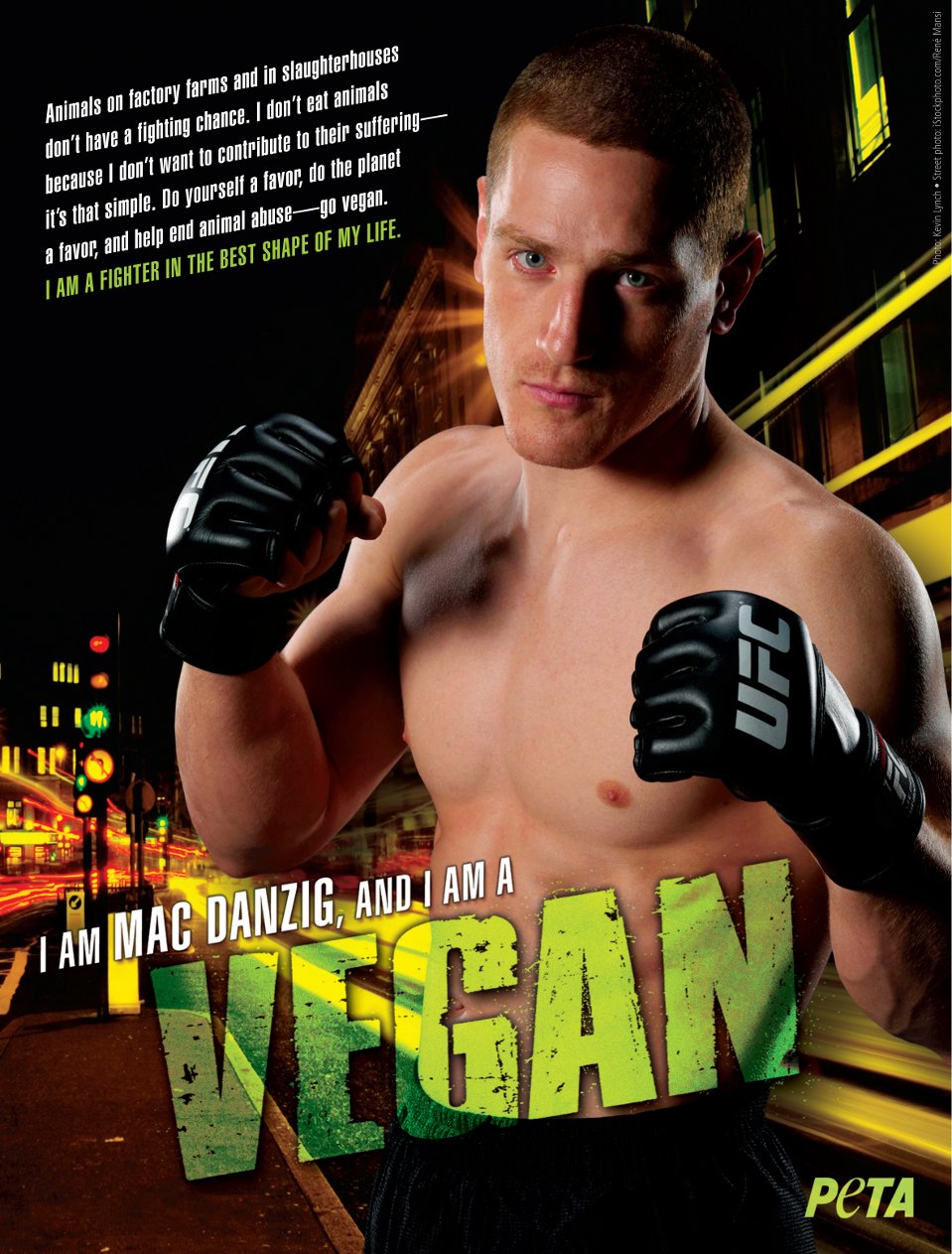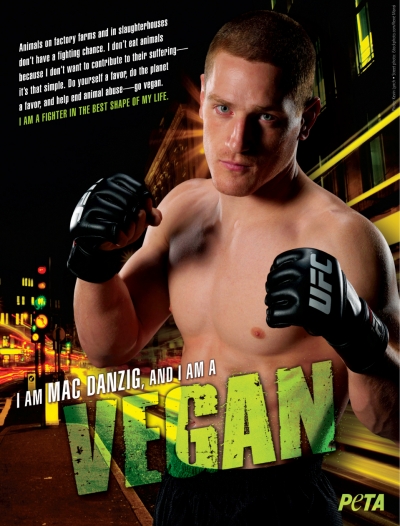 Maureen Shea
Boxer Maureen Shea shares her secret to having the physical edge over her opponents—she's a vegetarian.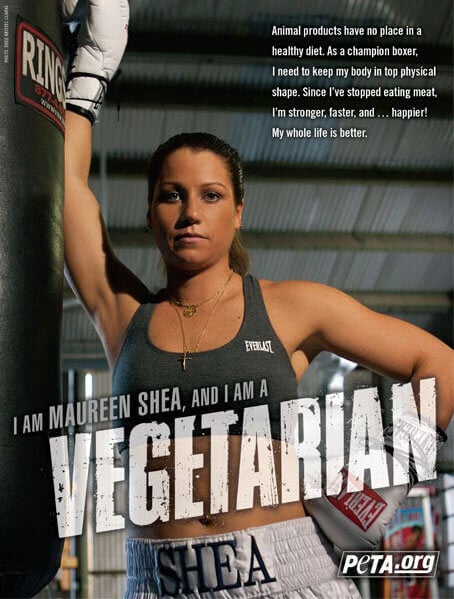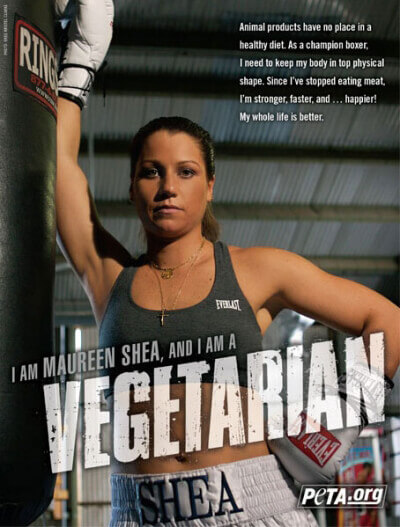 Chris Adler
Lamb of God's Chris Adler went vegetarian after learning what happens to animals in factory farms.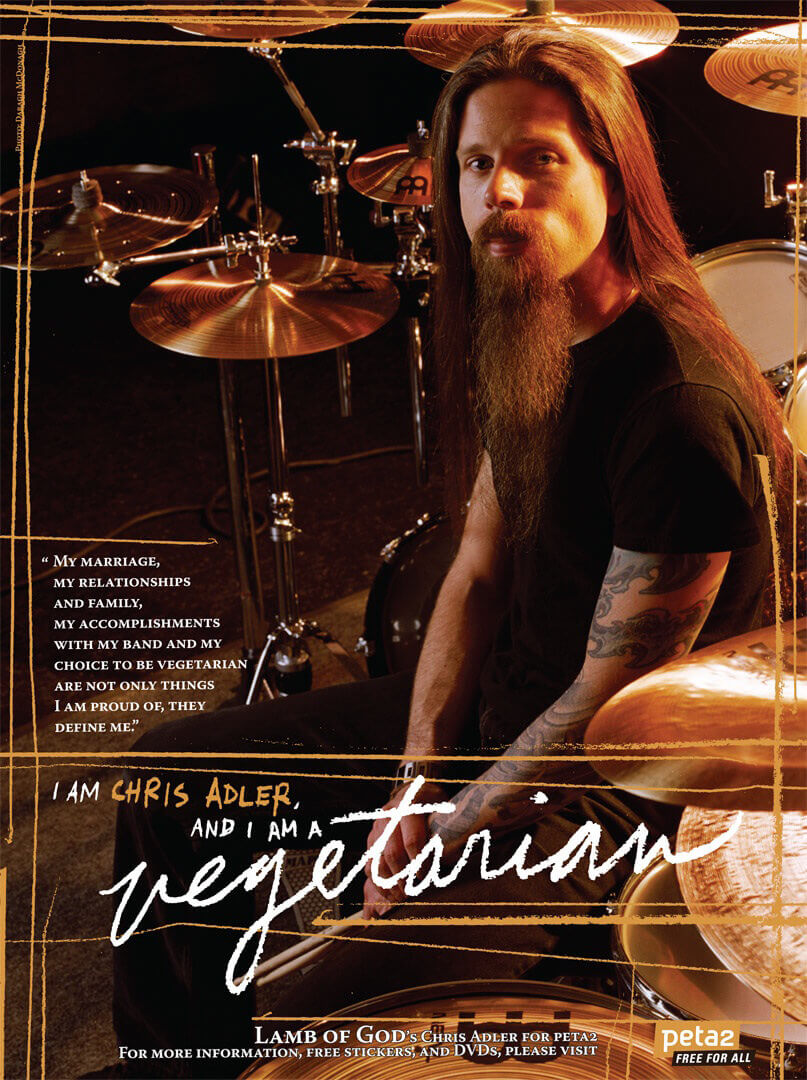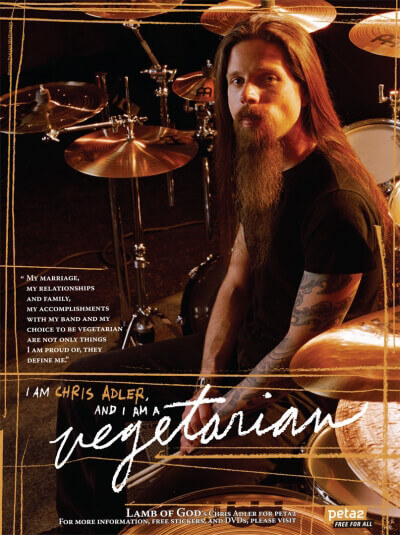 Brian Fair
Brian was inspired to go vegetarian by The Smiths' "Meat Is Murder" and wanted the opportunity to help inspire others.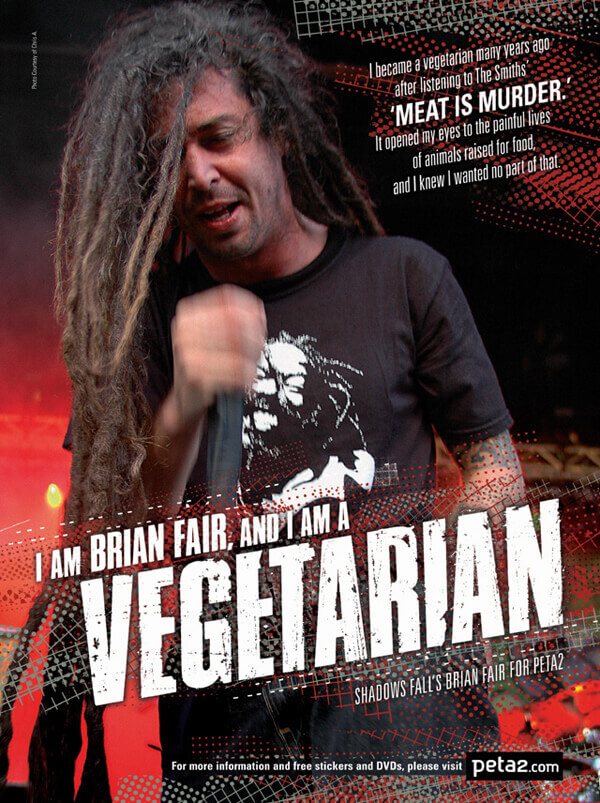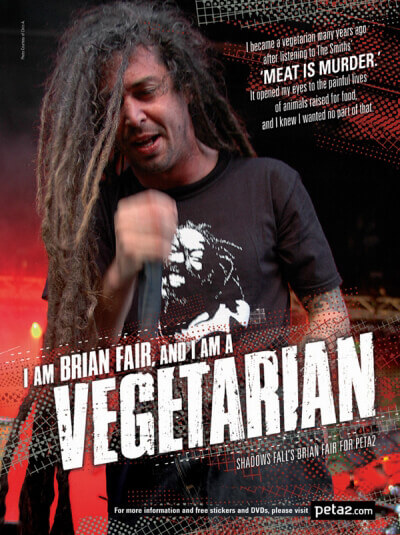 Why not go vegan and start saving lives today?Improve your health, help the environment, and do your part to reduce cruelty to animals and animal suffering by giving up meat!